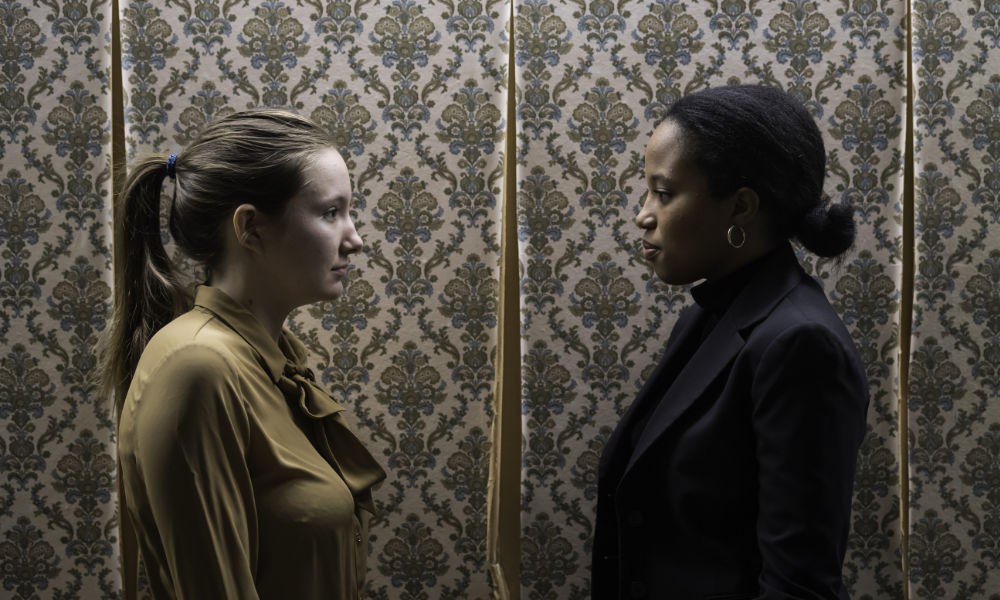 The University of Rochester's International Theatre Program presents José Rivera's Obie Award-winning drama Marisol for its spring 2022 production.
Rivera is the first Puerto Rican writer nominated for an Academy Award (for the screenplay for the film The Motorcycle Diaries) and is one of the most significant Latinx writers at work in theater and film today. The contemporary drama dives into a post-apocalyptic world where Angels and God spill over to the earth, while centered on the struggles of a young Puerto Rican woman named Marisol Perez. The play—infused with poetry, dreamscapes, and magic realism—explores religion, politics, and war.
Get a preview
The cast and crew of Marisol share a behind-the-scenes look at the production process.
Attend Marisol
The show opens Thursday, April 21, at 8 p.m. and continues through April 30 in the Sloan Performing Arts Center on the River Campus. Catch a 3 p.m. matinee on Sunday, April 21. Tickets are $8 for University of Rochester students with ID card; $12 for faculty, staff, alumni, and seniors (65+); and $15 for general admission.
Category: In Photos