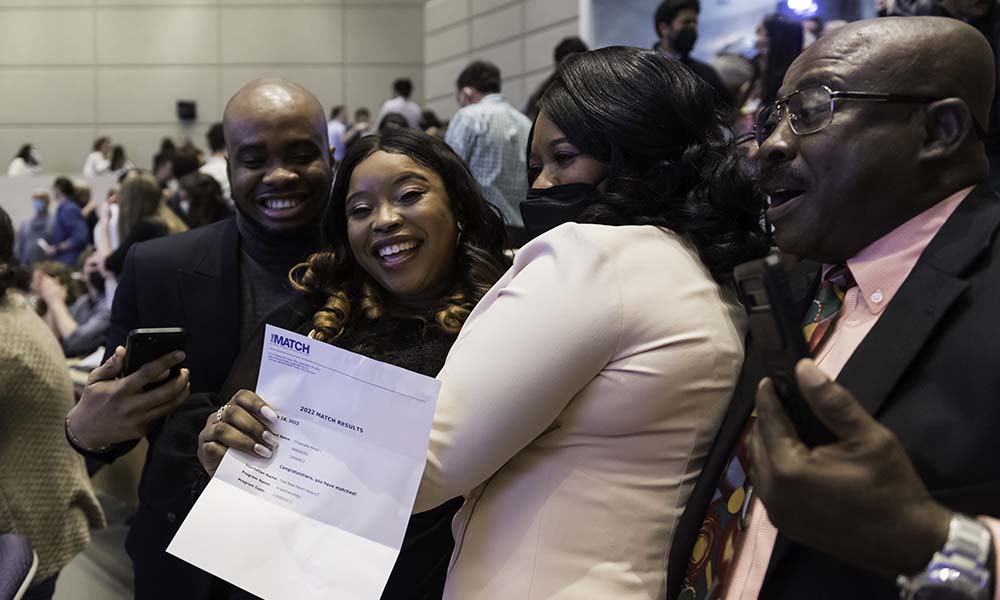 There was a lot to be joyous about at the University of Rochester's School of Medicine and Dentistry on Friday: For the first time since 2019, fourth-year medical students were able to gather in person to receive and celebrate the news of where they will begin their careers as physicians.
Match Day is the day every March when soon-to-be-graduating medical students around the United States get the results of the National Resident Matching Program (NRMP), which matches the preference of students with those of residency programs.
After two years of virtual Match Day festivities due to the COVID-19 pandemic, students once again opened their sealed envelopes together in the Class of 1962 Auditorium.
---
Category: In Photos