Karen McCally
Karen McCally's Latest Posts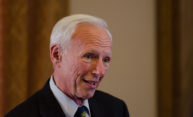 University Trustee and Board Chairman Emeritus G. Robert Witmer Jr. '59—noted jurist, distinguished alumnus, longtime servant of the University and the Greater Rochester community, and a man known affectionately as "Mr. Rochester"—is being remembered this week as one of the institution's most significant and beloved leaders. Witmer died Sunday evening, August 18.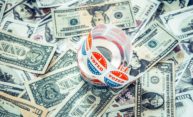 It's possible that if you've donated even as little as a dollar to a political candidate, it's information easily obtained on the internet. That concerns David Primo, an associate professor of political science and business administration.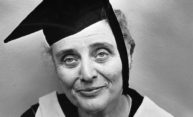 The latest Rochester Women profile looks at the life of Mary Calderone '39M (MD), a pioneering advocate for sex education who was both celebrated and vilified for her work during a time a great cultural division over sexuality and feminism.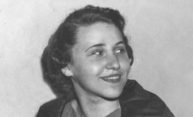 The Rochester Women series continues with the story of Sylvy Kornberg '38, '40M (MS), a biochemist most often cited as the wife and the mother of Nobel Prize-winning scientists, but who played a critical role in the discovery of DNA replication.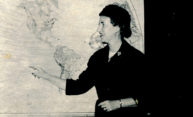 Vera Micheles Dean served as the founding director of the University's Non-Western Civilizations program, one of the first such interdisciplinary programs for undergraduates in the country.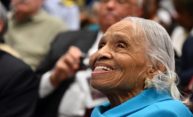 By the time of her death at age 103, Olivia Hooker '62 (PhD) was an early witness to devastating acts of racist violence, the first African-American woman to serve in the Coast Guard, and a prominent psychology professor.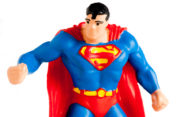 The iconic superhero, who turned 80 in 2018, has come in and out of fashion. Historian and Rochester alumnus Ian Gordon '93 (PhD) explores why.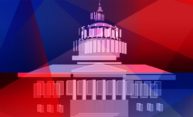 David Primo, for the past few years, has been promoting "agreeable disagreement" through organized panels on hot-button issues, bringing proponents of diverse viewpoints together to engender thoughtful discussion.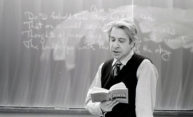 Pultizer Prize–winning poet Anthony Hecht was on the Rochester faculty for nearly two decades, arriving in 1967. Alumnus Jonathan Post '76 (PhD) published Hecht's correspondence in a book that sheds new light on his poetry.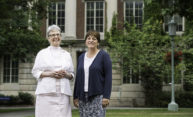 Marcy Kraus, the Suzanne Jagel O'Brien Director of the College Center for Advising Services, discusses the evolving role of academic advisors.