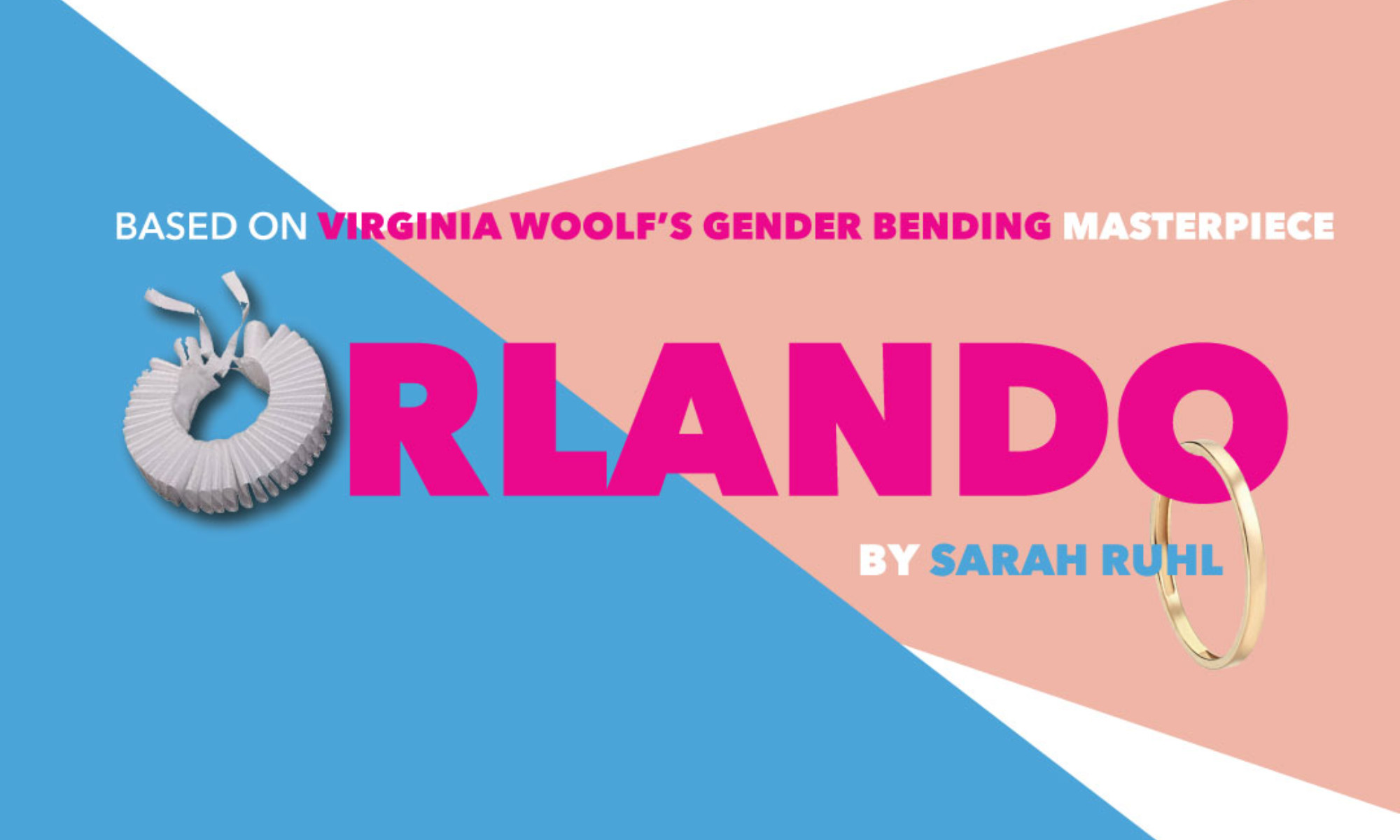 The International Theatre program's production of Orlando promises a 'wild ride' and a serious reflection on the fluidity of identity.
Experience Orlando on stage
The production opens Thursday, October 5, at 8 p.m. in the Smith Theatre at the Sloan Performing Arts Center on the University of Rochester River Campus. Tickets are free for University of Rochester students with ID and available at the door one hour before showtime (subject to availability). Guaranteed University student tickets may also be reserved online.
When the International Theatre Program launches its production of Sarah Ruhl's Orlando this October, it joins a trend: an increasing and intensifying interest in the eponymous novel by Virginia Woolf.
Ruhl has described her play, which she wrote in 1998, as true to the story Woolf told in the 1928 book. As she remarked in a 2010 podcast interview, the icon of literary modernism possessed a mind "so incandescent, it was hard to leave anything out." Woolf's novels Mrs. Dalloway (1925) and To the Lighthouse (1927) are considered exemplars of modernist experiments in form. But in the context of those works, Orlando has long been seen as "an outlier," according to Bette London, a professor of English at Rochester.
"The kinds of things one associates with [Woolf's] work are not necessarily things one finds there," she says. There's no stream of consciousness to render the interior life of its protagonist. Instead, Orlando is a satirical and fantastical plot-driven narrative—and, as Ruhl has described as "a wild ride."
A 'wild' exploration of identity and gender fluidity
Orlando is a nobleman who one day, early in adulthood, wakes up as a woman. He's born in the 16th century during the reign of Queen Elizabeth I, and when the story ends in the 20th century, Orlando—now she—is still alive, and just as remarkably, still youthful.
Ruhl's play is one of a few adaptations of Woolf's novel, which has also been made into opera and film. An award-winning playwright whose accolades include a MacArthur fellowship, Ruhl has found interest in her play growing in tandem with contemporary fascination with the novel. As the notion of gender fluidity has entered mainstream discourse, the novel has become recognized more widely as far ahead of its time. The English writer Jeanette Winterson, who has penned the introduction to a new edition of the work set for release in 2024, has called Orlando "the first English language trans novel."
Clearly, says London, Orlando "speaks to queer identities and to nonbinary identities, even if those wouldn't necessarily be terms that Woolf was using." But it also speaks to a universal truth. "One of the things Woolf was trying to address in her writing is the fluidity of all identity. We're not simply one thing. Each person has these multiple selves."
For the cast, serious reflection and roles that are 'almost bonkers'
For the college student cast, the timely themes of Orlando have inspired reflection and deep engagement, while the story itself and its theatrical possibilities have made work on the production an adventure.
Orlando is portrayed by Stella Carleton '26, an English major from Houston. She echoes London, saying "Orlando is Orlando regardless of which gender they are presenting as, but that gender is still important to the way they move about the world." And yet, Carleton adds, "While the issues of gender identity are vital and core to the story, I also want to make sure every audience member can find something to take away from the show."
For Gabriel Pierce '25, who plays the Archduke Harry—a comical foil to Orlando—the experience of working on the production has been transformative. Pierce, a biomedical engineering major from Canandaigua, New York, describes his perspective on gender and sexual identity prior to his work on Orlando as "essentially, enough to care, be informed, and do what I could to support movements, but not enough to think of it outside of a political conversation. My interest in gender and gender fluidity has deepened significantly as I've worked with my role."
The kind of evolution Pierce describes reflects the value of theater in teaching and learning, according to Nigel Maister, the Russell and Ruth Peck Artistic Director of the International Theatre Program.
"Theater is an expression of radical empathy—the creative and imaginative ability to situate oneself in, and to understand the mind and heart of another," Maister says. "The study and expression of theater teaches students—be they onstage or off—to critically grapple with the core questions that underpin our communal humanity, while creating community, empathy, understanding, humility, and compassion. And because it is a live event, it is one that happens at human scale but engages the full measure of the imagination."
Theater can also be, of course, loads of fun. Adds Pierce: "Some of these characters and scenes are so whimsical, they are almost bonkers."
"
Orlando is Orlando regardless of which gender they are presenting as, but that gender is still important to the way they move about the world."
Working with director Will Pomerantz, cast members describe an environment of creative inspiration and bold experimentation. Britt Broadus '24, who portrays Sasha—the first love interest Orlando experiences as a woman—says, "Unlike other productions I've been a part of, the cast has been able to play an active role in constructing this story together." An English and psychology major from Damascus, Maryland, Broadus adds: "We've been encouraged to bring in our own ideas, music, and dance moves. We've all been able to add something which makes it feel like we've collectively created this story full of humor, honesty, and passion."
Pomerantz says this kind of collaboration is vital.
"Whenever I begin work with a group of actors, one of the first things I tell them is that if do my job as director the way I believe it should be done, when the audience attends a performance, one of first things they should say or think is that they can't imagine this play being able to be done by another group of actors," he says. "The play should feel so inextricably tied up with this particular cast and this present moment that it should all feel inevitable."
Pomerantz calls a dance sequence in which each cast member contributed a segment "one of my favorite parts of the show." Moreover, cast members discussed with him issues relating to gender identity which he says deeply resonate with the play.
"I have been 'schooled' by this cast during this process—and I mean that in the most positive way possible," he says. "And that has absolutely been part of the thrill of working on this timely material at this particular moment."
---
Read more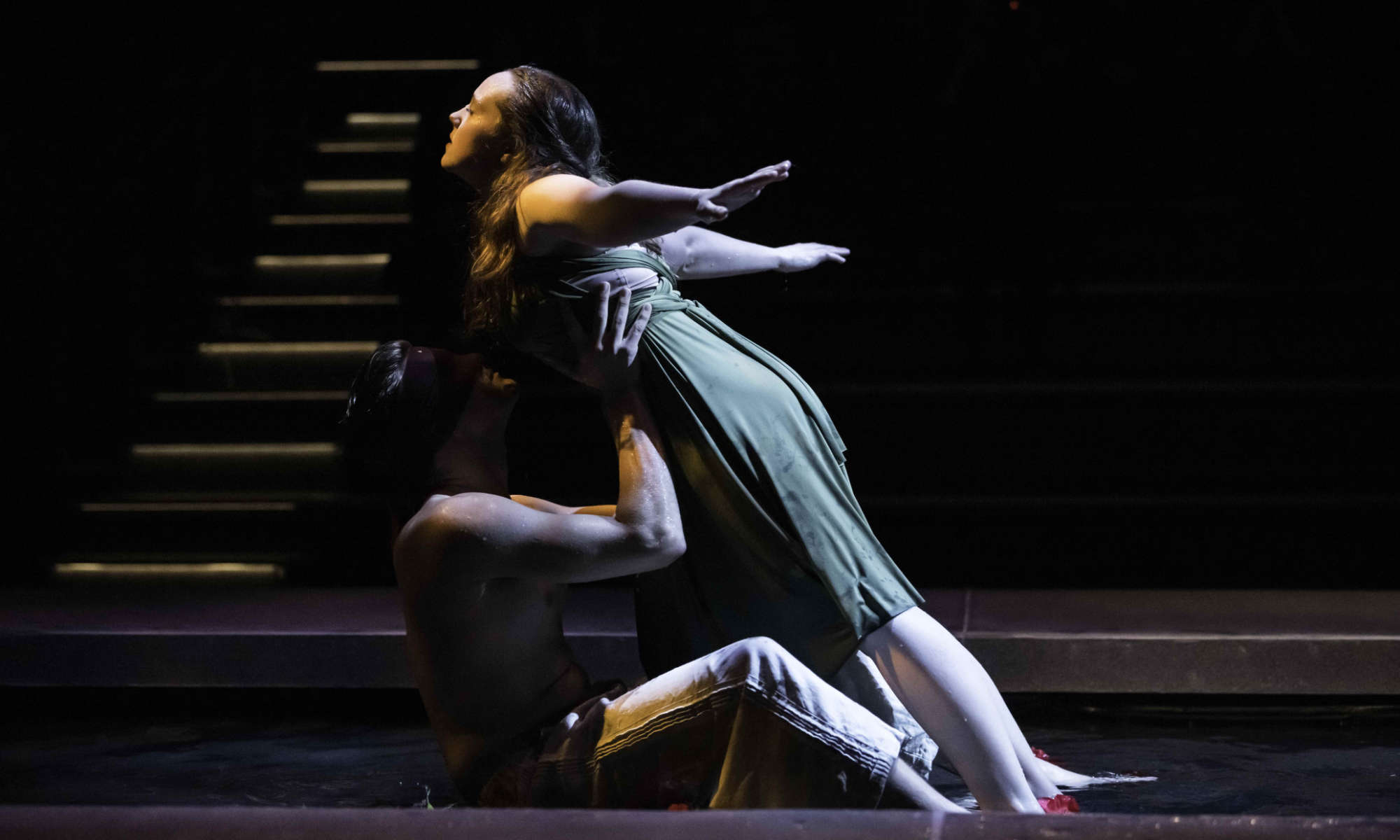 Intimacy directing is making a difference on stage and beyond
On-stage intimacy work has become a pillar of the theater industry, and it's becoming a more integral part of performances by the International Theatre Program.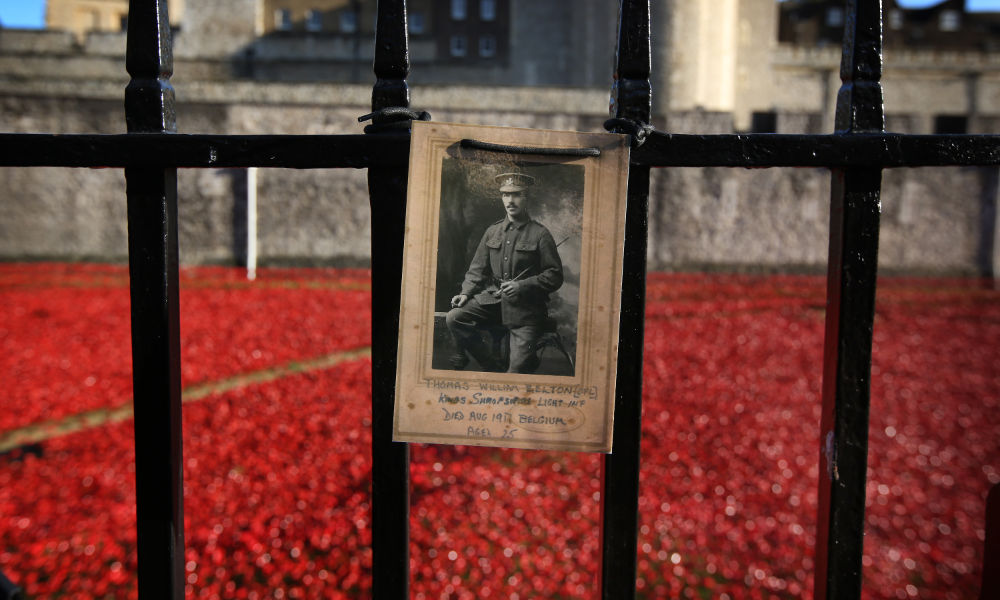 How the Great War altered memory and memorialization
English professor Bette London explores the evolution and continued resonance of remembrance rituals in post-World War I Britain.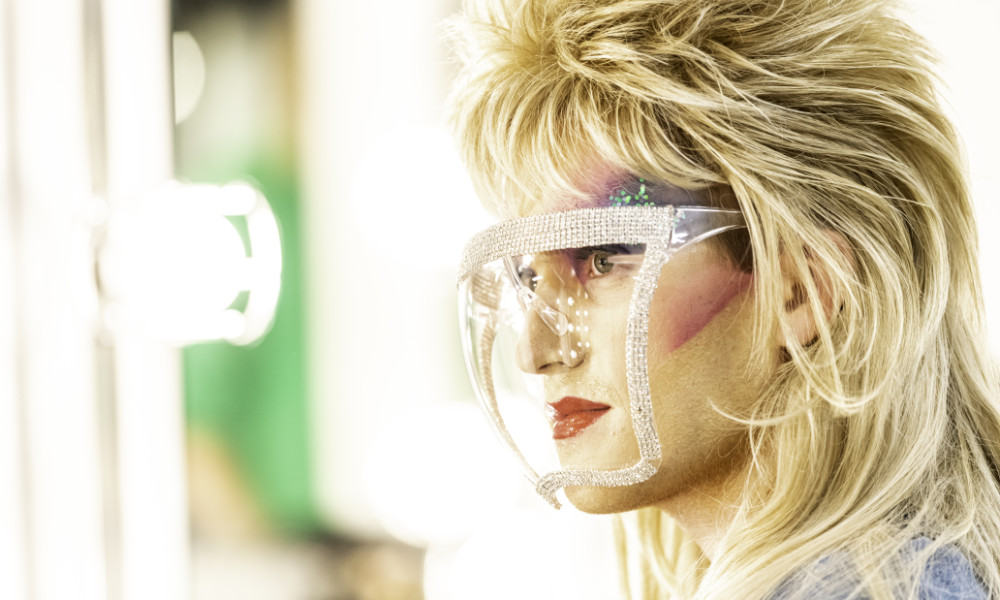 Costume-ready for 'fabulously fun' glam rock theater
A behind-the-scenes look at how shows the International Theatre Program geared up for its production of Hedwig and the Angry Inch.
Category: The Arts