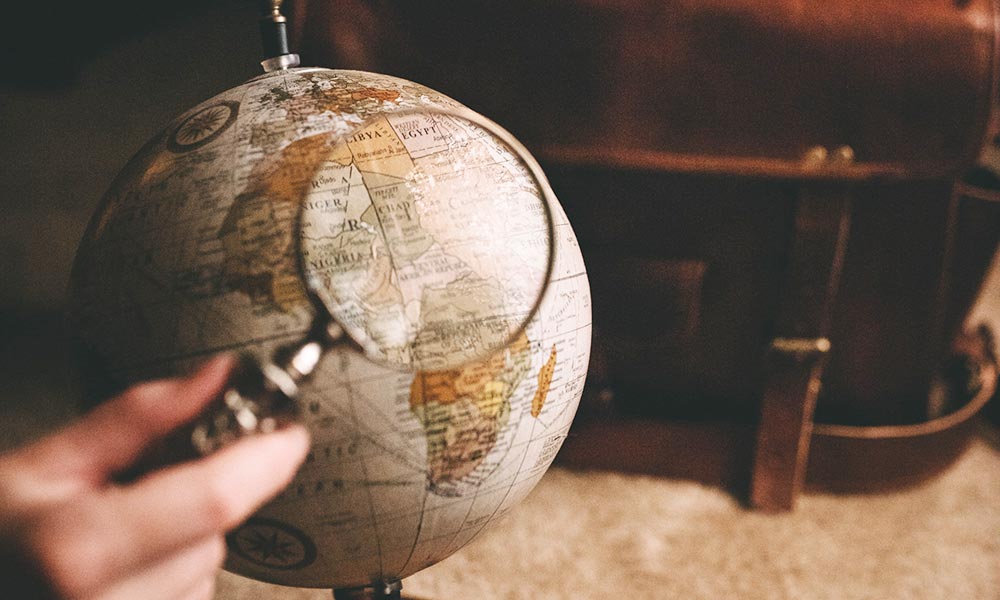 Ever heard the term "microhistory"? Imagine a microscope and sample slides. Just as cells viewed through a microscope make visible the tiny building blocks of a larger organism, microhistory is an up-close examination of individual lives or events that make up a larger historical narrative.
The analyses of individual lives or events can provide insight into the larger patterns and structures of history. On November 17 and 18, the Department of History will host 19 speakers at The Future(s) of Microhistory: A Symposium, taking place in the Hawkins-Carlson Room of Rush Rhees Library. The event is free and open to the public.
"This conference brings together an impressive group of prominent historians to discuss one of the most influential methodologies of the last few decades, and how it fits into current transformations in the field," says associate professor of history Thomas Devaney, one of the co-organizers of the conference, who teaches a microhistory course at the University.
In the past, microhistory's emphasis on narrative as a means of accessing historical truth had struck some scholars as naïve. But Devaney says it's time to take a closer look.
"Newer work by global historians has made clear that the need for a re-evaluation of the field is more pressing than ever," he says. "Macro-level analyses too often lead to the kinds of generalizations that were once associated with the very Eurocentrism that global history aims to undo."
The scholars at the symposium, including University faculty and invited guests, represent a wide range of specializations, including the High Middle Ages, Renaissance Europe, early America, postcolonial Africa, and 20th-century Eastern Europe. Although most of the attendees are historians, their lectures cross into other fields such as anthropology, religious studies, literary criticism, and musicology.
Ultimately, what scholars learn from the microhistorical approach may have far-reaching effects on our understanding of history.
"Microhistory excels at demonstrating connections," says Devaney. "That mere demonstration has forced scholars to reconsider basic claims."
---
The symposium will feature a keynote address by historian Laurel Thatcher Ulrich, the 300th Anniversary University Professor at Harvard, whose microhistory A Midwife's Tale: The Life of Martha Ballard Based on Her Diary, 1785–1812 (Vintage Books, 1991), won the Pulitzer Prize for History and subsequently became the subject of a PBS documentary.
Read more about Ulrich at "What makes Pulitzer Prize–winning historian Laurel Thatcher Ulrich curious?"
Category: Society & Culture