Susan Ziegler
Susan Ziegler's Latest Posts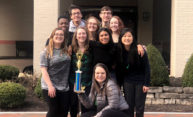 One of the few completely student-run teams in national competition, the University's Mock Trial team is ready to return to the American Mock Trial Association's national championship tournament.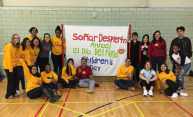 Now in its third year, the Community Engagement Challenge encourages student organizations to propose a charitable outreach program that benefits the greater Rochester community.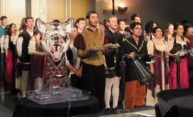 Feldman Ballroom in Douglass Commons was transformed into a 16th century English court for the annual Boar's Head Dinner, a University tradition since 1934. The banquet was inspired by a 16th-century Oxford University legend in which a student walking through the woods was attacked by a wild boar and saved by a fellow scholar who thrust a copy of Aristotle's work down the boar's throat.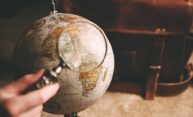 The Future(s) of Microhistory symposium brings prominent historians to Rochester to discuss one of the most influential methodologies in their field in the last few decades.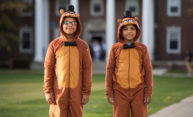 The University's fraternity and sorority communities hosted elementary school students from the Rochester City School District for the seventh annual Greek or Treat event last Friday. About 140 kids visited the River Campus to take part in Halloween-themed events ranging from a doughnut-on-a-string contest to a haunted house and obstacle course.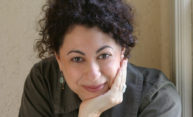 The annual prize was created in 1976 to recognize American women on the precipice of promising writing careers.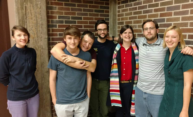 Kohn and Perkins are the president and vice president, respectively, of the University of Rochester Debate Union, an intercollegiate debate team that competes around the United States and internationally.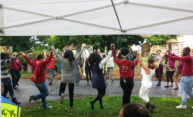 This initiative will provide grants of up to $1,000 for 12 local youth teams. "This project is intended to address the root causes of hate and incivility," says Kit Miller, director of the institute.