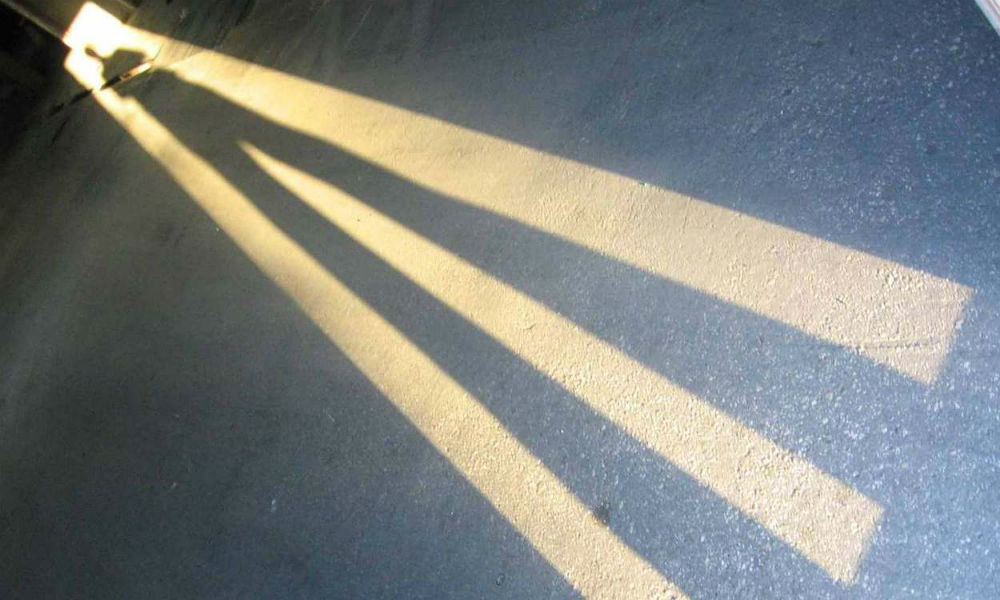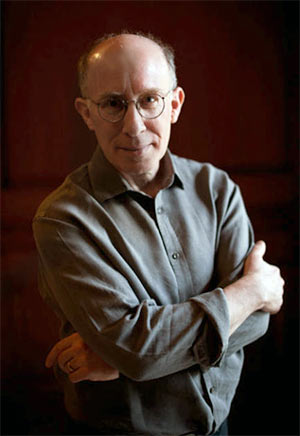 Daily speech is shot through with metaphors of shade and shadow: a shadow of a doubt, a shadow of a smile, standing in someone's shadow. A new book, edited by Kenneth Gross, the Alan F. Hilfiker Distinguished Professor of English, traces shadow's literary history from ancient to modern times.
The chapters of The Substance of Shadow: A Darkening Trope in Poetic History (University of Chicago Press, 2016) are taken from the Clark Lectures in English literature that were delivered at Trinity College, Cambridge, in 1999 by the late John Hollander, Sterling Professor of English at Yale and author of more than 30 books of poetry and literary criticism. The lecture series—begun in 1888—has hosted such speakers as T.S. Eliot, E.M. Forster, Toni Morrison, and Tom Stoppard.
Hollander intended to revise his lectures into a book, but died before he could complete the project. Gross, a Renaissance scholar and a former student of Hollander's, took it up. He is the author of several books, including Shylock Is Shakespeare (University of Chicago Press, 2006) and Puppet: An Essay on Uncanny Life (University of Chicago Press, 2011).
Gross calls Hollander's lectures "probing, deeply original, full of strange flights of thought and memory." Tracing the history of shadow in British and American poetry from the Renaissance through the 20th century, The Substance of Shadow—which critic Harold Bloom calls Hollander's masterwork—is as much a history of poetry through the metaphor of shadow as it is a history of shadow in poetry, Gross says.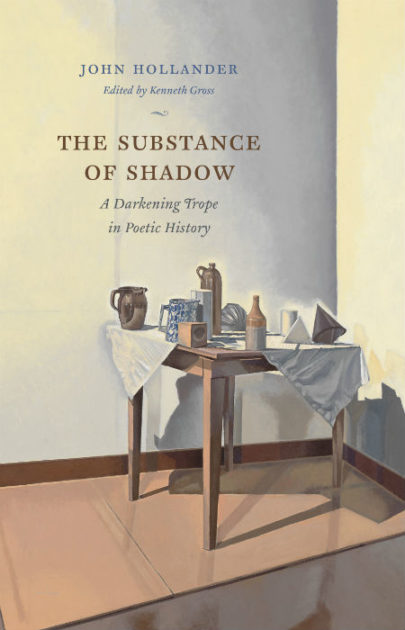 A familiar allegory from Plato's Republic describes people bound in a cave who know the world only by shadows cast on the cave's wall. They mistake the shadows for the "real world." But in his lectures, Hollander examines "how such shadows do show us hidden facets of reality and truth," Gross says.
A poetic image of thoughts, dreams, desires, and memories, shadow is both comforting and menacing, a representation of both darkness and light.
In the book's preface, Gross writes that shadow "measures loss and gain, presence and absence, the visible and the invisible," calling shadow not only a metaphor but also a way of knowing and of seeing.
"It's about how something as flickering and unreal as a shadow acquires truth, substance, in poetry," he says. And while "shadow" and "substance" are commonly juxtaposed, Hollander argues—even in his title—that they are joined.
"The lectures suggest how shadows become a way of speaking about what is most mysterious in our experience," says Gross.
Category: Society & Culture