Parents and guardians of college-bound students are more involved than ever in choosing the right school—and that's what their children want.
By Robert Alexander, the dean of undergraduate admissions, financial aid, and enrollment management for Arts, Sciences & Engineering, University of Rochester.
A recent survey of 2,300 parents by consulting firm EAB found that three out of four parents want direct communications from colleges. Also, 48 percent of students named parents or guardians among their five most trusted sources of information on choosing a college—up 11 percent from 2020. These trends have been steadily increasing over the past two decades, so this clearly isn't a fad.
Of course, parents and guardians want to be involved. The college admissions process centers on parents' two most important assets: their children and their money.
"
College admission isn't a prize to be won, but a match to made."
But how can parents engage in a helpful way while still allowing their child to know they control the biggest decision in their young lives?
At the University of Rochester, we've recognized this trend of increasing parent engagement and have attempted to communicate directly with the parents and families of prospective students. While the student should take the lead in researching college options, preparing their application materials, and certainly writing their own college application essay, parents can support and encourage their kids throughout the college admissions process.
If you feel like you're constantly bothering your child about college stuff, set a weekly time to talk about college so they won't feel nagged about it during the rest of your time together.
Ask your child about their interests—academically as well as outside of classes—and plan college visits close to home. Even if those schools aren't top choices, touring nearby colleges of varying sizes and types will offer a better sense of what questions to ask and what to look for when touring schools at the top of their list. Parents can bring needed perspective by raising issues their kids might not be thinking about, such as:
Campus safety. Ask how the college or university keeps the campus safe, both in terms of security and health protocols. Don't just talk to staff, ask students. Every college in the country is required by law to publish safety statistics.
Affording college. Perhaps the most anxiety-inducing and confusing element is determining how much a particular college might cost, since there can be a gap between the sticker price and the net cost after financial aid. Colleges are required to have net price calculators on their websites. The more accurate information you type in (about family income, assets, number of children in college, and your student's academic performance), the more accurate estimate you'll receive. Once your student is a high school senior, help them file the FAFSA to apply for federal and institutional financial aid, and follow other institution-specific instructions to apply for all possible aid. FAFSA forms should be submitted by the time students submit their college application.
Outcomes. Beyond a world-class faculty, an array of academic programs, and modern facilities, ask how a college hones its students' skills to prepare them for lives and careers after graduation. Inquire about career center resources. You can even request data on outcomes like graduate and professional school admission rates and income ten years post-graduation. Find social networks of alumni and parents of current students online, such as Rochester's Meliora Collective, which can be a great resource for questions and answers.
When it's time to start filling out applications as part of the college admissions process, ask your child to consider what makes them an interesting person. Remember, colleges aren't looking for a single perfect archetype student, but rather a diverse array of students who are interesting in different ways. Helping your student see themselves from your perspective might provide a clearer sense of the story they want to tell in their essay or short answer responses, in how they determine which teachers they ask to write recommendation letters, and in topics they raise during an admissions interview.
It's also important to keep how you communicate in perspective. What might feel like a reasonable suggestion from you could be interpreted as an attempt to take over the process. Here are a few do's and don'ts to keep in mind.
Do keep an open mind and collect solid information from credible sources. Trusted sources will never charge you for advice. They typically include websites that end in .edu or .gov, high school counselors, and nonprofit entities with websites ending in .org such as the College Board and the National Association for College Admission Counseling (NACAC).
Do focus on your student's growth and development, not on opportunities to fill up pages on a resume with activities you think colleges want to see.
Don't worry about a magic number of schools to look at or apply to. Everyone's different.
Don't add pressure or anxiety about getting in to the "right schools." This is an exciting time for discovery and self-actualization in your child's life.
Do remember that the "best fit" school for any particular student will offer the right combination of academic programs, student life, and experiential opportunities, such as community engagement, research, and studying abroad.
The University of Rochester's Office of Admissions created an online guide for parents and students called Your Path to College, designed to be a roadmap to success. It provides a clear guide for pursuing an education at a selective college or university.
Remember, college admission isn't a prize to be won, but a match to made. Ultimately, where students go will be less important than what they do to get the most out of their college experience.
---
Read more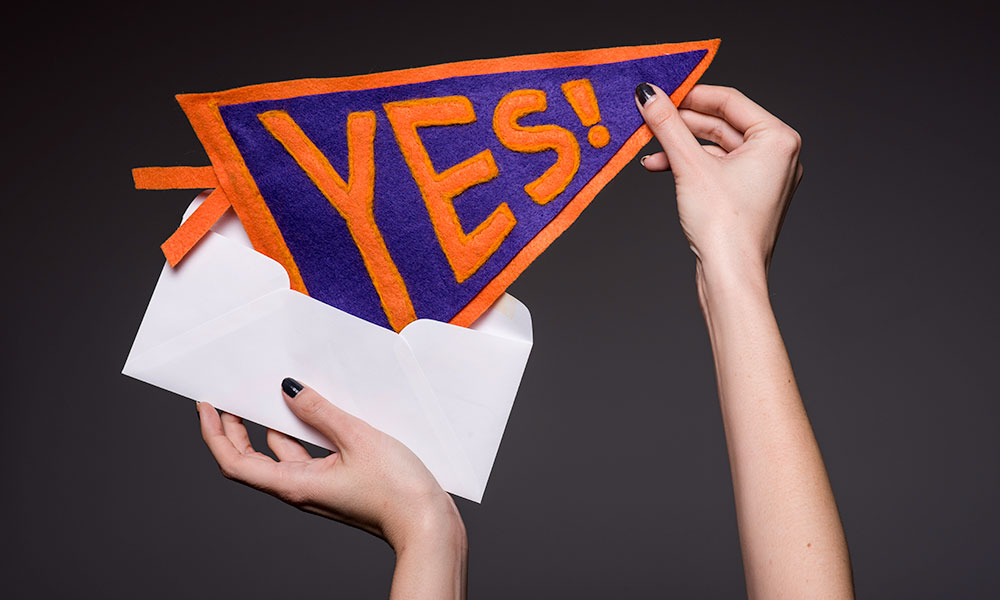 Your dream college: 20 insider tips for getting in
We've culled the advice of seasoned admissions professionals from the University of Rochester for a roadmap of what to do—and what to avoid.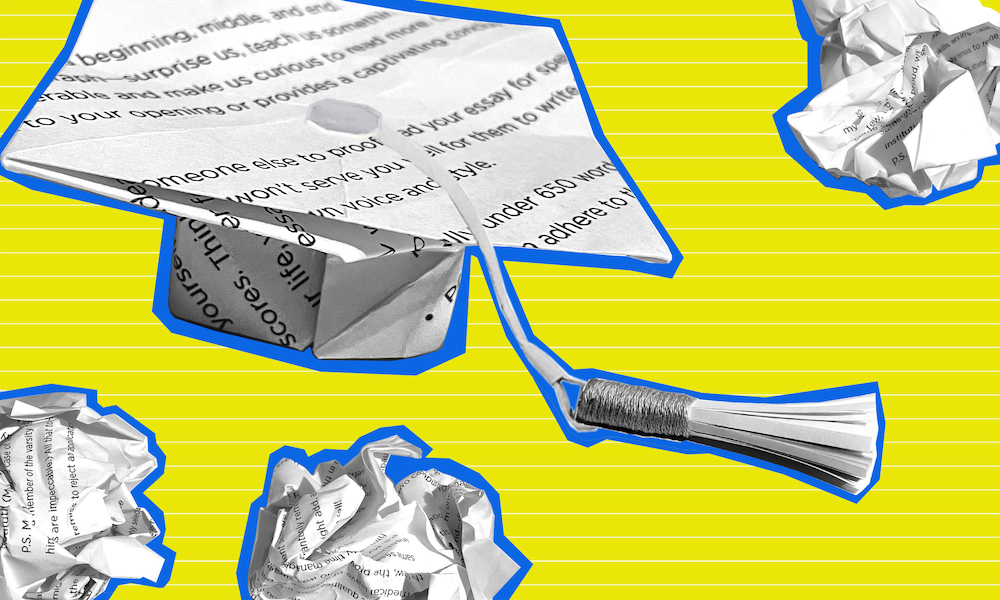 How to write your best college application essay
Rochester's dean of undergraduate admissions Robert Alexander offers college applicants some dos and don'ts when writing the application essay.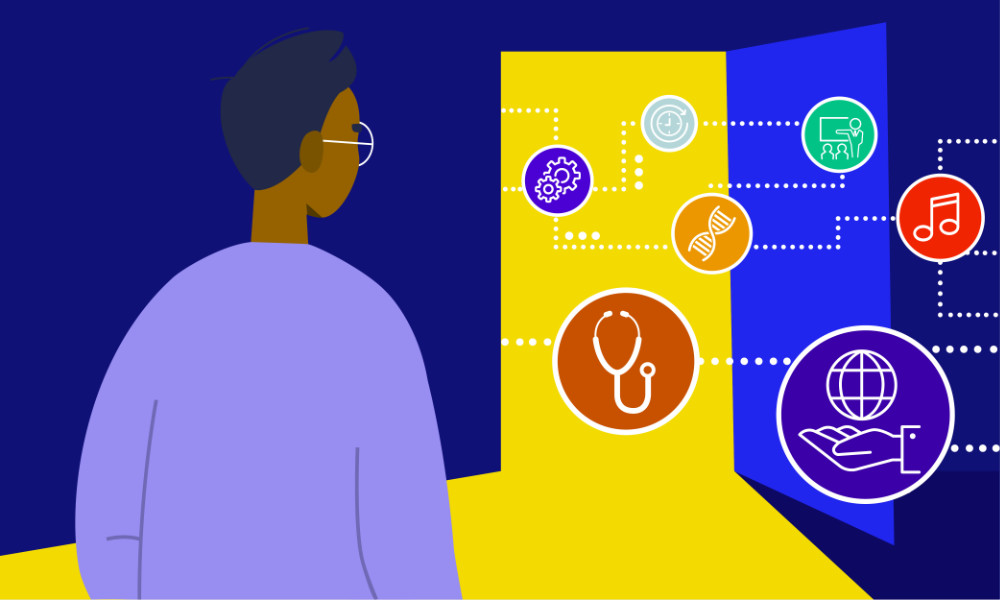 Funded internships open doors to graduate schools, career paths, and personal growth
With University and donor funding providing a "financial bridge," equitable access to internships helps Rochester students preview their futures.
Category: Voices & Opinion