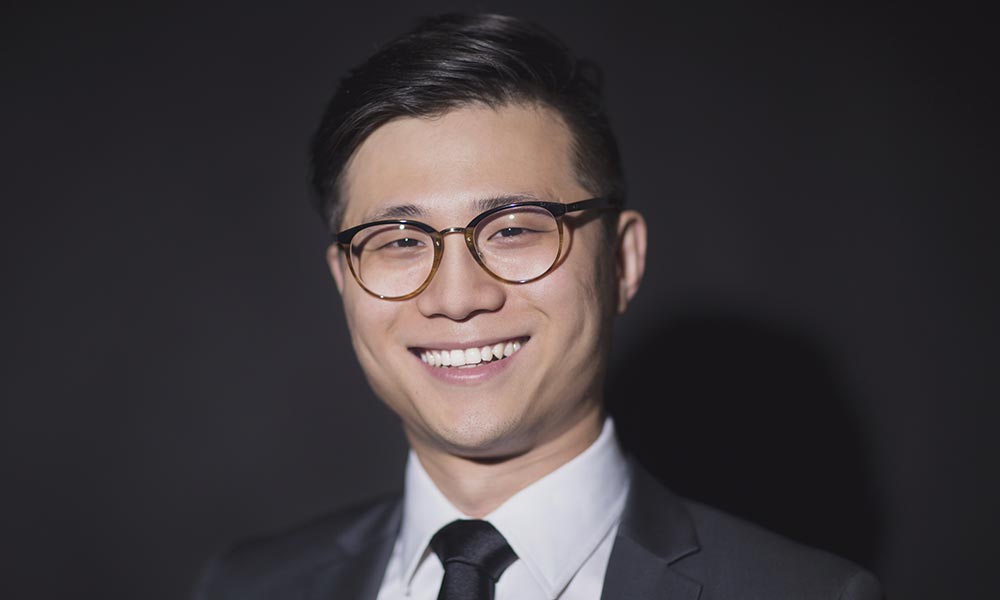 Jintian "Jay" Li, a 2012 University of Rochester graduate, is part of the inaugural class of Schwarzman Scholars, established "to prepare the next generation of global leaders."
The international fellowship was created by philanthropist Stephen A. Schwarzman, who donated $100 million to create the one-year master's program in Beijing, China beginning this August.
Just 111 of 3,054 candidates from 135 countries were chosen, an acceptance rate of 3.7 percent. The inaugural class includes students from 32 countries and 71 universities, with 44 percent from the United States, 21 percent from China and 35 percent from the rest of the world.
Li, 26, earned his bachelor's degree magna cum laude with a major in film and media studies and dual minors in business and psychology. He was one of only six students who studied abroad for the entire 2010-11 academic year, and the only one who enrolled in the highly competitive program at St. Catherine's College, Oxford University.
He is a Chinese citizen and has worked in the National Basketball Association league office in New York City since his May 2012 graduation from the University of Rochester. Li works in the NBA's Global Marketing Partnerships division and is a liaison between the league's New York City and China offices.
"I'm honored to be selected," Li said. "The program was established upon a profound mission to build better understanding between China and the rest of the world. I look forward to meeting young leaders from different parts of the globe and becoming the glue that holds the diverse group together."
Those chosen will be given an opportunity to develop their skills through a one-year master's degree at Tsinghua University in Beijing. Students will live and study together on the campus of the newly-constructed Schwarzman College, a 200,000 square foot state-of-the-art facility where all classes will be taught in English.
Students  will spend a year immersed in an international community of thinkers, innovators and senior leaders in business, politics and society, according to the program's Website.
Li will pursue his master's degree in economics and business.
Thanks to international donors and Schwarzman's investment, the program's endowment will be close to $400 million, making it the single-largest philanthropic effort ever undertaken in China, according to Schwarzmanscholars.org.
Category: Campus Life