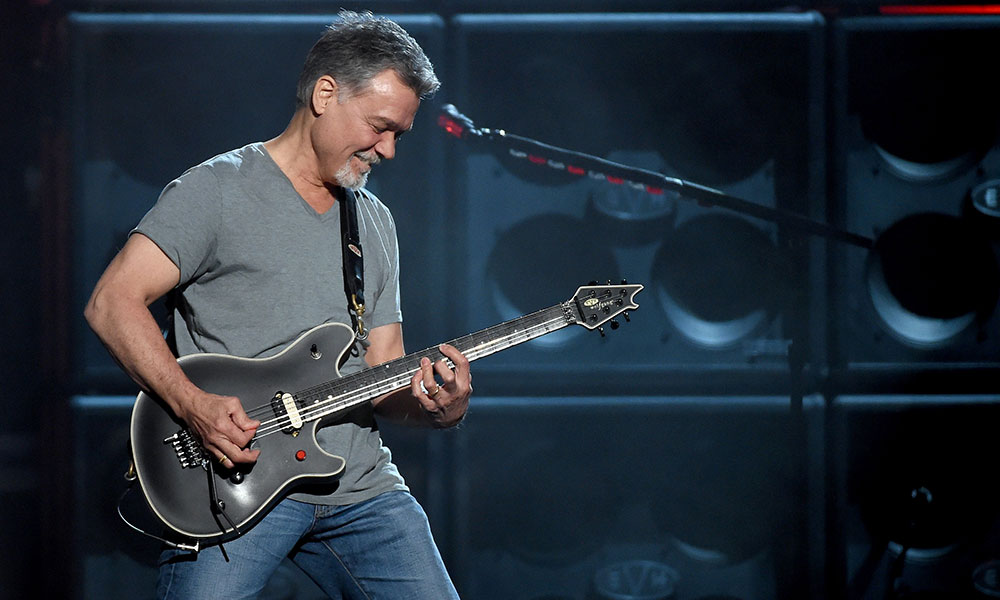 Eddie Van Halen, the lead guitarist of the American rock band Van Halen, died earlier this week after a battle with cancer. In an opinion article for CNN, rock historian John Covach writes that behind the musician's "blistering guitar solos" was an "exceptional musical gift and keen pop intelligence."
Covach, who is the director of the University of Rochester's Institute for Popular Music, a professor of music in the Department of Music, and a professor of theory at the Eastman School of Music, analyzes the opening tracks of the band's self-titled 1978 debut album. According to him, the two songs—"Running with the Devil" and "Eruption"—illustrate the range of Van Halen's guitar mastery and his legacy:
Van Halen's techniques in this song were not new: tapping, fast single-line playing and rapid picking, use of "classical sounding" music, and dive-bomb vibrato-arm swoops were all employed by previous guitarists. […] But by imaginatively combining, extending and refining these techniques, Eddie Van Halen created a minute and 42 seconds of music that turned everybody's head while raising the bar in terms of rock virtuosity.
Ultimately, as an "innovator with deep roots in the rock tradition," Van Halen proved to be "among the most important figures in the development of electric guitar playing in the second half of the 20th century," writes Covach.
Category: Voices & Opinion