Angela Remus '16, who graduated with a bachelor of arts with majors in international relations and Spanish, will interview this weekend in Chicago in the final selection round for the prestigious Rhodes Scholarship.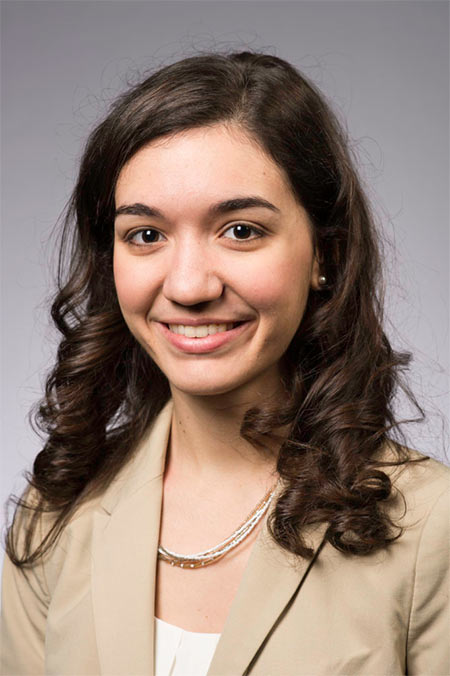 The Des Plaines, Illinois, native hopes to be among the 32 American candidates chosen for the international postgraduate award. Rhodes Scholarships provide all expenses for two or three years of study at the University of Oxford in England.
A Renaissance & Global Scholar who graduated summa cum laude, Remus was elected to Phi Beta Kappa as a junior. She studied abroad in Spain and Malawi and currently is an immigration case worker with the International Rescue Committee in Abilene, Texas. Her career interests involve research and policy regarding refugees and asylum seekers, and she hopes to pursue two master's degrees at Oxford: refugee and forced migration studies followed by Latin American studies.
The 32 Rhodes Scholars chosen from the United States will join an international group of Scholars chosen from 19 other jurisdictions around the world, including Australia, Canada, China, Germany, India, Kenya, Pakistan, and Zimbabwe.
The final selection process begins Friday night. There are 16 different Rhodes districts in the American competition; each will choose two scholars by Saturday evening.
Around 1,000 applicants  are applying for the 32 scholarships.
Two University students have won a Rhodes Scholarship: Robert Shillingford Babcock '37 (who would later become lieutenant governor of Vermont) and John Timothy Londergan '65.
The most recent finalist was Yaneve Fonge '11, a microbiology and immunology major, in 2010.
Category: Student Life