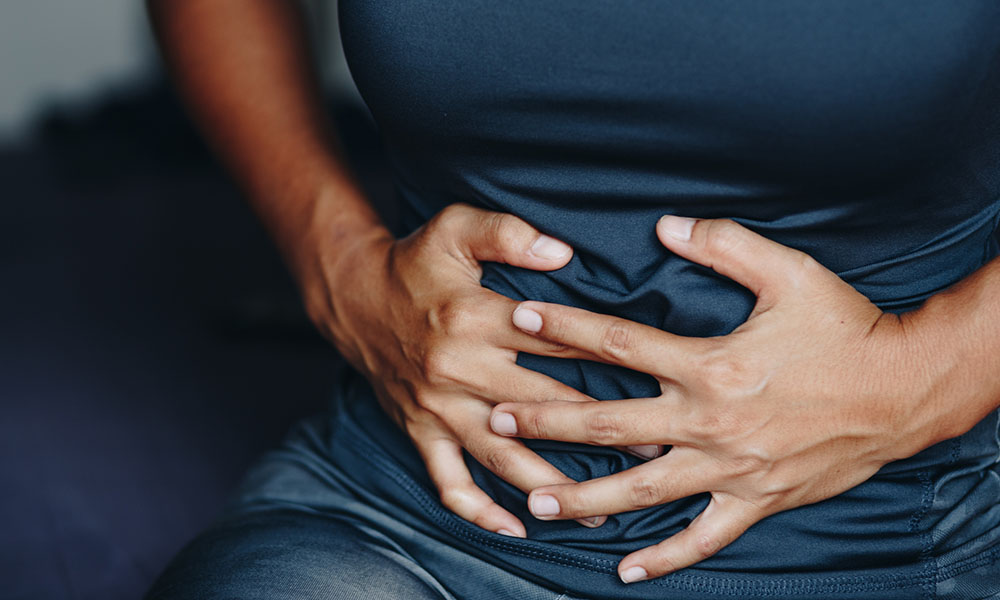 The new endometriosis test, developed by University of Rochester undergraduate students in the biological sciences, would eliminate the need for surgery for endometriosis diagnosis.
Endometriosis facts
The University of Rochester's iGEM project seeks to address a pressing issue surrounding endometriosis: it has historically been very difficult to diagnose, especially because of a lack of knowledge about the disease itself.
"Clinicians receive very little, if any, training in medical school and residencies about this condition, therefore the symptoms and complaints often go unrecognized or dismissed," says Ashley Gubbels, a minimally invasive gynecologic surgeon and assistant professor of obstetrics and gynecology at Rochester's Medical Center.
What is endometriosis?
The tissue that lines the uterus is called the endometrium. Normally, if a woman doesn't get pregnant, this tissue is shed each month during her period. In endometriosis, tissue that looks and acts like endometrial tissue implants outside the uterus. This misplaced tissue responds to the hormonal changes of the menstrual cycle. It builds up, breaks down, and bleeds, causing surrounding tissue to become inflamed or swollen.
What causes endometriosis?
The causes of endometriosis are unknown. Some researchers believe it may be genetic, while other research is looking at the role the immune system may play.
What are the symptoms of endometriosis?
"The biggest misconception among patients and clinicians alike are that periods are supposed to be painful followed by the belief that endometriosis only causes painful periods," Gubbels says. "Endometriosis causes symptoms in multiple systems." Although every woman's symptoms may be different, some of the most common symptoms of endometriosis are pain and cramps in the belly or lower back, heavy menstrual flow, fatigue, infertility, painful urination and/or bowel movements during your periods, and nausea.
How is endometriosis diagnosed?
Laparoscopic surgery is currently the only endometriosis test to obtain an endometriosis diagnosis. A thin tube with a lens and a light at the end is inserted into an incision in the patient's abdominal wall, allowing the surgeon to see into the pelvic area. "Definitive diagnosis of endometriosis requires histology from laparoscopic biopsies, an invasive procedure," Gubbels says. "University of Rochester's iGEM project seeks to provide a noninvasive diagnostic test. This could allow earlier diagnosis for millions of women."
How is endometriosis treated?
Treatment choices include medicine, surgery, or both. If symptoms are mild, the patient may only need pain medicine. In other cases, hormone-based medications, such as birth control pills, may be able to slow endometriosis. However, Gubbels says, "there is a misconception that birth control treats the disease. Birth control only helps to manage symptoms and unfortunately there is no cure." Laparoscopic surgery may be an option for removing abnormal tissue growth.
Source: University of Rochester Medical Center Health Encyclopedia

When Meghan Martin '21, a biochemistry and American Sign Language double major, was a sophomore in high school, she began experiencing intense, chronic pain. An avid runner and soccer player, she was crippled by cramps, nausea, and back spasms that left her unable to participate in the sports she loved.
"I've always been really active, but I would go to practice, and then I would come home and have to lay down because my back would be spasming so badly," Martin says. "I would start throwing up because I was so nauseous and in so much pain."
Initially when she sought help, her doctor told her it was just period cramps and that she should take aspirin and get additional rest. Her mother, however, sensed there was something more going on. After some online research, she found that her daughter was exhibiting symptoms characteristic of endometriosis, a chronic disease in which tissue similar to the tissue that normally lines the inside of the uterus grows outside the uterine cavity.
The only way to know for sure if Martin had the disorder, however, was for her to undergo surgery.
"When I heard I had to get surgery to figure this out I was like 'No, I don't want to do this,'" Martin says. "I've had surgery before for other things, but it was my senior year of high school at that point. I was thinking, 'This sounds ridiculous, I've never even heard of endometriosis.'"
Today, approximately 1 in 10 women worldwide are affected by endometriosis during their reproductive years, yet invasive laparoscopic surgery is the only current technique used to diagnose—and then treat—the disease. Because of a lack of awareness of the condition and of research in the field, many women can experience a delay in diagnosis of up to 11 years from the onset of symptoms. That can mean several years of pelvic pain, severe cramps, and possible infertility while endometrial-like tissue grows outside of the uterus.
Problem-solving with synthetic biology to create an endometriosis test
Enter the University of Rochester's International Genetically Engineered Machines (iGEM) team.
Early in 2020, Rochester launched a class composed of 12 undergraduates to compete in a worldwide synthetic biology competition with the goal to solve a real-world problem using innovative biological ideas. (Synthetic biology involves creating new  biological parts or systems using materials already found in nature.) During the iGEM competition—this year held November 14–21—the undergraduates present to a panel of judges the projects they have designed and implemented.
Martin was a member of Rochester's iGEM team and, based on her own experience, suggested the group tackle as their project the difficult problem of endometriosis diagnosis.
"I thought of endometriosis because it was a big problem for me, and I knew it was an area that didn't have a lot of significant research, but that needed significant research," she says.
Rochester's iGEM team is advised by Anne S. Meyer, an associate professor of biology, who served as an advisor for iGEM teams at Delft University in the Netherlands, where she taught before coming to Rochester. Under her direction, the Delft University iGEM teams received many notable awards, including the grand prize at the iGEM competition in 2015.
"iGEM is so unique as a research experience for undergraduates, since the students come up with a project of their own choosing," Meyer says. "iGEM projects only run for nine months, which is a very short time to brainstorm, plan, and execute a brand-new scientific project."
COVID-19 presents a unique challenge
After deciding that endometriosis would be the subject of their project, the Rochester iGEM team spent the following months developing a novel endometriosis test for diagnosing the disease.
When COVID-19 hit at the beginning of the year, the team was met with additional challenges as they were forced to conduct the majority of their research online and hold meetings via Zoom. They also did not have access to labs to test their designs.
"One of the other challenges we faced was that we were supposed to have in-person wet lab all summer to develop and optimize our design, but we didn't get into the wet lab until the fall," Martin says. "We have all our initial testing done, but we haven't had a chance to put together this whole assay"
Although the pandemic changed many of the testing plans, the group developed detailed written protocols for running experiments and troubleshooting problems that might arise.
A novel endometriosis test
The device developed by the Rochester iGEM team is based on detecting six biomarkers in menstrual fluid that are indicative of endometriosis.
The team created a new type of menstrual cup to collect samples of menstrual fluid from endometriosis patients and a lateral flow assay—similar to a pregnancy test stick—that changes color based on either the presence or absence of the six biomarkers in the menstrual sample. This involved using a strain of Escherichia coli (E. coli) bacteria to produce the antibodies needed to detect each biomarker.
"The synthetic biology part came in when we created this plug-and-play antibody system," Martin says. "You need two antibodies to detect each biomarker, and this would normally be the most expensive part of the test. Instead, we used bacteria to produce antibodies in an inexpensive way."
The team also developed an imaging station to determine the actual quantity of biomarkers in a sample using only a cell phone camera.
The group envisions doctors providing patients with the menstrual cup. The patient would take the cup home and collect a menstrual sample during her next period. The patient would then bring the sample back to the doctor, and the doctor would run the endometriosis test.
This inexpensive, noninvasive endometriosis test could potentially complement or even replace surgery as a diagnostic, making it more accessible to women around the world.
Rochester's team additionally developed endometriosis education tools for physicians and the general public to increase awareness of the disease and encourage further research. One of these tools is a predictive model with 42 variables that can be used to conduct a self-assessment before consulting a doctor or as a clinical tool to supplement a physical test. The team's educational materials, which they had translated into many different languages, are all available in an open-access format.
"We learned many endometriosis patients were not aware of their illness until years later because not only do the patients lack awareness themselves, but also the physicians were not educated about the disease," says Heather Shi '22, a microbiology and health, behavior, and society major, who is a member of Rochester's iGEM team.
The team's work is documented and available on their Wiki page, a format that allows future students or developers to take up the design and build upon the ideas.
A 'really rewarding' experience
Today Martin's health is much improved. After undergoing laparoscopic surgery during her senior year of high school, her back pain and intense cramping went away only two weeks after surgery. But she considers herself one of the lucky ones.
"Going into it, I thought it was an unnecessary surgery," she says. "I didn't think I had endometriosis, and I was going to have to spend weeks recovering from surgery for no reason. In my case, I was fortunate to have the results and actually get the endometriosis tissue removed."
She hopes Rochester's iGEM project may eventually help relieve some of this stress for others.
"The most rewarding thing for me about this project is spreading awareness about the disease," Martin says. "Usually when I first approach people about endometriosis, people don't know about it. The fact that I get to work on a disease that personally affected me, and still be able to make strides in the research and learn about the disease and educate others has been really rewarding."
---
2020 iGEM competition update
Updated November 23, 2020: With the conclusion of this year's competition, Rochester's iGEM team has been thoroughly recognized for their achievements with a gold medal and several awards. A total of 248 teams participated in this year's jamboree. Out of the 42 teams from North America, the Rochester team garnered the most awards and nominations in total with five nominations and two awards.
The team's achievements include:
Inclusivity Award
Best Diagnostic Undergraduate Project
Best Software Nominee
Best Integrated Human Practices Nominee
Best Education Nominee
View the complete results online.
---
Read more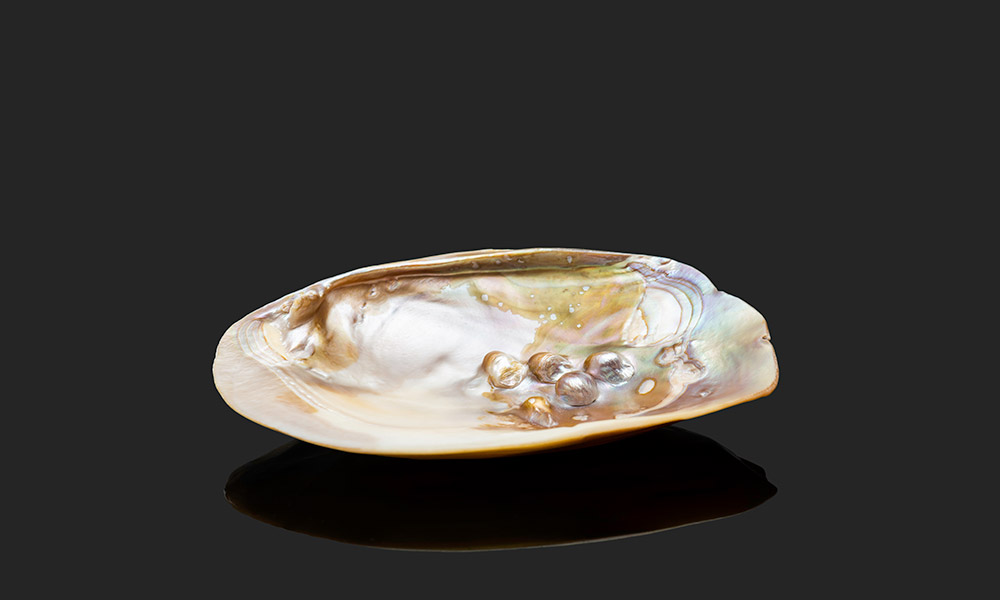 Researchers create artificial mother-of-pearl using bacteria
Nacre, also known as mother-of-pearl, is an exceptionally tough natural material found in shells and pearls. Rochester biologists have developed an innovative method for creating nacre in the lab—and maybe on the moon.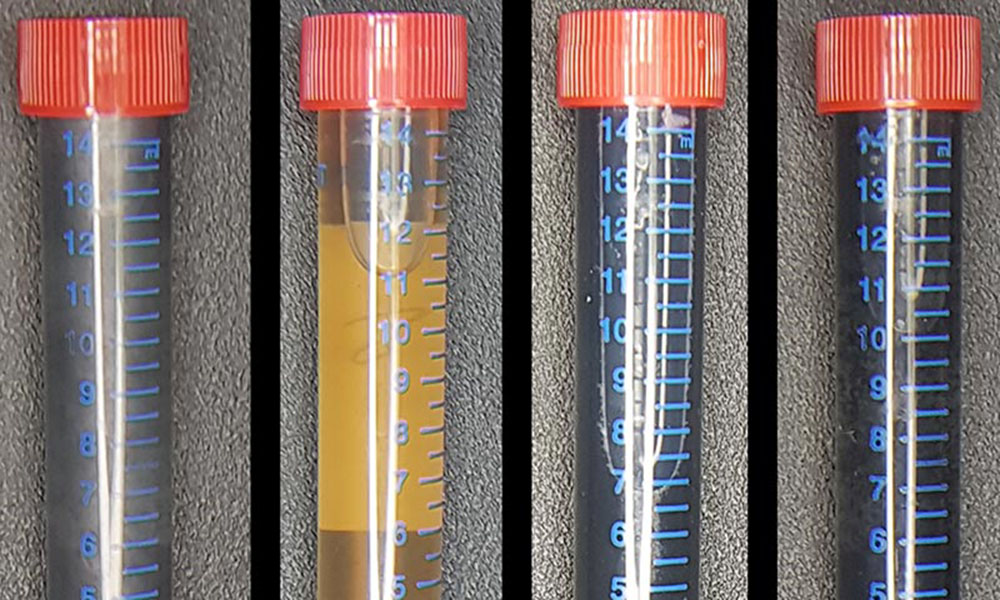 Will your future computer be made using bacteria?
Graphene is a revolutionary nanomaterial, the discovery of which led to a Nobel Prize. By mixing graphite with bacteria, Rochester scientists are making graphene easier and more environmentally friendly to produce, paving the way for future products and applications.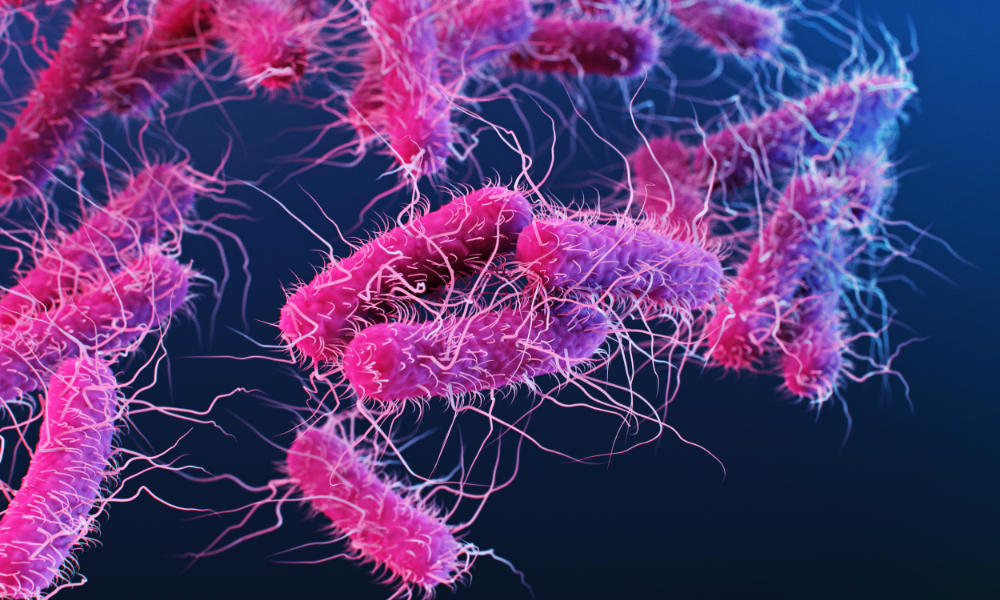 A route to better antibiotics: understanding 'stressed bacteria'
Rochester biologist Anne S. Meyer's research into the mechanisms behind bacteria's responses may lead to more effective antibiotics and less antibiotic resistance.
Category: Science & Technology