Lindsey Valich
Lindsey Valich's Latest Posts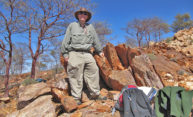 Professor John Tarduno has analyzed zircon crystals collected from sites in Australia—the oldest known terrestrial materials—to construct a timeline of Earth's magnetic field, finding that the field was stronger than previously believed.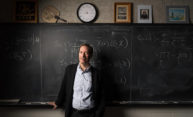 Thirty percent of the 20 tenure-track faculty members in the University's Department of Mathematics are now AMS Fellows.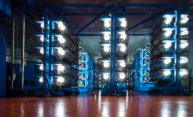 Rochester scientists at the Laboratory for Laser Energetics and their colleagues in California and France have directly demonstrated for the first time how laser beams modify the conditions of a plasma.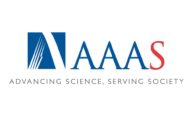 Todd Krauss, professor and chair of the Department of Chemistry, and Benjamin Miller, Dean's Professor of Dermatology, are being recognized this year for their "efforts toward advancing scientific applications that are deemed scientifically or socially distinguished."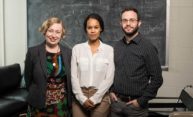 Rochester's newly formed cosmology group is at work to create the most detailed 3-D map of the universe ever seen.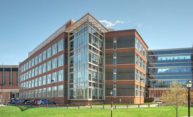 Five graduate students from the University of Rochester Medical Center and one from the School of Arts and Sciences have been offered National Institutes of Health F31 fellowship grants to support their health-related research.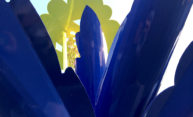 Artist Allison Newsome recently approached Anne S. Meyer, an associate professor of biology, about incorporating Meyer's sustainable, artificial nacre materials into a new art piece. The artificial nacre produced in her lab mimics natural nacre, also known as mother-of-pearl.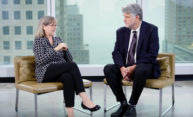 In a video for WIRED University alumna and Nobel Prize recipient Donna Strickland '89 (PhD) explains the inner-workings of lasers to five different people: a child, a teenager, a college student, a graduate student, and, finally, to an expert: Mike Campbell, director of the Laboratory for Laser Energetics.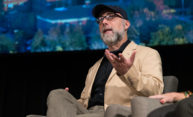 The University of Rochester astrophysicist recently received the American Physical Society's 2020 Joseph A. Burton Forum Award and his latest book Light of the Stars was awarded the 2019 Phi Beta Kappa Award for Science.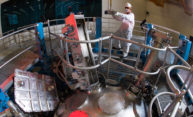 Three of eight national research grants recently awarded by the Department of Energy were given to researchers at the University of Rochester, which is home to the largest university-based DOE research program in the nation.