Lindsey Valich
Lindsey Valich's Latest Posts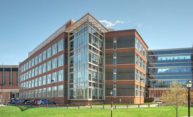 Five graduate students from the University of Rochester Medical Center and one from the School of Arts and Sciences have been offered National Institutes of Health F31 fellowship grants to support their health-related research.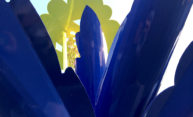 Artist Allison Newsome recently approached Anne S. Meyer, an associate professor of biology, about incorporating Meyer's sustainable, artificial nacre materials into a new art piece. The artificial nacre produced in her lab mimics natural nacre, also known as mother-of-pearl.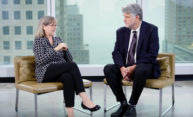 In a video for WIRED University alumna and Nobel Prize recipient Donna Strickland '89 (PhD) explains the inner-workings of lasers to five different people: a child, a teenager, a college student, a graduate student, and, finally, to an expert: Mike Campbell, director of the Laboratory for Laser Energetics.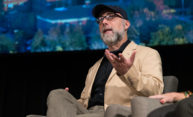 The University of Rochester astrophysicist recently received the American Physical Society's 2020 Joseph A. Burton Forum Award and his latest book Light of the Stars was awarded the 2019 Phi Beta Kappa Award for Science.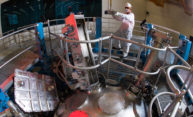 Three of eight national research grants recently awarded by the Department of Energy were given to researchers at the University of Rochester, which is home to the largest university-based DOE research program in the nation.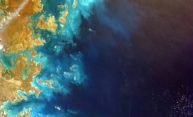 In a vast ocean where direct observational data is scarce, Rochester researchers are using data science to understand how shallow coastal waters and deep oceans contribute to the methane found in the atmosphere.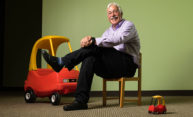 Karl Rosengren joined the University faculty this summer, with a research focus on how children think and reason about changes in the world around them. In the process, he's adapting to change himself, as the spouse of the University's new president, Sarah C. Mangelsdorf.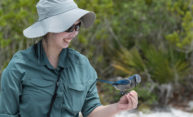 Rochester biologist Nancy Chen is mapping the evolutionary forces affecting an endangered species of Florida birds, and raising fundamental questions about how and why species go extinct.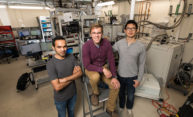 Quantum computing has revolutionary potential, but transferring information within a quantum system remains a challenge. By transferring the state of electrons, Rochester research brings scientists one step closer to creating fully functional quantum computers.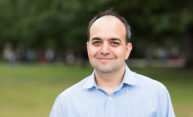 Sina Ghaemmaghami, an associate professor of biology who joined the University of Rochester in 2012, has been appointed the director of undergraduate research.