Lindsey Valich
Lindsey Valich's Latest Posts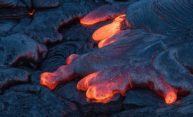 Volcanic hot spots such as the ones that created the Hawaiian Islands have long been considered stationary points, but new data analyses provide conclusive evidence that hot spots are not fixed but are moving.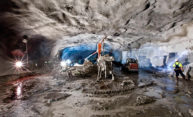 The digital electronics designed, developed, delivered, and installed by Rochester researchers are an integral piece of the puzzle, as an international team of scientists works to finally detect dark matter particles.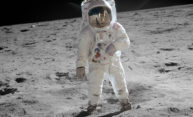 The lunar rocks brought back by the Apollo astronauts still inform research today, including the work of Rochester professor Miki Nakajima, who studies the formation and evolution of the Earth, the moon, and other planetary bodies.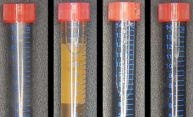 Graphene is a revolutionary nanomaterial, the discovery of which led to a Nobel Prize. By mixing graphite with bacteria, Rochester scientists are making graphene easier and more environmentally friendly to produce, paving the way for future products and applications.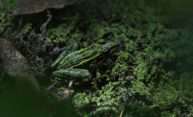 New research from Rochester scientists explores why human beings are good at discerning moving objects and how we can train our brains to be better at this as we age.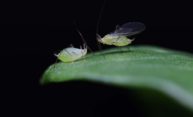 The findings shed light on the important role that microbial genes, like those from viruses, can play in insect and animal evolution.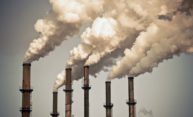 The findings suggest good news about the reliability of the computer models used to estimate and predict the changes in ground-level ozone.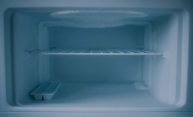 Physicist Andrew Jordan and his fellow researchers harnessed superconductivity to conceive of a quantum refrigerator that could cool atoms to nearly absolute zero temperatures.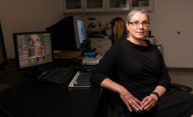 One particular type of brain stimulation enhances the brain's ability to process visual information, and may aid in faster vision recovery after a stroke or traumatic brain injury.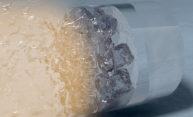 Using lasers at the Laboratory for Laser Energetics, researchers have created a superionic water ice, identifying and recording the ice's atomic structure for the first time and changing our understanding of ice giant planets like Uranus and Neptune.