Lindsey Valich
Lindsey Valich's Latest Posts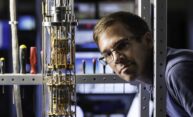 A new grant will allow John Nichol and his team to study thermoelectricity to help develop more efficient quantum computers.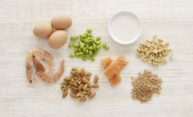 New research on fruit flies provides key insights into the nutrients essential for embryo development.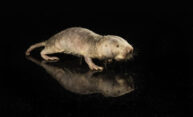 The successful gene transfer paves the way for improving the health and lifespan of humans, too.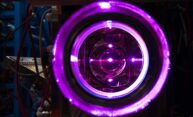 Dynamic shell formation has been demonstrated experimentally for the first time at the University of Rochester's Laboratory for Laser Energetics.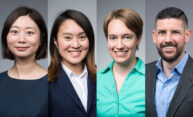 Four Rochester scientists have received prestigious NSF CAREER awards, presented to early-career faculty members for research and education initiatives.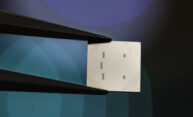 Rochester researchers led by Machiel Blok are formulating new techniques—including one that uses qudits instead of qubits—to improve superconducting circuits and make quantum computers that are more powerful and reliable. This is how they qudit >>
Research on fruit flies led by Michael Welte, a professor of biology, finds that lipid droplets play a role in cellular changes necessary for the growth of the egg—and could affect fertility in myriad organisms.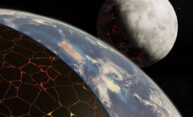 The finding contradicts previous assumptions about the role of mobile plate tectonics in the development of life on Earth.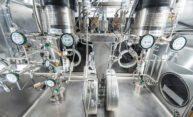 A Department of Energy program partners private companies with national laboratories and universities to design the first commercial fusion power plant.
A new grant will allow Rochester researchers to leverage bacteria and nanomaterials to mimic photosynthesis and produce clean-burning hydrogen fuel.