Lindsey Valich
Lindsey Valich's Latest Posts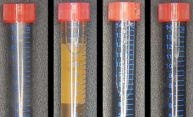 Graphene is a revolutionary nanomaterial, the discovery of which led to a Nobel Prize. By mixing graphite with bacteria, Rochester scientists are making graphene easier and more environmentally friendly to produce, paving the way for future products and applications.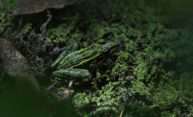 New research from Rochester scientists explores why human beings are good at discerning moving objects and how we can train our brains to be better at this as we age.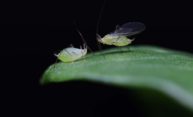 The findings shed light on the important role that microbial genes, like those from viruses, can play in insect and animal evolution.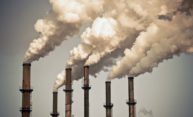 The findings suggest good news about the reliability of the computer models used to estimate and predict the changes in ground-level ozone.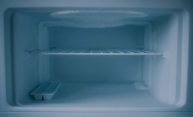 Physicist Andrew Jordan and his fellow researchers harnessed superconductivity to conceive of a quantum refrigerator that could cool atoms to nearly absolute zero temperatures.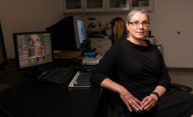 One particular type of brain stimulation enhances the brain's ability to process visual information, and may aid in faster vision recovery after a stroke or traumatic brain injury.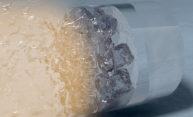 Using lasers at the Laboratory for Laser Energetics, researchers have created a superionic water ice, identifying and recording the ice's atomic structure for the first time and changing our understanding of ice giant planets like Uranus and Neptune.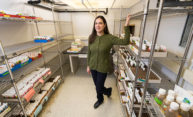 Rochester biologist Amanda Larracuente and her colleagues have successfully sequenced one of the most repetitive parts of fruit fly genome, unlocking one of the "last frontiers of genome assembly."
"One of the reasons we wanted to have events like this and to celebrate research is that it really is the epitome of the undergraduate educational experience," said University President Richard Feldman.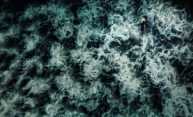 A new Rochester study has found that factors such as wind, currents, and even small fish play a larger role in transferring carbon from the Earth's atmosphere to the deep oceans than previously thought.