Lindsey Valich
Lindsey Valich's Latest Posts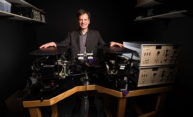 While the world may appear stable, our eyes are always jittering. Rochester research is showing how these eye movements, once thought to be inconsequential, are critical to our visual system.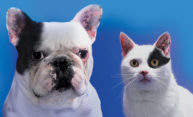 New Rochester research points to the presence of "selfish genes," whose flow among species may dictate whether two species converge or diverge.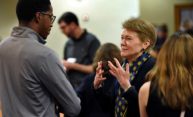 From the beginning, the search for the University's 11th president was designed to include the voices of as many constituencies as possible—from college students and staff members as well as from top faculty, administrators, and trustees.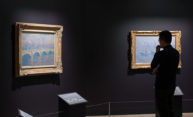 In each of more than 40 paintings of the same scene—London's Waterloo Bridge—Impressionist artist Claude Monet manipulates viewer perception in a way that scientists at the time did not completely understand.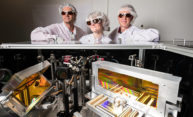 Today's Rochester researchers are taking science developed at the Laboratory for Laser Energetics to develop the next generation high-power lasers and to better understand the fundamentals of high-energy-density physics.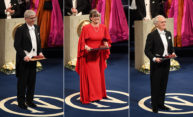 Three scholars with ties to the University of Rochester received the Nobel Prize in their fields at the 2018 ceremony in Stockholm, Sweden. The Nobel Prize in Physics was awarded to both Donna Strickland '89 (PhD) and her graduate advisor and former senior scientist Gérard Mourou, for work that paved the way for more compact and precise high-intensity laser systems. In addition, Paul Romer, a former assistant professor in the Department of Economics, has been awarded a shared Nobel Prize in Economic Sciences for his work in endogenous growth theory.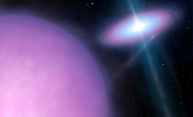 Rochester researchers are part of an international collaboration of scientists that has, for the first time, detected extremely high-energy gamma rays from one of the most powerful star systems in the Milky Way.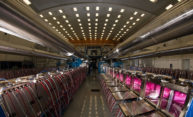 The Laboratory for Laser Energetics (LLE), the largest university-based laser facility in the world, is partnering with eight other high-intensity laser facilities to form a new national research network called LaserNetUS.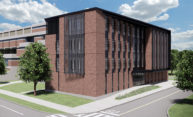 The solar and energy storage system, to be built on the roof of the Goergen Athletic Center, will offset energy needs of a new office building south of Hutchison Hall.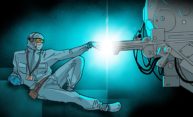 "All the stars, including the sun, are powered by fusion. We are here because of fusion. But fusion is really hard to create," says E. Michael Campbell, director of the Laboratory for Laser Energetics.