Lindsey Valich
Lindsey Valich's Latest Posts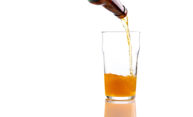 Saccharomyces cerevisiae, or brewer's yeast, has been used to make beer for thousands of years. To reconstruct the history of modern ale strains, Rochester biologist Justin Fay and his colleagues sequenced the genome of modern brewer's yeast.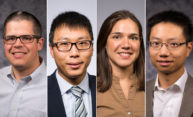 Four Rochester researchers from four different fields are 2019 recipients of the National Science Foundation's most prestigious recognition for junior faculty members.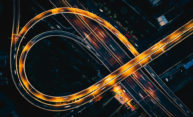 Gourab Ghoshal is using the fundamental laws of physics to untangle the complex systems behind human behavior, urban planning, and social networks.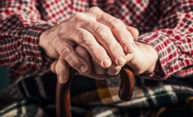 Research from Rochester biologists shows that a class of genomic parasites may cause more harm than previously thought, triggering inflammation that causes age-related diseases.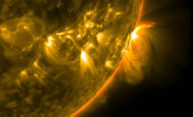 For the first time, researchers at Rochester's Laboratory for Laser Energetics (LLE) have found a way to turn a liquid metal into a plasma and to observe the temperature where a liquid under high-density conditions crosses over to a plasma state.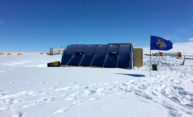 The Meliora flag flies over the Law Dome research station in Antarctica, where Rochester scientists are battling some of the toughest field conditions ever in their effort to understand humans' impact on climate.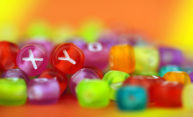 The Y chromosome is one piece of the genetic puzzle that is notoriously difficult to sequence. Rochester biologists are finding new insights into the processes that shape the Y chromosome.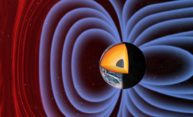 Rochester researchers have gathered the first field data that show the Earth's inner core is only about 565 million years old—relatively young compared to the age of our 4.5-billion-year-old planet.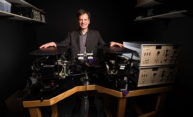 While the world may appear stable, our eyes are always jittering. Rochester research is showing how these eye movements, once thought to be inconsequential, are critical to our visual system.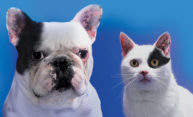 New Rochester research points to the presence of "selfish genes," whose flow among species may dictate whether two species converge or diverge.