Lindsey Valich
Lindsey Valich's Latest Posts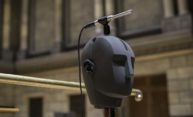 A multidisciplinary team from Arts, Sciences & Engineering and River Campus Libraries builds a virtual reality replica of Kodak Hall to be used in studies of how the brain processes light and sound.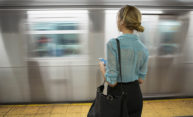 New findings about how the brain interprets sensory information may have applications for treating brain disorders and designing artificial intelligence.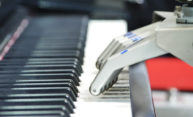 BachDuet, developed by University of Rochester researchers, allows users to improvise duets with an artificial intelligence partner.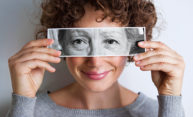 Rochester biologists who study the genetics of lifespan suggest new targets to combat aging and age-related diseases.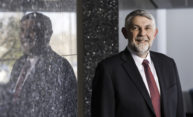 A leader in science and innovation, Deeney brings to the role his extensive experience running complex operations.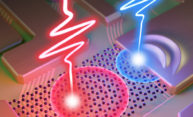 By clarifying the role of "real" and "virtual" charge carriers in laser-induced currents, researchers at Rochester and Erlangen have taken a decisive step toward creating ultrafast computers.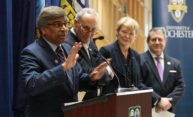 National Science Foundation director Sethuraman Panchanathan, accompanied by Sen. Charles Schumer and Rep. Joseph Morelle, tours University facilities including the Laboratory for Laser Energetics.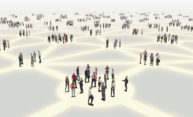 A new study out of the University of Rochester shows that data collected from your acquaintances and even strangers can predict your location.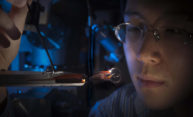 During a summer research program, high school students are paired with Rochester scientists to gain real-world experience at one of the nation's leading laser facilities.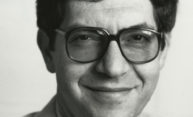 The long-time Rochester physics professor, who died in March, studied the building blocks of matter and the nature of quarks.