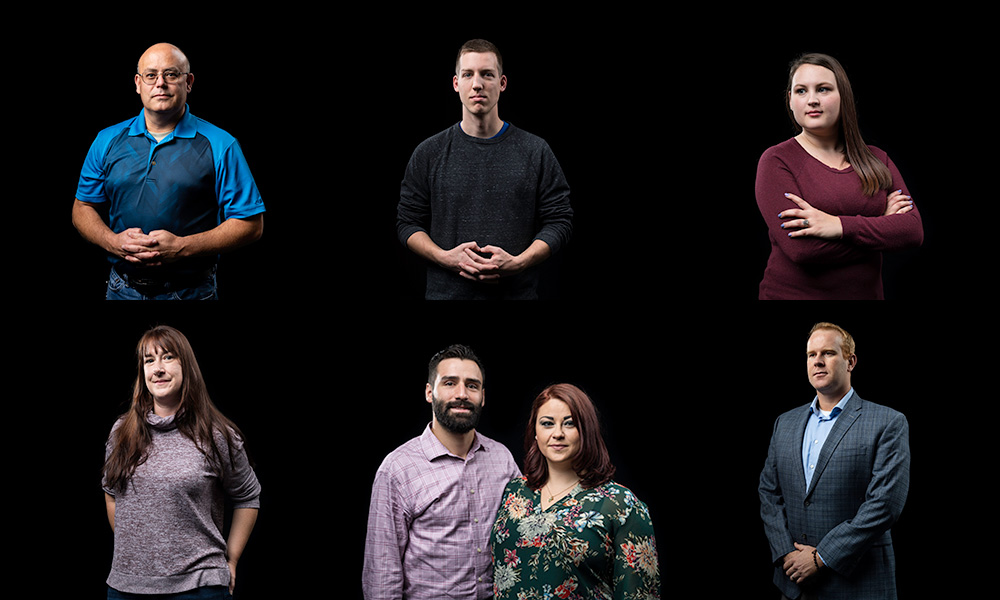 Making the move from military service to college life can be challenging.
"The military is a structured, team-based environment where every moment is planned out," says Adam Mitchell '19, a brain and cognitive sciences major who spent five years in the Marines. "College life is very broad and independent. The transition can be overwhelming."
The University of Rochester is committed to making sure veterans stay on course during their time in college.
"Everyone wants our veteran students to succeed, and liaisons have been established across campus to make it possible," says Pat Toporzycki, director of the University's Veterans and Family Services Office. "Many veterans come through a nontraditional path and may need additional guidance. Others just need to know we are here for them."
Rochester serves those who served their country in many ways:
The Yellow Ribbon Program provides financial support for post-9/11 veterans. Tuition and mandatory fees are covered in full. Veterans also can transfer their entitlement to dependents.
The Veteran and Military Family Services office is a resource for veteran students across the University, with staff counseling students on how best to use their educational benefits.
The Veterans Alliance is a resource group that helps active military and veteran students, staff, faculty, alumni, and their families succeed in higher education. The support network hosts social events throughout the year.
A Veterans Day Run is held each year from Fauver Stadium to the Highland Park Veterans Memorial and includes members of the University's NROTC Battalion. Runners tour the Vietnam Veterans Memorial and meet with local veterans before returning to campus. This year's run begins at 6 a.m. on November 8
An annual ceremony in the Eisenberg Rotunda in Schlegel Hall features the pinning of "Rocky Vet" pins on veterans for University staff, faculty, and students. This year's event is Monday, November 12 at 8 a.m.
The University's efforts to help veterans have been recognized by U.S. News & World Report, which lists Rochester as the 13th best college for veterans in its 2018-19 rankings.
"Being here at the University has been fantastic," Mitchell says. "Any time I ever faced a hardship, the school helped me out and made sure I could stay."
With Veterans Day approaching, here are profiles of a few Rochester student-veterans.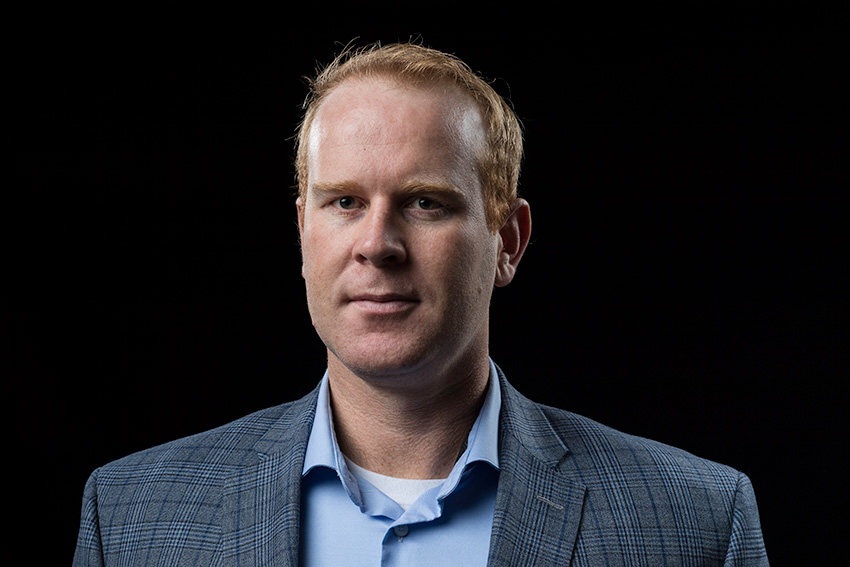 Bradley Archibald '19S (MBA)
Archibald was 14 when his family immigrated to America from South Africa in 1999. Two years later, he watched on television from his high school outside of Rochester as terrorists struck on September 11.
"That was the day I realized the same threat of terrorism the rest of the world knows and lives with daily had made its way to the country I now lived in," says Archibald, who is enrolled in the executive MBA program at the Simon Business School. "As an immigrant, I wanted to earn my place as an American and give back to the country that had given me so many opportunities."
Archibald enlisted in the Army infantry in 2005 and was granted US citizenship a year later. His unit was sent to Germany to serve as the European Commands Quick Reaction Force, and he also was deployed to Iraq for 15 months in 2007 and 2008. His service ended in 2009.
"It was a game changer," he says. "You come in a kid and leave a man."
Archibald received a bachelor's degree in international relations from SUNY Geneseo in 2013 and has worked as a digital marketing consultant the past five years. He'll graduate from Simon in May.
"I'm looking forward to the opportunity to apply the knowledge, principles, and skills I've learned at Simon as I transition to the next chapter in my life," he says.
Archibald says his Army tenure was an invaluable experience.
"A backbone isn't something that's handed to you," he says. "It's developed."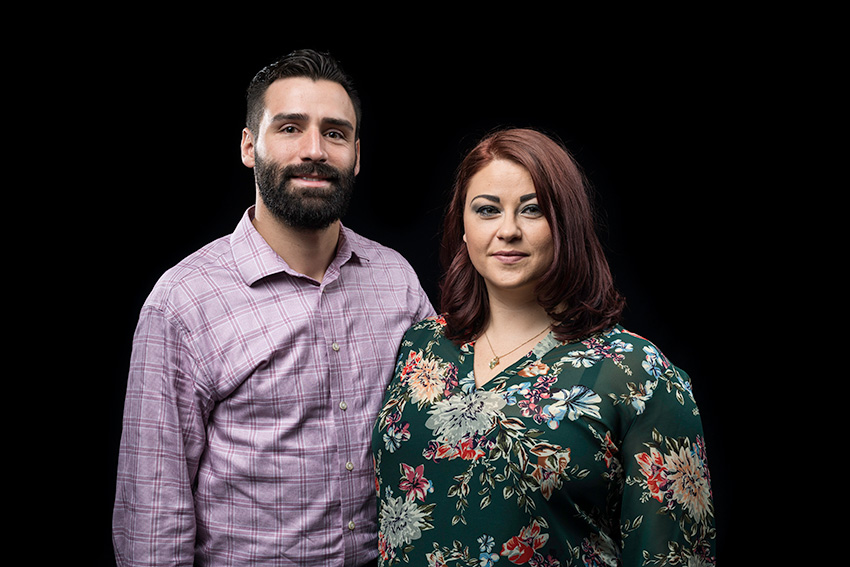 Zachary Byron '19
Ten years ago, Byron was enrolled in a junior college outside of Rochester, bored and restless. His thoughts kept turning to foreign lands.
"I wanted to see the world," he says. "The military seemed a good option to travel."
He enlisted in the Marines and served five years. He initially was a language analyst, providing training and interpretation of Pashto for information gathering in Afghanistan. In 2010, he deployed to Afghanistan as a team language operator.
While at a joint service school in Monterey, California, he met his future wife, Crystal, who served eight years in the Air Force as a Russian and Pashto language analyst. She's now an undergraduate in nursing at St. John Fisher College, serving as a language analyst in the Air Force Reserves. The couple has two young children.
"Veterans Day is a time to reconnect with friends who served our country and think about the lessons I've learned from the military," says Byron, an electrical and computer engineering major. After graduation, he plans to enter an MBA program and turn some of his ideas for startups into reality.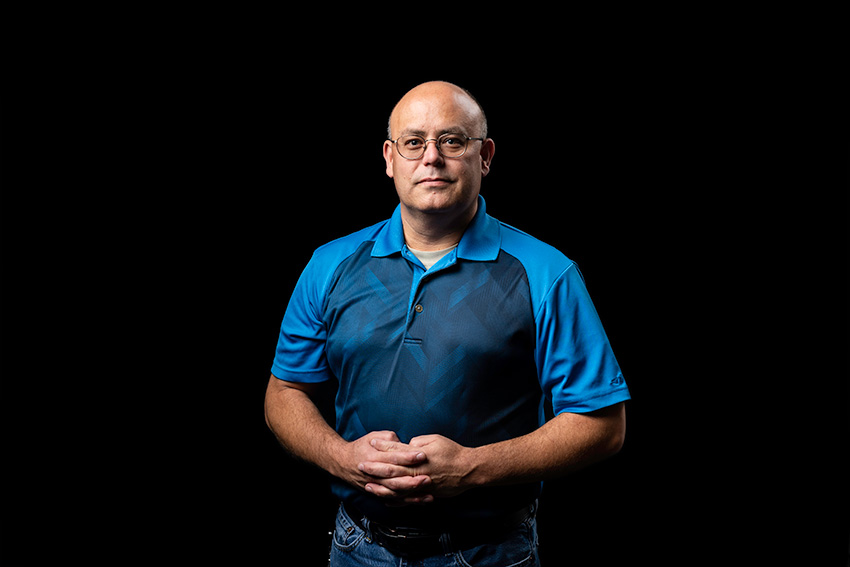 Mike D'Lallo '21 (MS)
D'Lallo joined the Air Force in 1986 after graduating from Holley High School, outside of Rochester.
"I went in to get an education I knew I couldn't get in college," he says. "I was too immature and needed a strict regimen. I didn't know I would stay in 32 years."
D'Lallo spent three years of active duty in the Air Force and since 1989 has been a member of the New York National Guard, with plans to retire next year. He has traveled to Germany, Israel, and Portugal as a chief master sergeant in the 152nd Air Communications Squadron and makes monthly training visits to the base in Syracuse.
"I've learned a lot," he says, "and I'm still learning."
D'Lallo worked on his associate's degree over nine years, received his undergraduate degree from SUNY Stony Brook at age 38 and entered Rochester's material science graduate program this fall at age 50.
He was scheduled for active duty in Turkey in 2003, but fate intervened.
"My wife was pregnant, and when I told her I was activated for a year to Turkey, she got stressed and had the baby that night," he says. "There was a potential genetic issue with the baby, which turned out to be nothing, and my boss ripped my ticket up in front of me. Someone went in my place."
D'Lallo works at a plant in Rochester as a thin-films processing engineer and hopes to become a material scientist in that field. He says his military service has been "life changing."
"It has embedded in me dedication, determination, integrity, and the ethic of serving others before yourself," he says.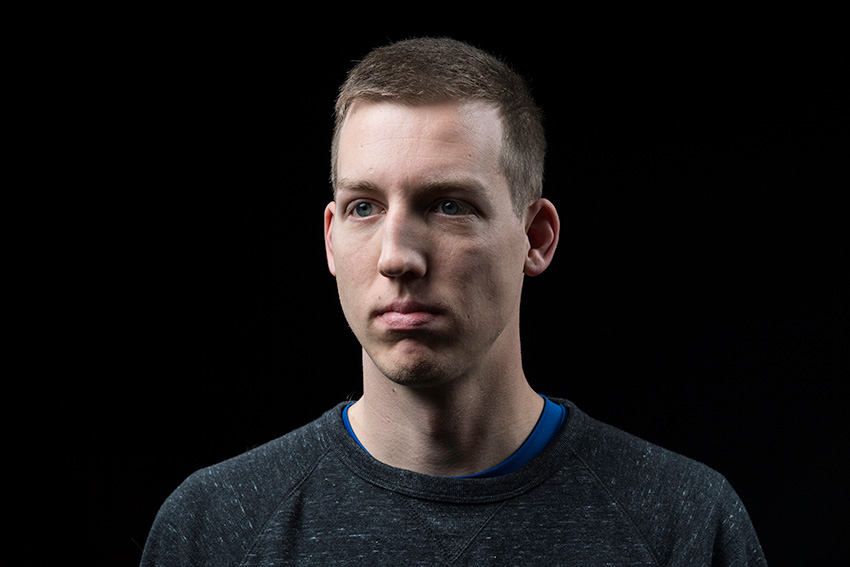 Adam Mitchell '20
When Mitchell was growing up in Rochester, his father gave him advice he has never forgotten.
"He told me, 'always give back twice what you receive,'" Mitchell says. "I took that to heart."
Mitchell joined the Marines 12 days after graduating from high school in 2011 and served as an engineer for five years. He attended a junior college for two years and entered Rochester in the fall of 2016.
"I joined the military to help defend the rights and freedoms this country gave to me," he says. "I've wanted to be a Marine since I was a little kid."
Mitchell spent most of 2014 on a crisis response team in the Middle East, teaching foreign militaries how to keep terrorism out of their countries.
"It really changed who I was as a person," he says. "When you're living in the United States, you don't understand how the rest of the world lives, their cultures and beliefs, or how passionate they are to keep their countries safe."
Mitchell says many of his close friends in the Marines suffered traumatic brain injuries resulting from IEDs (improvised explosive devices). He plans to become a physician's assistant or physical therapist, working with veterans who have suffered similar injuries.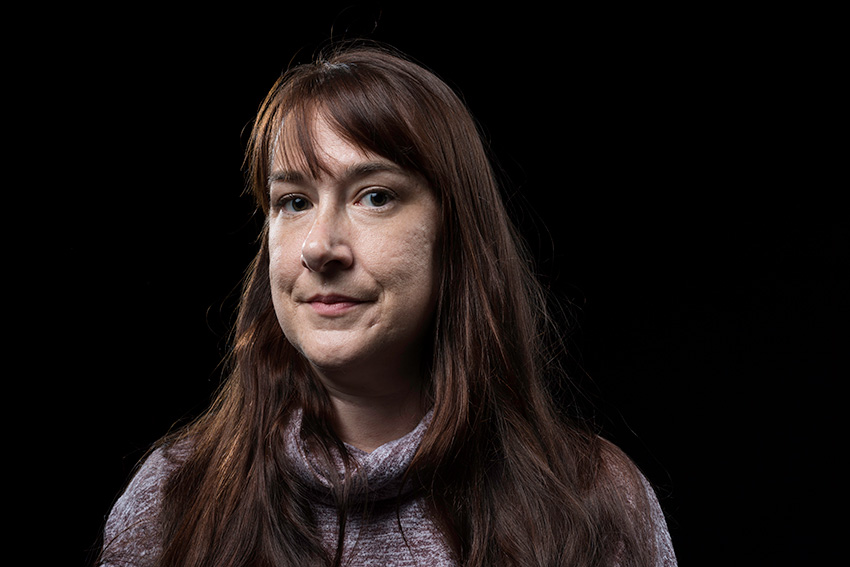 Angela Roach '20
Roach graduated from high school in 1996, and by 2002 she had tired of working "boring customer service jobs." Attending college didn't interest her, but she had a strong interest in chemistry.
"I went online and learned that the Navy had the nuclear power program, and one subset of that was chemistry," she says. "I called my Navy recruiter up and said, 'Let the journey begin.'''
Roach served in the Navy from 2002 to 2008 as a nuclear machinist mate second-class petty officer. She was assigned to the aircraft carrier USS Carl Vinson, where her duties included recording, storing, and transferring about 1,300 items of radioactive material generated each year on the ship. She was deployed to the Persian Gulf in 2004 and 2005 to support the Operation Iraqi Freedom and Operation Enduring Freedom campaigns.
Roach is now a junior majoring in mechanical engineering. She hopes to work for the Naval Nuclear Laboratory, researching how to make the Navy's reactor vessels better.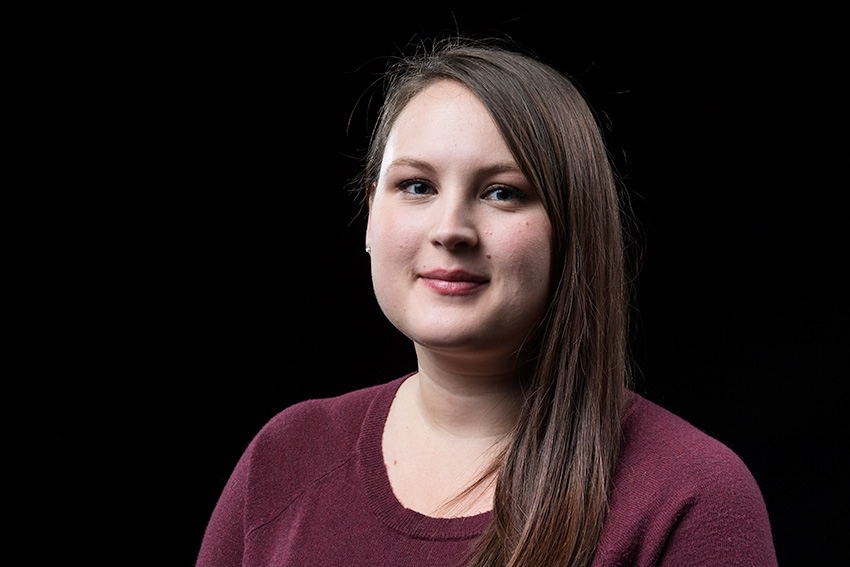 Rebecca Sheets '19
Love—and the Air Force—kept Rebecca and Jacob Sheets together.
The two were high school sweethearts in Batavia, a small city between Rochester and Buffalo. Jacob is three years older and joined the air force after graduating. Rebecca joined him four years later, and for a time both were at Tinker Air Force Base in Oklahoma City, Oklahoma.
Jacob was an aircraft mechanic. Rebecca was an air traffic controller whose final rank was senior airman. She earned an associate's degree in air traffic operations and management while in the military, continued her education at a junior college in 2014 and transferred to Rochester in 2016. She is a dual major in chemistry and dance and hopes to pursue a master's degree and teaching certificate "so I can inspire the same passions in others."
Rebecca and Jacob married in 2010 and have two young daughters.
Sheets says Veterans Day is an emotional day for her.
"It means sacrifice, and giving thanks to all who served before me, with me,  and who will serve after me," she says. "It means not always knowing if a loved one is coming back. It means freedom, which doesn't come free."
Category: Campus Life