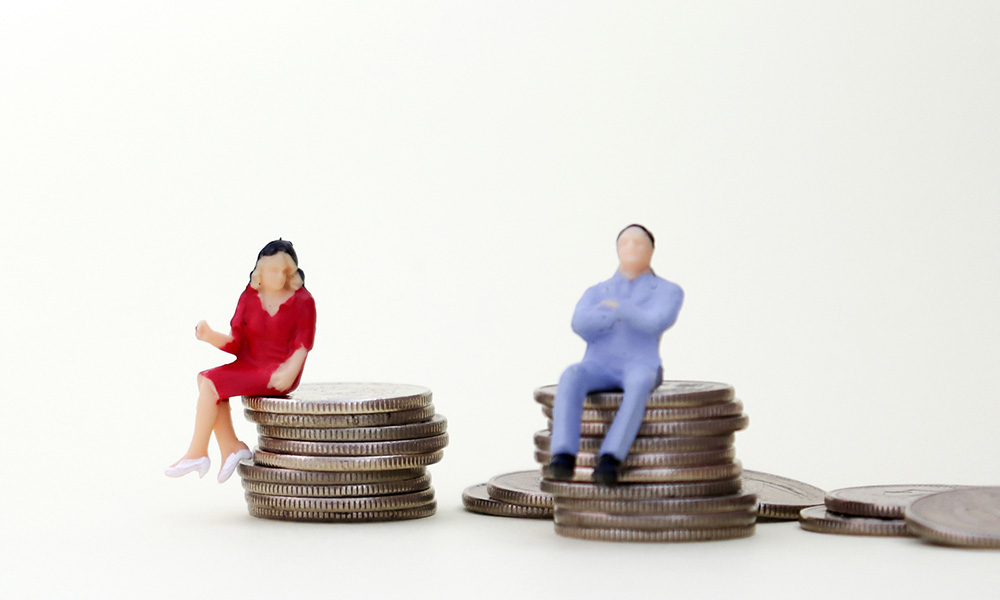 Equal Pay Day events
April 2
The Susan B. Anthony Center will distribute Equal Pay Day information, stickers, and buttons in the Flaum Atrium and Saunders Research Building Atrium at the Medical Center from 8 to 10 a.m. and in Café 601 (Medical Center) from 11 a.m. to 1 p.m.
On the River Campus the center will host an Equal Pay Day information table in Wilson Commons from 11 a.m. to 1 p.m.
Buttons and stickers can also be picked up on April 2 at the Susan B. Anthony Center, Suite 346, Meliora Hall,all day, and at the Medical Center Office for Inclusion and Culture Development, Room 1-4444, from 1 to 3 p.m.
For more information go to Rochester.edu/sba and click on the #EXTRA80 button. On Twitter #EXTRA80and @UofR_SBAC
The Susan B. Anthony Center at the University of Rochester has organized an initiative to mark Equal Pay Day, a national effort to promote pay equity for women of all backgrounds, and people of all races.
Taking place April 2, the center's event  marks the 91 extra days women need to work on average to match men's wages from the previous year. Traditionally, Equal Pay Day is commemorated on a Tuesday, the day in the week it takes the typical woman to catch up to a typical man's pay.
With the theme #EXTRA80, this year's awareness campaign draws attention to the discrepancy between the average earnings of women and men in the United States. According to the National Committee on Pay Equity, a woman typically earns 80 percent of her male counterpart. The average woman needs to work three extra months to equal what the average man earned the previous calendar year. On a day-to-day basis, that's about 80 extra minutes of work.
The discrepancy increases for women from racial and ethnic minority backgrounds—African-American women must work until August 22 to achieve equal pay, while Native American women work until September 23, and Latina women until November 20.
"We hope to call attention to the systemic inequities in how we think about and value the contributions of women, both as wage earners who deserve equity and as people who often take the lead in child care, household chores, and other duties," says Catherine Cerulli, a professor of psychiatry and the director of the center. "Our goal is not only to make people aware of the inequities but also to give them ideas for how to think about ways to enact change."
The initiative is a collaboration with the Office for Faculty Development and Diversity, the Office of Staff Diversity, Equity, and Inclusion, the Medical Center's Office for Inclusion and Culture Development, and the Office of Human Resources.
Additionally, various campus and community coffee shops are partnering with the Susan B. Anthony Center to raise awareness by offering women a 20 percent discount on select beverages from 8–10 a.m. on Equal Pay Day. Items will be priced according to the gender pay gap (women make on average 20 percent less than men for the same work). Participating locations include the West Winds Café in the Saunders Research Building Atrium and all Finger Lakes Coffee Roasters shops, including three locations at the Medical Center.
The Susan B. Anthony Center has posted a list of ideas for people to consider as a way to advocate for pay equity for all.
The ideas include:
Work an extra 80 minutes in support of female colleagues of all racial and ethnic backgrounds.
Work an extra 80 minutes at home (given that women typically work more at home on household tasks and childcare).
Volunteer 80 minutes at an organization that furthers the health and wellness of those who face disparities.
Donate $80 to organizations that promote equity for people of all genders, races, and ethnic backgrounds.
Reach out on social media—to at least 80 people—to publicize equal pay issues.
Charge women only 80 percent for goods and services on Equal Pay Day to highlight the difference in pay for men and women.
Spend 80 minutes researching the gender pay gap in your organization, community, state, or country for women, and people of color.
Host a forum and invite 80 people to learn how pay equity can improve productivity and the bottom line for individuals, communities, and organizations.
Category: Society & Culture