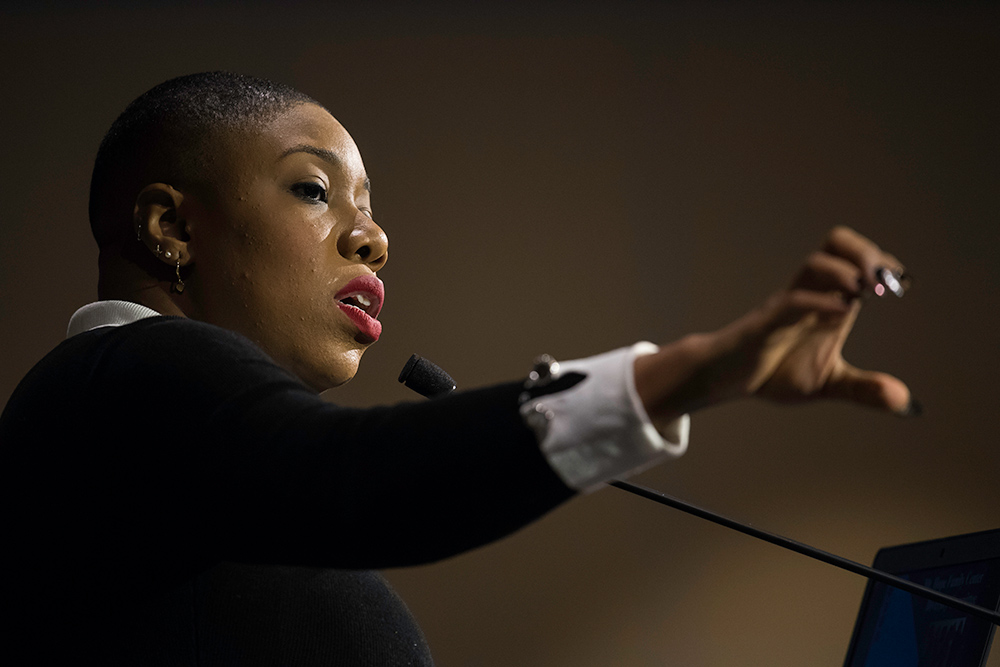 On January 23, 2019, the annual Martin Luther King Jr. Commemorative Address was delivered by Symone Sanders, a CNN political commentator and National Press Secretary for Senator Bernie Sanders' 2016 presidential campaign. Prior to the address, Sanders met with students at the Douglass Leadership House for a discussion on her career, activism, and politics.
In her address, Sanders framed Martin Luther King Jr. as a "revolutionary radical," particularly after the passage of the 1965 voting rights act, when he became more outspoken about controversial issues like his opposition to the Vietnam War. He also began to expand his social justice causes toward the poverty that affected not just black Americans, but Americans of all races, alienating some who preferred a singular fight for racial equality.
In addition to her work on CNN, Sanders is a regular contributor to the Crooked Media network of podcasts. She has been featured on NPR, Fox News, MSNBC, NBC, and BET and has been profiled in the Washington Post, the New Yorker, Essence magazine, and Elle. At 25, she was youngest press secretary for a presidential candidate in history and earned a spot on Rolling Stone magazine's list of 16 young Americans shaping the election.
Category: In Photos