Tag: Charles Schumer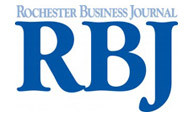 The University of Rochester has received $3.7 million in federal funding to conduct clinical trials aimed at improving cancer control and protection.
The grant was announced Friday by Sens. Charles Schumer and Kirsten Gillibrand, both D-N.Y. The funding supports the University of Rochester Cancer Center, which has been a part of the National Cancer Institutes Community Clinical Oncology Program.