Tag: Department of Art and Art History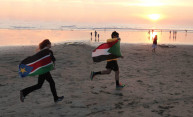 In their 59 Days of Independence project, artist and senior lecturer Heather Layton and Brian Bailey '09W (PhD) invite people around the world to celebrate the independence of countries other than their own. "By recognizing someone else's independence, you're showing that you care about his or her well-being in the same way you care about your own," says Layton.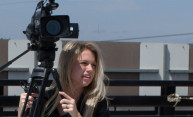 A three-day film and lecture series looks at the work of female journalists, authors, and filmmakers working to bring attention to stories about motherhood in America, sex and sexuality, reproductive rights, and racial inequality.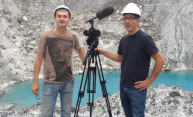 Canadian artists Louis Couturier and Jacky Georges Lafargue's work uses communication, exchange, and observation to create images, site-specific art, sculptures, special events, and multimedia.