Tag: Humanities Center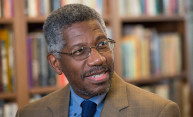 The University will celebrate the opening of its Humanities Center this fall with an inaugural talk by Gerald Early, a leading authority on race and American culture.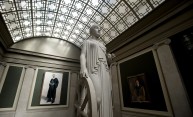 Dean of Arts & Sciences Gloria Culver has announced the creation of a Humanities Center, which will support multidisciplinary engagement around literature, history, the arts, and philosophies of cultures past and present. Culver and interim director of the new center Joan Shelley Rubin have chosen "Humanities at the Crossroads: Charting Our Future" as the center's theme for its first year. Faculty and students will organize research projects, seminars and symposia around the theme.