Tag: Mujdat Cetin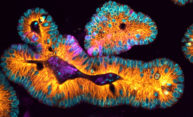 A multidisciplinary collaboration will create a new light-sheet microscope on campus, allowing 3-D imaging of complex cellular structures.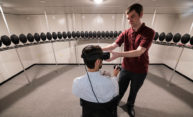 A $1.5 million grant from the National Science Foundation will establish a structured, well-rounded training program for University scholars applying augmented and virtual reality in health, education, design, and other fields.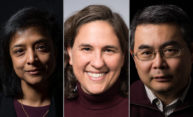 The Association for Computer Machinery (ACM) and the Institute of Electrical and Electronics Engineers (IEEE) welcome four new fellows from the faculty of the Hajim School of Engineering and Applied Sciences.