Tag: nanoparticles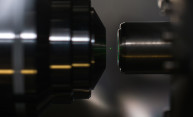 Nick Vamivakas, assistant professor of optics, thinks his team's work will make extremely sensitive instruments for sensing tiny forces and torques possible, and could also lead to a way to physically create larger-scale quantum systems known as macroscopic Schrödinger Cat states.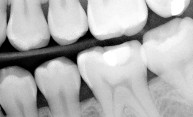 Therapeutic anti-bacterial agents intended to reduce dental plaque and prevent tooth decay are often removed by saliva and the act of swallowing before they can take effect. But a team of researchers has developed a way to keep the drugs from being washed away.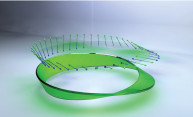 A collaboration between researchers from Canada, Europe, and Rochester has experimentally produced Möbius strips from the polarization of light, confirming a theoretical prediction that it is possible for light's electromagnetic field to assume this peculiar shape.