Tag: Student Employee of the Year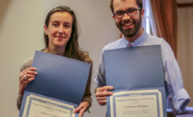 Doctoral student Clara Auclair, who works as a digitization specialist in River Campus Libraries, and Cameron Morgan '19 (T5), a public speaking fellow in the Writing, Speaking, and Argument Program were honored during National Student Employment Week.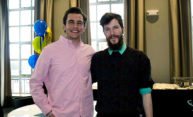 Luke Meyerson '18 and Blake Harriman '16, '18W (MS) — student workers in the Department of Political Science and the Medical Center's Edward G. Miner Library, respectively — are 2018 student employees of the year.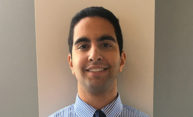 He was among 24 nominees who were honored in a ceremony Wednesday afternoon in Schlegel Hall. Yamout was chosen by a committee of nomination readers who represented all University campuses.