Tag: Susan B. Anthony Legacy Dinner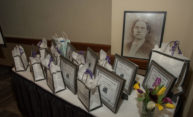 Save the date for this year's ceremony, Saturday, February 4. Eight undergraduates will be saluted for their contributions to the University and local community, and this year's Frederick Douglass Medal will also be presented to community leader Connie Mitchell.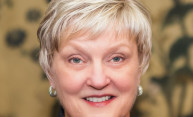 Brink Fox will be honored at the Susan B. Anthony Legacy Brunch, a long-standing University tradition that celebrates Anthony's campaign for equal rights and to win women admission to the University in 1900.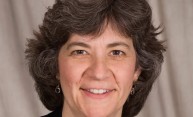 Linda Chaudron, professor of psychiatry, of obstetrics and gynecology, and of pediatrics and senior associate dean for diversity at the University of Rochester's School of Medicine and Dentistry, will receive this year's Susan B. Anthony Lifetime Achievement Award for her work as a champion of women in science and medicine.