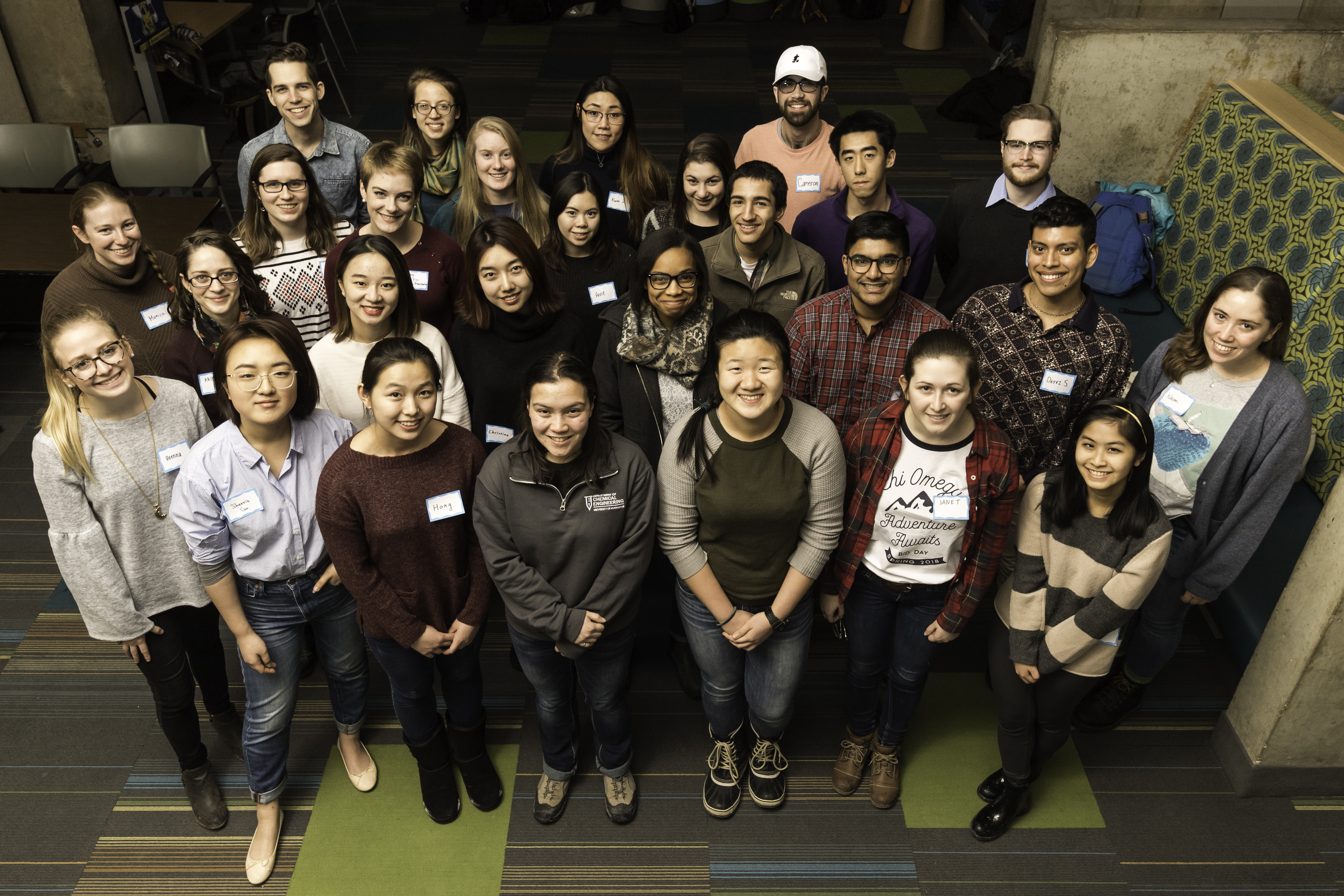 Brenna Allen

Interpreting historical and contemporary media through a feminist lens

Sherrie Cao

Buddhism and its influence on East Asian modern society

Hongjue Wang

French Society post World War II

Michaela Wentz

Discovering my Chinese roots: language and culture

Janet Sorells

Chinese language and culture

Jasmine Han

Don't judge me because I'm different: roots and effects of racism toward African-Americans

Ariel Lighty

Logic, language, meaning and the mind

Lucinda Liu

Performing arts

Christine Gao

Understanding East Asian Culture from Different Perspectives

Sunny Hutson

Intersectionality and Comprehensive Feminism

Arun Nambiar

Observing urban culture through a lens

Dayvi Sandoval

The body as voice: identity expression through the arts

Naomi Hollo

The impact of women of all social classes on furthering the instability of the war of the roses and their role in the stability of the Tudor monarchies

Monica Masterson

World War I through art and literature

Samantha Turley

City structures and urban planning in modern South America

Hailey McAvoy

German language and translation

Eibhlin Regan

The history of violence and conflict in Europe through a religious lens

Anne Cheng

Engagement of consumerism with contemporary art

Dusty Levenson

The embodiment of race: defining the black body in America and West Africa

Nick Contento

Exploring Ecofeminism in the Contemporary United States

Jun Yuminaga

The effects of ethics on economic decision making

Aurek Ransom

How U.S. law reflects values, desires, and ideas of justice—in theory and in practice

Jack Battaglia

Spanish and Latin American studies

Madison Carter

Creating communal spaces through public art

Kate Zheng

Asian Sexuality in History and Pop Culture

Cameron Morgan

Disability, stigma, and identity

Kate Tian

Chinese history and society from a new perspective
Hover over the scholars above to learn more about the array of subjects—from ecofeminism to consumerism in contemporary art—that the latest groups of Take Five Scholars are exploring as part of a fifth, tuition-free year of study.
---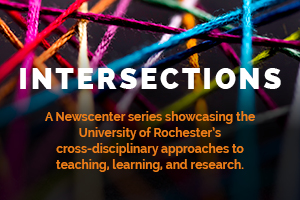 Since 1986, nearly 1,200 University students have pursued their academic passions through the Take Five Scholars Program, which offers a tuition-free year to complete a self-designed curriculum.
Students like Hailey McAvoy '18E, '19 (T5), who fulfilled a dream that started when she was 15 and read Rainer Rilke's Letters to a Young Poet translated from German into English.
"I was blown away by the ability to capture what I thought was an electricity that could only be in German," she says. "I've wanted to study translation ever since. With Take Five, I can."
Take Five is unique to the University, giving students a chance to explore academic and professional passions outside their majors. Working with a faculty member who serves as their program advisor, applicants to Take Five design an interdisciplinary selection of courses related to a theme or question they'd like to explore.
Jeffrey Runner, dean of the College and a former Take Five advisor, says Take Five students must study something "completely different" than their undergraduate curriculum.
"We encourage students to think about a topic they have some interest in that's enriching their experience from their undergraduate degree," he says.
McAvoy was a dual major in voice and musical arts at the Eastman School of Music, with a heavy schedule that left her unable to take some courses that interested her.
"I've talked to friends that go to other universities, and they're astonished that such a program even exists."
"There's an advanced poetry seminar I've wanted to take for five years on the River Campus but couldn't because it conflicted with my opera rehearsal schedule," she says.
Her program is called German Language and Translation.
C. Mike Lindsey '09 (T5) created a major called Integrative Neurobiology, and a Take Five program titled Understanding Bilingual Representation. He cofounded an urban agriculture startup, NexLoop, in 2016. His brother, Nate Lindsey '10 (T5), created an interdepartmental major at the University called Alternative Energy and Sustainable Engineering before completing a Take Five program titled Western Literature.
"When I started at Rochester, I quickly ramped up in engineering and optics, then research took over my sophomore year," says Nate Lindsey, a doctoral student in earth and planetary sciences at the University of California-Berkeley. "By my third year, I realized I hadn't read a novel in a year."
He designed a set of courses from the English Department "to steep my brain" in the history of artistic and intellectual thought in the 19th and 20th centuries.
"I learned to form arguments in writing," he says.
After enrolling at the Eastman School of Music in 2013 as a piano performance major, Naoki Toyomura '17, '18E (T5) took an intro economics class on the River Campus "out of pure curiosity," and then created a Take Five program called Japanese Language and Culture. Toyomura, Eastman's 2017-18 Students' Association president, has since founded Music Admit, a business that helps students find the right music schools and teachers.
"I'm very glad I picked Rochester, because these opportunities don't exist at other institutions," he says.
Nisha Modi '18 (T5) majored in neuroscience and is currently in a Take Five program called The Rights of Muslim Women in Society.
"This year has given me more freedom in terms of understanding where my passions lie," Modi says. "I've talked to friends that go to other universities, and they're astonished that such a program even exists."
Janet Sorrells realized before her junior year that there were many topics she was interested in that wouldn't fit into her hectic schedule as a biomedical engineering major with minors in optics, electrical and computer engineering, and health policy.
Sorrells's program is called Chinese Language and Culture.
"I choose that because I like to be challenged, and it was something new and completely unfamiliar to me," she says. "And because Chinese is the most commonly spoken native language on earth."
This summer, Sorrells will be working as a youth camp counselor in Shanghai, China, before heading to graduate school in the fall.
"The beauty of the Take Five program is that I'm learning for the sake of learning," she says.
Meet our newest Take 5 class
Brenna Allen 19′
Canandaigua, NY
Interpreting Historical and Contemporary Media through a Feminist Lens
Samantha Bahr 19′
West Henrietta, NY
Through the Lens: Capturing Dance
Jack Battaglia '18
Davie, FL
Spanish and Latin American Studies
Benjamin Bird 19′
Waterloo, IA
Agriculture's Impact on Ecosystems, Climate Change, and Culture
Stephen Burgay '20
Syracuse, NY
Russian Culture: Imported or Native?
Yixin Cao '19
Shanghai, China
Buddhism and Its Influence on East Asian Modern Society
Emily Carter '19
Tarrytown, NY
Humans and the Environment: Do We Matter?
Tyler Cervini '19
Monroe, CT
Investigating the historical context of the political landscape of the United States of America
Anne Cheng '19
Bellevue, WA
Engagement of Consumerism with Contemporary Art
Aleksander Dombrowski '19
Honeoye Falls, NY
Philosophical Implications of the Mind and Brain
Damani Eubanks '19
Mitchellville, MD
The History and Culture of the Human Aspect of Environmentalism in Latin America
Yixuan Gao '19
Rochester, NY
Understanding East Asian Culture from Different Perspectives
Justin Gudell '19
Rochester, NY
Discrimination in America
Jasmine Han '20
Bellevue, WA
Don't Judge Me Because I'm Different: Roots and Effects of Racism towards African Americans
Naomi Hollo '20
Cheltenham, PA
The Impact of Women of all Social Classes on Furthering the Instability of the War of the Roses and their role in the Stability of the Tudor Monarchies
Andre Jeyarajan '19
Toronto, Ontario
From GIS Systems to Green Industry: An Interdisciplinary Analysis of Climate Change Patterns, Challenges and Opportunities
Unni Kurumbail '18
East Lyme, CT
What fundamental forces shape our political and social institutions?
Jina Lee '19
Suncheon, Jeollanamdo, S. Korea
Historical Construction of Womanhood and Femininity in the Western Culture
Ariel Lighty '19
Port Orchard, WA
Logic, Language, Meaning, and the Mind
Tong Liu '19
Shenyang, Liaoning, China
An Undertaking with the Western Mind: To Study the History of Ideas
Yumeng Liu '19
Chengdu, Sichuan, China
Performing Arts
Zaira Lujan '19
El Paso, TX
Using Art and Marxism to Explore the Post-Revolution Mexican Identity
Monica Masterson '19
Freehold, NJ
World War I Through Art and Literature
Ciara McGillivray '19
Groton, MA
What is 'American:?' How Marginalized Identities Contribute to American Identity
Cameron Morgan '19
Medina, NY
Disability, Stigma, and Identity
Megan Murante '19
Rochester, NY
A Comparison of Italian and American Cultures
Fnu Naqing '18
Rochester, NY
Exploring Japanese Anime
Julia Rosenbaum '19
Potomac, MD
Riding the Fourth Wave: A Study in Modern Feminist Theory
Caroline Samuels '19
Baton Rouge, LA
German: Understanding a Society through Language and Culture
Dayvi Sandoval '19
Bronx, NY
The Body as Voice: Identity Expression Through the Arts
Marin Takikawa '19
Flushing, NY
The Francophone Perspective on Immigration in France
Hongjue Wang '19
Jinan, Shandong, China
Music Composition in the Modern Tradition
Jun Yuminaga '19
Bayside, NY
The effects of Ethics on Economic Decision-making
Sue Zhang '19
Raleigh, NC
Activism Through Art by Understanding Perspectives Surrounding DACA and Undocumented Immigrants
Category: Student Life