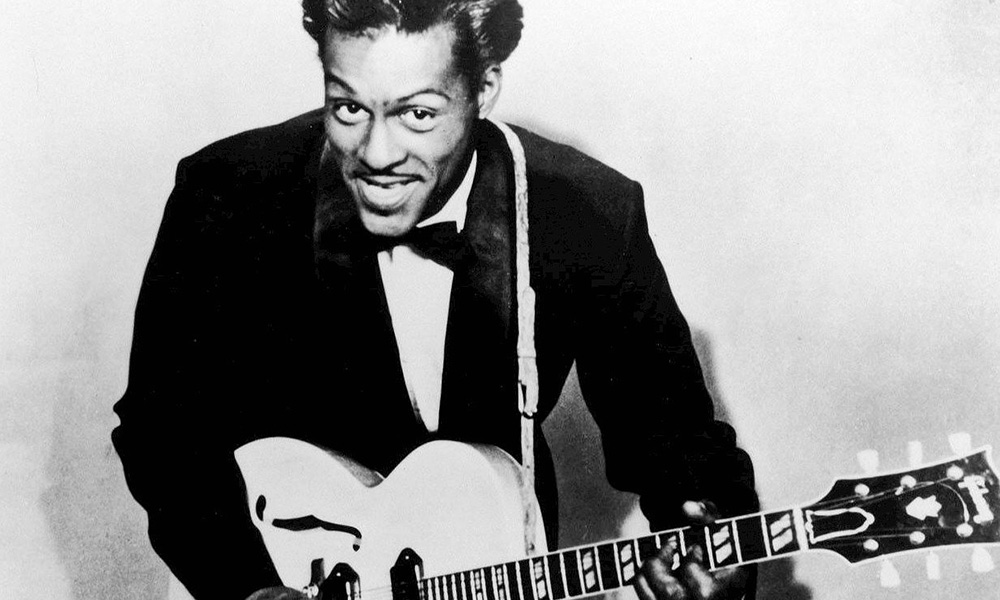 Rock 'n roll Legend Chuck Berry died on March 18 at the age of 90. John Covach, rock historian and director of the Institute for Popular Music at the University of Rochester, writes an op-ed remembrance article for Macleans, on what made Chuck Berry iconic in a era of song stylists, covers, and lyric sanitization.
One important but perhaps sometimes overlooked key to Berry's success and influence was his ability to make records that nobody else could copy. An artist could, of course, cover one of Berry's songs—but his unique qualities made it nearly impossible to eclipse the Berry original.
Covach looks at Berry's distinct style and song writing talents.
While often cited for his performance style—the wry singing smile and the sensational duckwalk guitar solos—Berry's projecting a distinctive image as a performer was within the standard practice for song stylists of his time. Berry certainly created a distinctive and now legendary singing persona, strikingly individual but also playfully rebellious. By contrast with the typical song stylist, however, Berry wrote his own music.
Read the full story in Macleans >>
Category: Voices & Opinion