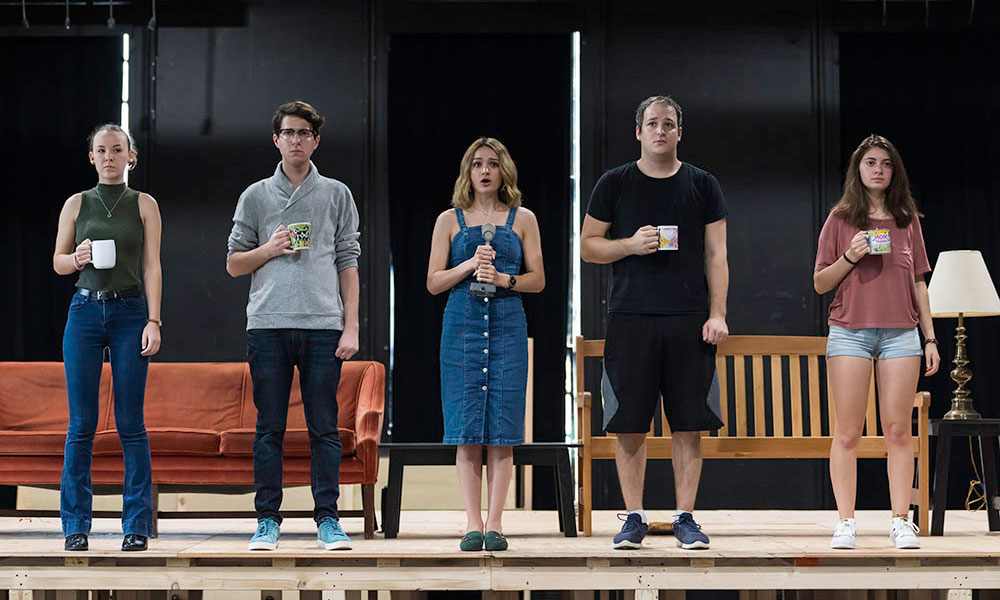 The International Theater Program opens up its 30th anniversary season with the The Grown-Up on Thursday, October 3.  Written by Pulitzer Prize-nominated playwright Jordan Harrison, the production is described as a fairy-tale for grown-ups. The comedy drama takes the audience on a time-traveling ride with a series of narrative vignettes about the elusive quality of time and the power of imagination. Directed by visiting guest artist Kate Eminger, the show runs through October 12.
Tickets are available online and at the Common Market at Wilson Commons, or one hour before performances at the Todd Theater box office. The cost is $15 for the general public. $12 for seniors (65+) and for University faculty, staff, and alumni; and $8 for students.
Visit the International Theatre Program for a complete schedule for The Grown-Up and the entire 30th anniversary season.
Category: In Photos