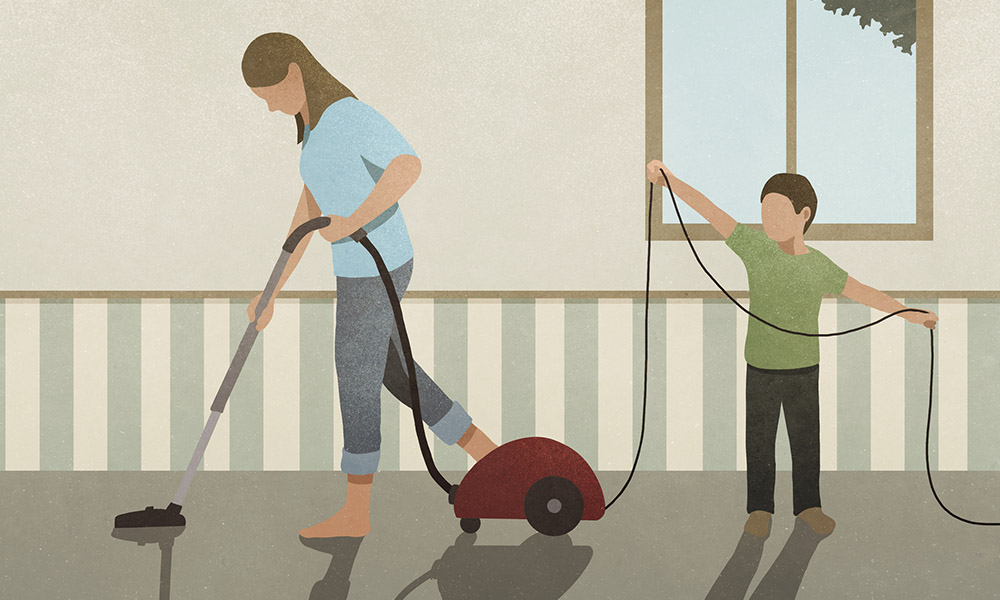 Kevin Sapere, a PhD student in the Department of History at the University of Rochester, says now may be the time to introduce universal wages in the United States.
In an essay in the Washington Post's Made by History section, Sapere argues that while the pandemic has rendered housework more visible, it still has not become more valued. "Without monetary compensation, we won't adequately recognize how housework underpins the economy," he writes.
Moreover, after a year of sheltering in place and social distancing, with all its consequences, including "overworked and overwhelmed mothers and women at their breaking point," the demand for this type of universal wage "seems all the more relevant." 
The idea of a universal wage dates at least to the late 19th century, when feminists began advocating recognition and compensation for housework, based on its economic importance. Tracing the history of the Wages for Housework campaign, a small international movement based on the notion that housework was "not just economically important but central to the functioning of capitalism," Sapere contends that now, with lives upended by the pandemic, the moment might be right "to refuse a return to 'normal.'"
Sapere is a student in American Health Politics and Policies, a class taught by Mical Raz, the Charles E. and Dale L. Phelps Professor in Public Policy and Health, who is an associate professor of history at Rochester and a doctor at the University's Strong Memorial Hospital.
Category: Voices & Opinion