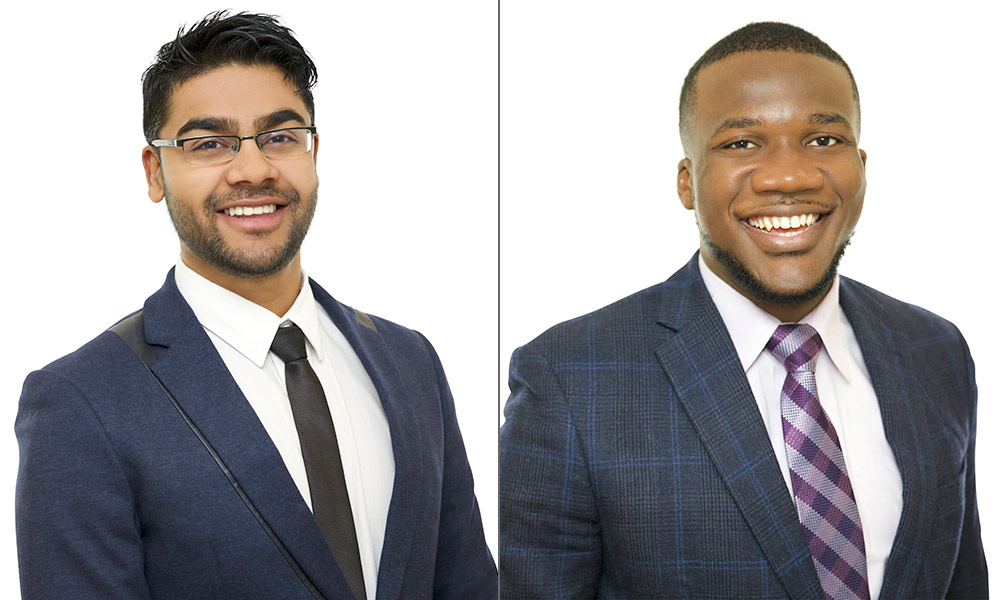 One University of Rochester graduate and one senior are among the 145 Schwarzman Scholars selected this year from a global applicant pool. Suman Kumar '19, who is from Lalitpur, Nepal, and majored in mechanical engineering, and Junior Beauclaire Mbanya '20, a chemical engineering major from Douala, Cameroon, will begin a multidisciplinary one-year master's degree next August at Schwarzman College, located at China's prestigious Tsinghua University in Beijing, as part of the program.
The Schwarzman Scholars program drew more than 4,700 candidates from around the world, and about 400 were interviewed by panels comprised of top-level executives in business, education, government, and the non-profit sector. Two other Rochester students, John Cole '19 (T5 '20) of Elyria, Ohio, and Xiangyiqing (Edith) Shen '20, of Shenzhen, China, reached the semifinal stage in this year's competition.
Established in 2016 by philanthropist Stephen Schwarzman, the scholarship is intended to prepare a new generation of leaders for a 21st-century global landscape in which China plays a pivotal role. The program, delivered in English, provides recipients an immersive experience in China within an international community of thinkers and leaders in business, politics, and society. Scholars pursue a master's degree in global affairs with a core curriculum of courses in public policy, economics, business, and international studies that focus on China, critical issues in global affairs, and leadership. International students also study Chinese language. Classroom-based study is enriched by internships, personalized mentorship, high-profile speakers, field-based seminars, and travel to different regions of China.
As a senior, Kumar received the Presidential Award for Community Service, and over the course of his four years at Rochester, attended numerous international development conferences, including a United Nations conference on trade and development in Kenya. He was also one of 16 young leaders chosen to attend and speak at the 2017 European Development Days conference in Brussels, Belgium. He also helped rebuild two schools in Nepal that were destroyed by an earthquake, using earthquake-resistant technology.
Kumar is currently CEO and chief engineer of the Diyalo Foundation, a non-profit organization that serves communities in rural Nepal through education, renewable energy access, and sustainable agriculture.
He says "the opportunity to spend a year in China with some of the best and brightest people from around the world will equip me to do any type of role that requires leadership."
A Schwarzman semifinalist last year, Kumar adds, "Nepal is one of China's neighboring countries, and I hope (my selection) will encourage more Nepali students and professionals to apply and pursue competitive and important scholarships like Schwarzman."
Mbanya is the first Rochester student chosen to be a Schwarzman Scholar as an undergraduate. An alumnus of the African Leadership Academy in South Africa, and a 2018 Xerox Research Scholar at Rochester, he says it is "humbling" to be selected, and a major step toward his goal of becoming an energy consultant to African governments and private institutions on how to leverage sustainable energy technologies to promote economic development.
Mbanya was awarded a Davis Projects for Peace grant last spring to pursue a program he designed to promote restorative justice education in Yaoundé, Cameroon, working with internally displaced women as well as imprisoned violent offenders. A participant in multiple youth education initiatives, he was a student leader at the 2017 Teach for All Global Conference held in Bogota, Colombia, and is co-founder and project coordinator for CareforSeven in Lagos, Nigeria, which trains pre-college students in business skills and renewable energy design projects. He hopes to use the upcoming year in China to develop a deeper understanding of the elements of China's economic success—particularly those pertaining to infrastructure—and how he might apply them to Cameroon and Africa at large.
The selections of Kumar and Mbanya give Rochester four Schwarzman Scholars since the program's inception in 2016. Jintian (Jay) Li '12 was part of the inaugural class in 2016, and Beixi Li '19M (MPH), who was chosen in 2018, is currently completing her Schwarzman Scholarship Program year.
---
Read more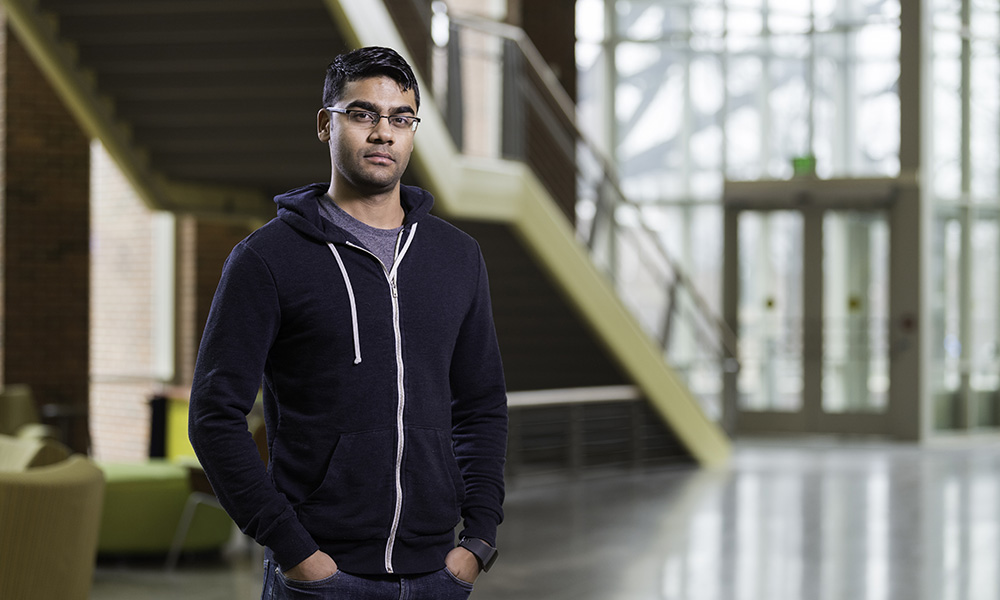 Engineering an international career path
Suman Kumar '19 has met Nobel laureates, rebuilt two schools destroyed by an earthquake, and still managed to complete his mechanical engineering degree.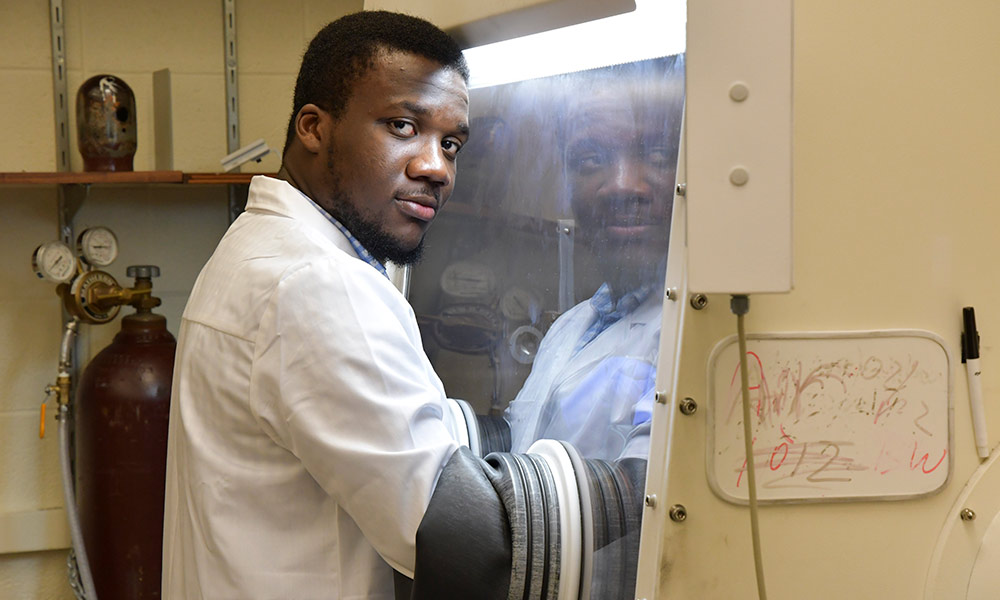 Hajim spotlight on Junior Beauclaire Mbanya
Through his Rochester research on liquid metal batteries, Junior Beauclaire Mbanya '20 and the nonprofit he co-founded are training teens in electricity deprived areas in Nigeria to build a solar charger.
Category: Campus Life