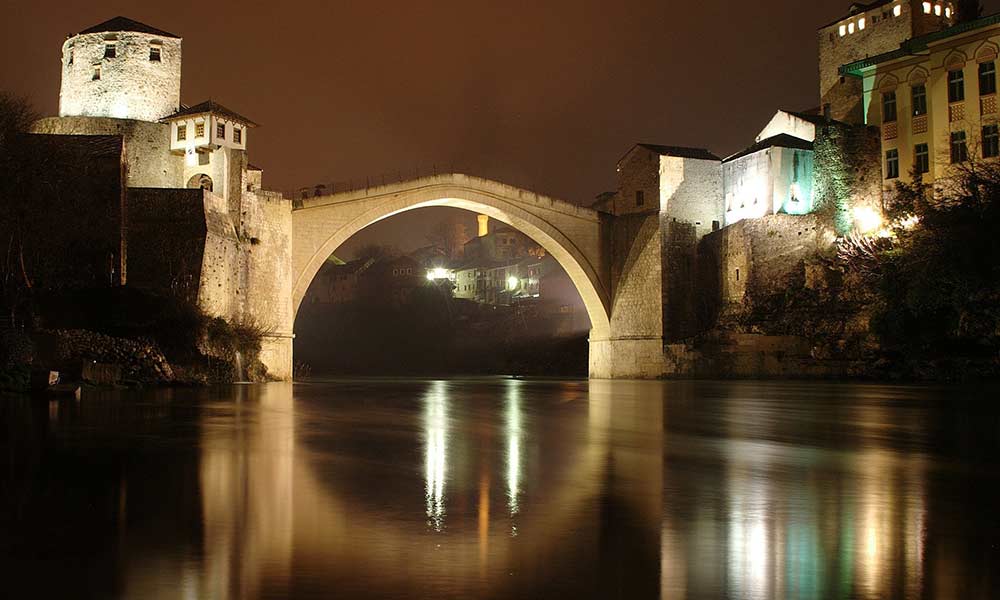 What do the Great Barrier Reef, the mountain railways of India, and the historic center of Kraków, Poland, have in common? They've all been deemed World Heritage sites by UNESCO, the United Nations Educational, Scientific and Cultural Organization. More than 1,000 locations around the globe—alphabetically speaking, from Afghanistan to Zimbabwe—have been so named since the UNESCO's 1972 Convention Concerning the Protection of the World Cultural and Natural Heritage. The designation serves to encourage the sites' preservation as places "of outstanding value to humanity."
Now Peter Christensen, an associate professor of art history at the University of Rochester, has a role in the selection process. He's a newly minted juror for the International Council on Monuments and Sites (ICOMOS), one of the three non-governmental or intergovernmental organizations that advise UNESCO in its deliberations. Trained as an architect and a scholar, Christensen worked as a curator at the Museum of Modern Art before earning a PhD in the history and theory of architecture at Harvard.
Here, he discusses his new responsibilities and changing ideas about cultural heritage.
---
What do ICOMOS jurors do?
I just got notice of this responsibility a few weeks ago. I've received files to review and write a report on. I can't describe specifically what I am reviewing, but I can say that the content is fascinating. What one sees in the review process is nominations that come from governments and the ways in which different countries frame and present their own ideas of what cultural heritage means. It is very much a lesson in national self-representation.
What happens when a place is named a UNESCO World Heritage site?
UNESCO provides a certain amount of financing to maintain the site—that's the biggest tangible thing. And it's an honor. The designation of World Heritage sites is a competitive system, and I think that the intangible value is what's most important. It's a way of conferring a kind of international status on sites, and it brings a pressure on nations to be good custodians, especially in the face of crises, such as wars.
How does your work as a juror connect with your research and teaching?
I wrote my first book on the Ottoman railway network. There are buildings associated with it, but it's not a single site—it's a network of sites, and it's a form of infrastructure. More and more, bridges, roads, tunnels, and other things of that nature are becoming a focus of preservation.
In my research, I use architectural biometrics, including 3D-scanning with facial-recognition software, to map structures. Increasingly, 3D-scanning is understood as the future of heritage. Photographs are great, but they don't give you precise data. In October, Shuri Castle—a 500-year-old wooden structure that is a UNESCO World Heritage site in Okinawa, Japan—burned in a fire. A 3D point cloud file of the building would make restoration a lot easier, as it will be for Notre Dame, thanks to documentary scanning that was done before its fire last spring.
What factors might be considered by when a piece of infrastructure is selected as something to protect?
Artistry, beauty—those kinds of elusive terms that we try to define as art historians are of course still very important, but I think there's also the social and political importance. One wonderful UNESCO heritage site is the Ottoman Bridge in the city of Mostar, in Bosnia and Herzegovina. It's a very artful bridge, but it's also a bridge that allowed two very different regions of the Ottoman Empire to connect. It was a monument that came under attack in the 1990s, during the Bosnian War. It has both artistic merit and a social and political role.
Are there other ways that ideas of cultural heritage are changing?
One of the most interesting ways, for a lot of art historians, is the increasing reckoning with works created in the 20th century. Even 40 years ago, very little work that was done in the 20th century would have been considered important enough to be seen as part of the world's cultural heritage. But history marches on, and now we realize that structures from as recently as the 1970s and '80s are important works and need attention, too. World Heritage status doesn't exist in an ancient or medieval or Renaissance bubble—this is very much about coming up to the recent past.
Category: Society & Culture