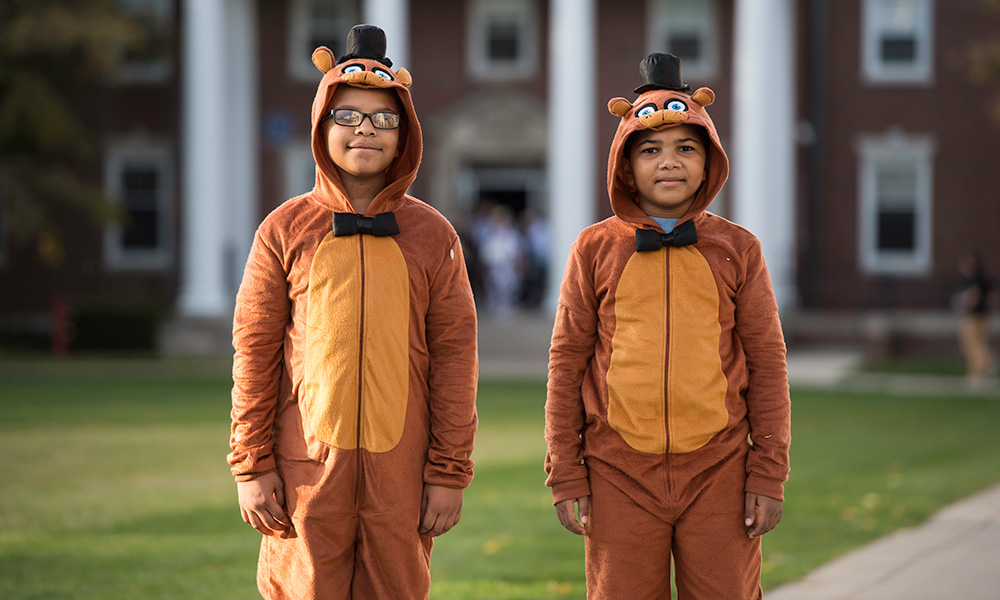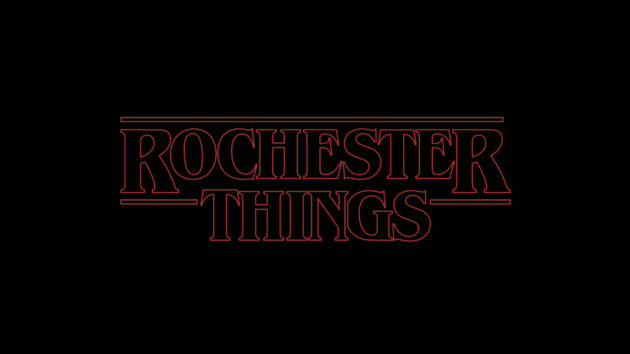 The University's fraternity and sorority communities hosted elementary school students from the Rochester City School District for the seventh annual Greek or Treat event last Friday.
About 140 kids visited the River Campus to take part in Halloween-themed events ranging from a doughnut-on-a-string contest to a haunted house and obstacle course.
The students came from Schools 2, 4, and 34, and are part of the Quad A For Kids program, which offers safe events outside normal school hours for kids in Rochester city schools.
"We're so thankful that Quad A For Kids continues to support this program and provide a fun way for us to connect with the community," says John DiSarro, the University's director of fraternity and sorority affairs. "This year, we had more children than ever, and our students had a great time dressing up and spending time with them."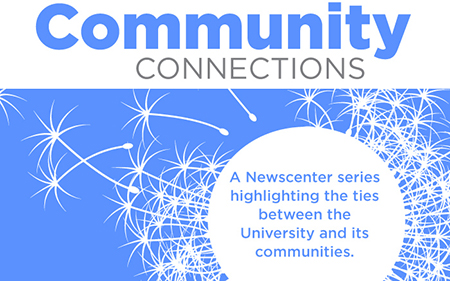 Category: In Photos