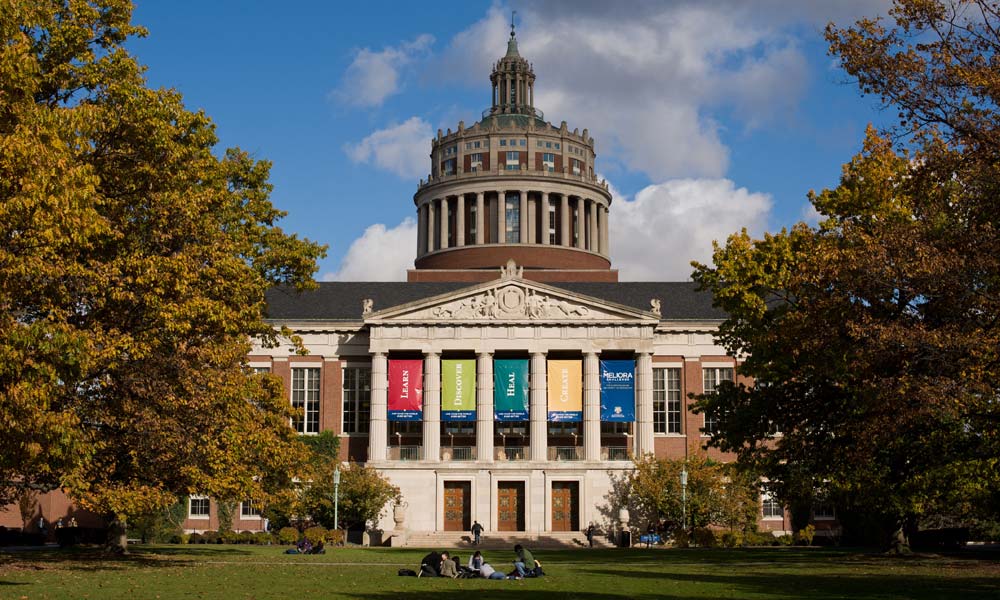 The University of Rochester Libraries have become one of the newest members of HathiTrust, a worldwide partnership of more than one hundred major research institutions and libraries working to preserve and provide access to the cultural record in digital form. The University's membership offers students, faculty, and staff access to nearly five million books in the public domain.
"HathiTrust demonstrates the depth and richness of collections that result from the combined resources of many institutions," said Mary Ann Mavrinac, vice provost and Andrew H. and Janet Dayton Neilly Dean of River Campus Libraries. "We are delighted to give our patrons access to this digital collection and to join this groundbreaking, collaborative effort."
Launched in 2008, HathiTrust partners have contributed over 13 million volumes to its digital library. More than 4.8 million volumes are in the public domain and are available for users to browse, view, and download at no charge. The University community can access materials through the HathiTrust website or through the "Articles and Books" tool on the River Campus Libraries homepage.
"I'm pleased to welcome the University of Rochester to the HathiTrust membership," said Mike Furlough, executive director of the HathiTrust Digital Library. "Our partnership focuses on improving access to the cultural record today, and ensuring access long into the future. We look forward to working with the University to help it serve its faculty and students."
As a trusted repository, HathiTrust guarantees the long-term preservation of the materials it holds, providing the expert curation and access long associated with research libraries. It is funded and governed by its members.
The University of Rochester Libraries – which include the River Campus Libraries, the Sibley Music Library, the Edward G. Miner Library, and the Charlotte Allen Whitney Library and Teacher Resource Center – rank among the top academic research libraries in the United States and Canada. Collectively, they hold more than 3.5 million volumes and extensive collections of online databases, electronic journals, rare books, and musical scores. For additional information, please visit http://www.rochester.edu/libraries/.
Category: University News