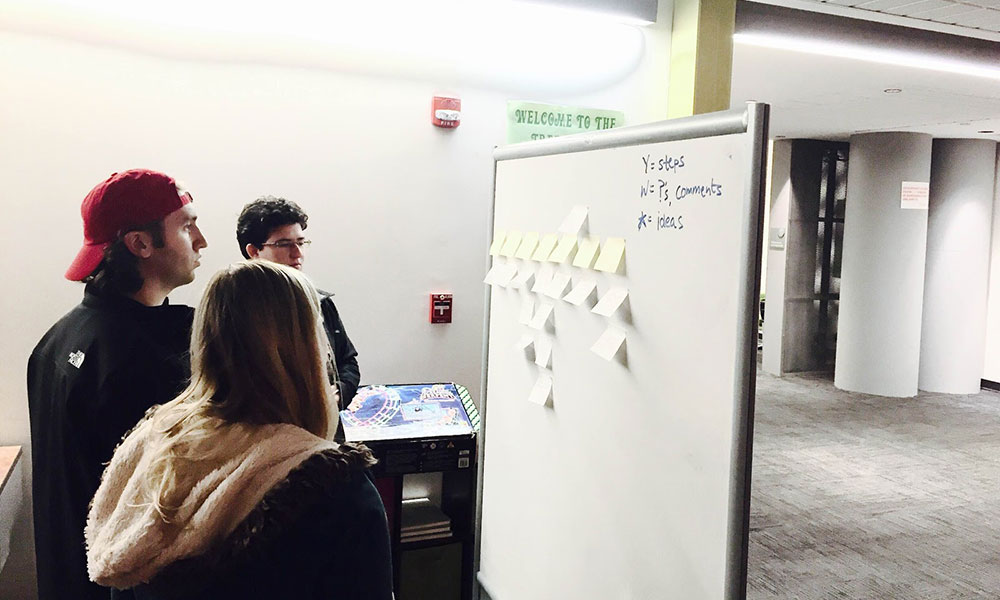 What: A startup company run by four University of Rochester seniors has reached the final 32 of Student Startup Madness, a national collegiate competition for digital media startups. More than 100 teams applied.
The company is called "thinc." and features a website that displays the front pages of college newspapers across the country. Students from Cornell, Harvard, Michigan State, Purdue and Syracuse are among those also represented in the final 32.
Team members: Julia Cowan, Rachel Elwell, Greg Perlman, and Jessica Sheng.
thinc. features: The website will display front pages from college newspapers across the country, using PDF images of actual front pages of campus newspapers. The user will be able to filter the display based on the topics of articles; and each trending topic will feature links to relevant news from the Internet.
The mission: The goal of thinc. is to bring these separate campuses together in a way that allows students to easily see what is going on at other schools and how campus newspaper handle national news stories such as the Ferguson, Missouri protests.
What's next: The 32 semifinalists in Student Startup Madness will be cut to the "Entrepreneurial 8" by the end of January. Those eight will travel to the South By Southwest incubator in Austin, Texas in March, where they will pitch their businesses to well-known investors and entrepreneurs.
Learn more about all the Rochester teams who competed in this year's Student Startup Madness. 
To set up interviews or photo opportunities with members of thinc., please contact Student Life Press Officer Jim Mandelaro.
Category: Student Life