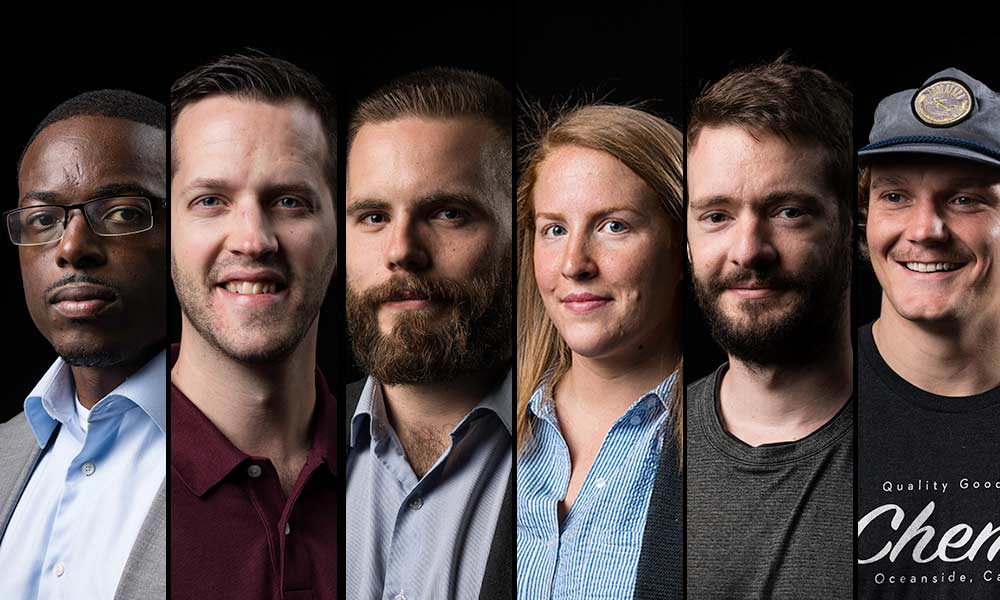 When Jacob DeGuire '20 began studying at the University of Rochester in 2016, he was excited about the new chapter in his life. But after four years in the Marines, the double degree student in the College (psychology) and the Eastman School of Music (trumpet performance) knew little about how to access the military benefits he had earned.
"My Veterans Affairs representative at the Eastman School of Music [Tina Berds] was so accommodating and available through email, phone call, or drop in," he says. "And the folks in the College's veterans' office have always been there to answer any questions I have. I hope to be at the School of Nursing next year, and I feel confident that my veterans resource office will help navigate any new waters I end up crossing."
Helping military veterans transition to higher education is a particular strength of the University, which is 10th on the 2019–20 US News & World Report rankings of "Best Colleges for Veterans." up three spots from last year.
The University serves those who have served in uniform in many ways:
The Yellow Ribbon Program provides financial support for post-9/11 veterans. Tuition and mandatory fees are covered in full, and veterans can transfer their entitlement to dependents.
The Veteran and Military Family Services office is a resource for veteran students across the University, with staff counseling students on how best to use their educational benefits.
The Veterans Alliance support network helps active military and veteran students, staff, faculty, alumni, and their families succeed in higher education and hosts social events throughout the year.
A Veterans Day Run is held each year from Fauver Stadium to the Vietnam Veterans Memorial of Greater Rochester in Highland Park. Members of the University's NROTC Battalion participate, and after the race, runners tour the memorial and meet with local veterans before returning to campus. This year's run was held November 8.
An annual ceremony features the pinning of "Rocky Vet" pins on University staff, faculty, and students who are veterans. This year's ceremony is on Veterans Day, November 11, at 8 a.m. in Flaum Atrium at the Medical Center."
"From my very first experiences as an undergraduate in the NROTC program, Rochester has demonstrated its commitment to those who will serve, are serving, or have served our nation," says Scott Clyde '03, executive director of College enrollment, chair of the Veterans Alliance committee, and a Marine veteran. "Throughout my time as an employee, we have improved our level of commitment to serve those who have served us."
In honor of Veterans Day, here are profiles of some of the military veterans who are now students at the University. 
(University of Rochester photos / J. Adam Fenster)
---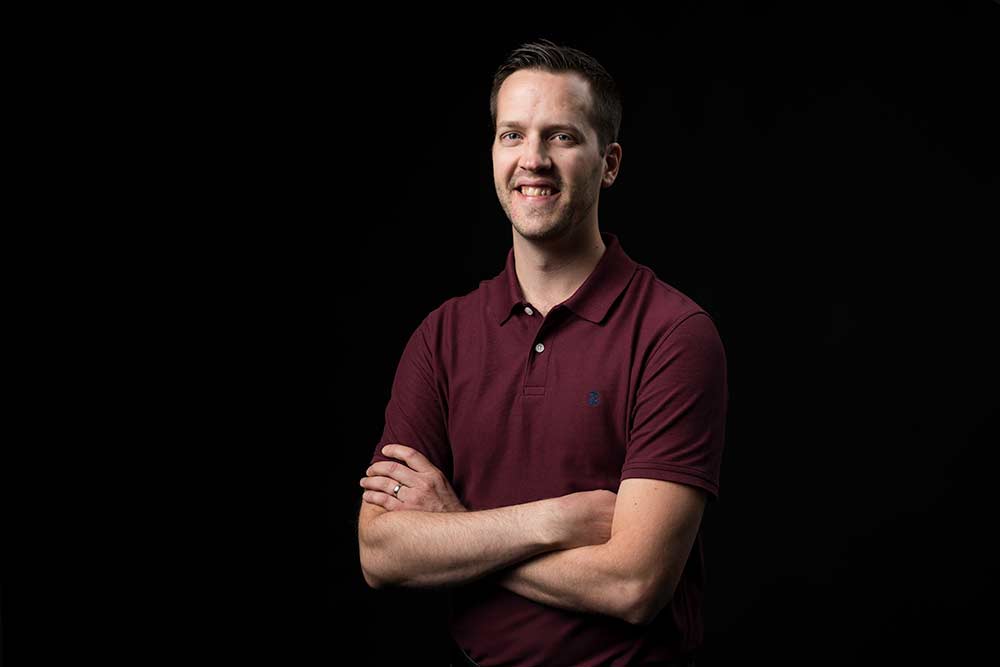 Sam Miller
Air Force
PhD candidate in mechanical engineering
Sam Miller joined the Air Force because he wanted to fly and work as an engineer. He came to the University of Rochester to become part of its fusion physics and energy science community.
The Pennsylvania native is pursuing his doctorate in mechanical engineering, carrying out his research on fluid dynamics and instabilities at the Laboratory for Laser Energetics. He has been at the University since 2015 and hopes to complete his PhD next year.
Miller served in the Air Force ROTC program at Embry-Riddle Aeronautical University in Daytona Beach, Florida, earning a degree in aerospace engineering. In 2010, he began a five-year stint at Wright-Patterson Air Force Base in Dayton, Ohio, rising to the rank of captain while also completing a master's degree in aerospace engineering at the University of Dayton.
Miller's first assignment in the Air Force was as an intel analyst at the National Air and Space Intelligence Center, but it was a follow-up assignment as a research engineer doing computational fluid dynamics that made him yearn to return to school.
"I just loved programming and the science aspect of it, and I loved the research environment," he says. "I found the fusion research program at the LLE fascinating, but initially thought that as an aerospace engineer, I'd have to switch to a physics degree to enter. The inclusion of the mechanical engineering program at the LLE is part of why I came here."
Miller, 32, lives in the Rochester suburb of Penfield with his wife and three young children. His hopes to remain at the laser lab as a researcher after he completes his degree.
"I really love it here," he says.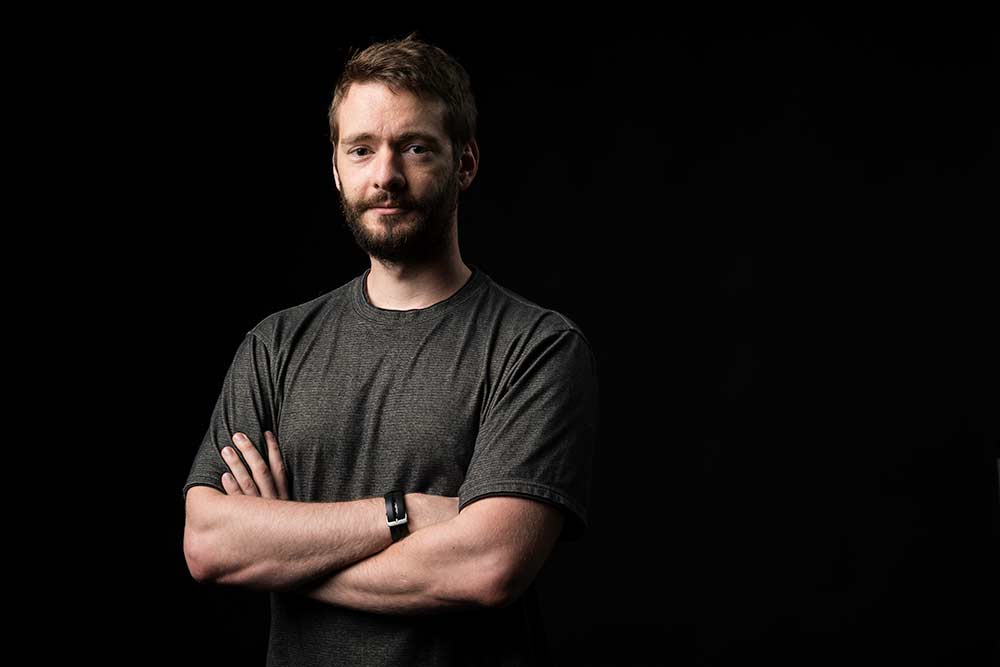 Mike Pawlicki '21
Navy
Undergraduate studying computer science
Rochester native Mike Pawlicki served in the Navy from 2006 to 2013 after high school—first as a gunners mate, then a Navy SEAL. "I wanted to be part of events instead of just watching them," he says. "Doing things instead of talking about them."
He worked coast to coast on a SEAL Delivery Vehicle Team his final two years and says they were "some of the best and worst times" of his life. "I met my wife, made friends with people I still keep in touch with, and saw very close friends die."
After leaving the military, he served as the University's data center manager before enrolling full time as a computer science major "with a healthy dose of philosophy thrown in." He'd like to start a company developing AI (artificial intelligence).
Pawlicki and his wife, Stephanie, have a 1-year-old daughter. At 32, he's older than most of his classmates but says he learns from them every day. "It's an incredibly diverse campus with people who have experience I would never otherwise have access to," says Pawlicki, whose father, Ted, is an associate professor in the Department of Computer Science.
He says people often ask what's the most important part of a military uniform. He believes you can tell a lot about someone by how they answer.
"Some point to their rank insignia, and the ones you want to follow are those who talk about the responsibility it carries, rather than the authority it lends," he says. "Some point to awards won, and the ones you would want at your side describe them as something to prove, rather than evidence of something proven. The best answer I've heard is that the most important part of any uniform is the last name sewn on it: That nothing else on a uniform was worth more respect than the name on it could carry."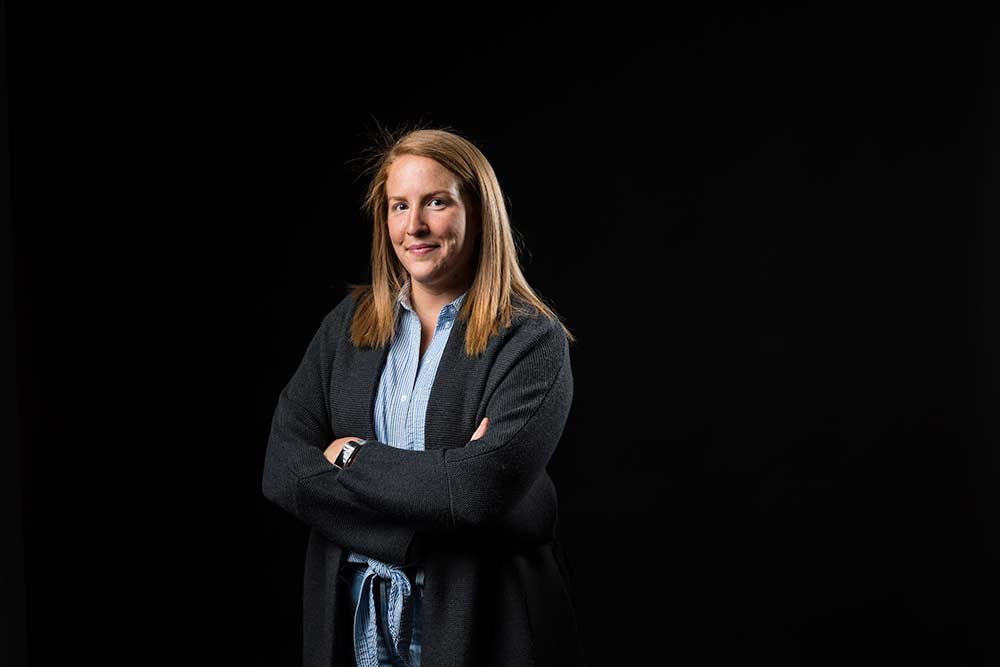 Meg Van Houten '20N
Coast Guard
Enrolled in School of Nursing's Accelerated Bachelor's Program
Van Houten was considering a career in nursing even before she graduated with a bachelor's degree in health science from SUNY Brockport. She felt a stint in the military would teach her leadership skills and help her learn how to respond in high stress situations. She loves being on the water and joined the Coast Guard in June 2014—a week after graduating from Brockport.
She became serious about becoming a nurse when she was stationed in San Francisco—the only woman in her unit serving as a boatswains mate. Her duties ranged from working on a ship that performed migrant and drug interdiction to completing search and rescue and tactics missions.
"It was unbelievable having the responsibility to search for boats and people lost or disabled in the water," she says. "I've towed sailboats that were 80 feet long with 30-plus people onboard in 30 knot winds, and I've pulled people with hypothermia who have been clinging to their sinking sailboat for hours."
But even that didn't feel like she was doing enough.
"I'll pull people onboard and immediately pass them off to paramedics to get medical care," she says. "I wanted to learn more about providing care myself."
Van Houten is in the Accelerated Bachelor's Program for Non-Nurses and expects to graduate next August with a bachelor of science in nursing (BSN) degree. She grew up in Lima, New York, near Rochester, and says the University has been "very special" to her family.
"Both of my brothers graduated from here, and my mother has been a nurse at Strong Memorial Hospital for three decades," she says. "It's an honor to be a student at the School of Nursing, where the first nurse practictioner program was founded."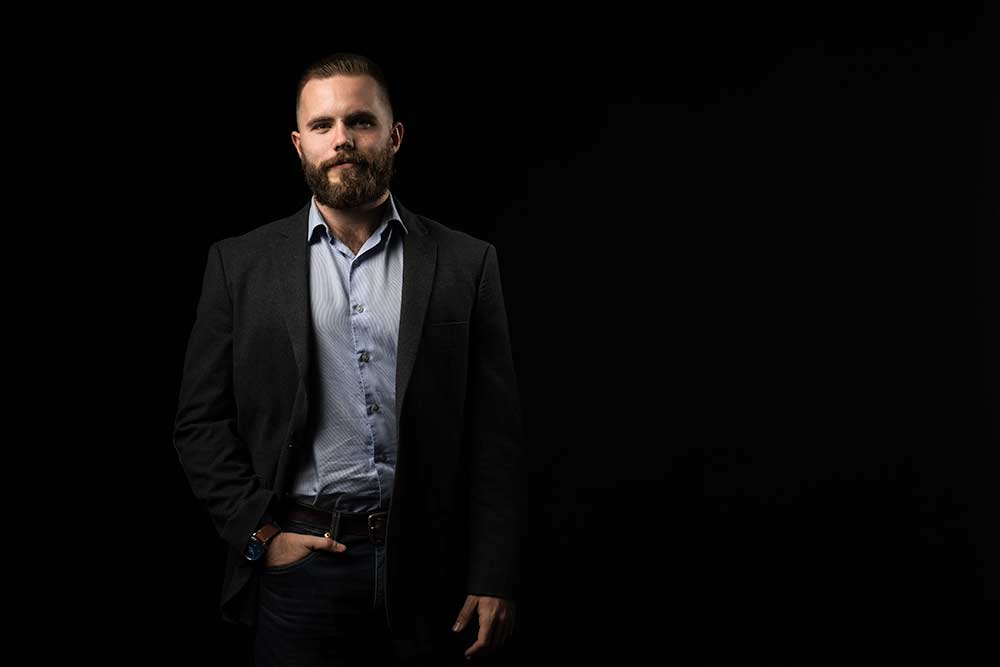 Jacob DeGuire '20
Marines
Undergraduate studying psychology
DeGuire didn't learn to play the trumpet until he was 12, but five years later he was in the Marines as a brass musician.
"I came from a lower income family and joined the Marines after high school (in South Lyon, Michigan) for character growth and opportunity," DeGuire says. "My sister had joined before me, and I liked how it shaped her."
After months of basic and combat training, he arrived at his permanent duty station: Marine Barracks, Washington, D.C., the oldest active post in the Marine Corps. Over four years, he completed four national installation tours and gave about 1,500 performances for citizens, public officials, foreign dignitaries—and even President Obama. He also performed the "Taps" bugle call for Marines laid to rest at Arlington National Cemetery.
Sharing the stage with elite musicians of the New York Philharmonic inspired DeGuire to continue pursuing music as a career, and he applied to the Eastman School of Music in 2016 as his military service was ending. "I jumped from one intense four-year commitment to the next," he says.
DeGuire also was passionate about human services and began a dual degree program at Eastman and the College in 2018. He eventually transferred solely into a psychology program and will graduate this December. He has applied for admission into the University's School of Nursing, but before that he'll cross another item off his bucket list: In February, he will set out to climb Mount Kilimanjaro in Tanzania and perform two weeks of medical volunteer work in Kenya, acting as a nutritional specialist.
"I'm excited to see all that awaits," he says.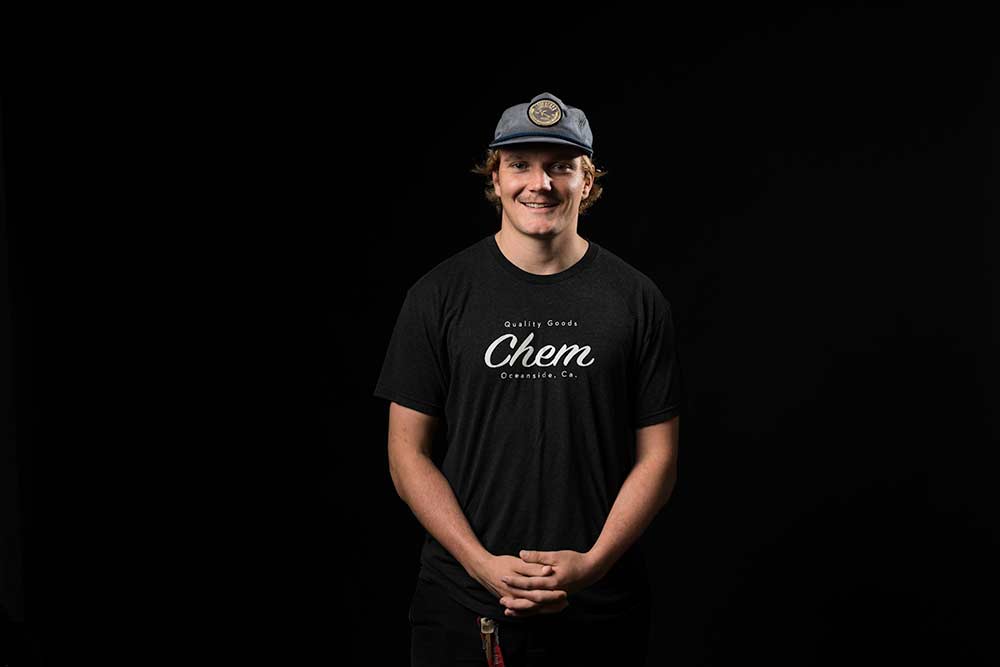 Simon Bristow '21
Marines
Undergraduate studying political science
When Bristow graduated from high school, "I didn't have the clearest path in front of me, but I knew I wanted to help people," he says. "So, I joined the Marines."
The Arlington, Virginia, native served from 2012 to 2017 in Camp Pendleton, California, working on helicopters and reaching the rank of corporal. College was always in the back of his mind, and after his military service ended, he spent two years at San Diego Mesa College.
"My mom has always pushed me to pursue an education," he says. "As I was nearing the end of my time at community college, she recommended I look into Rochester. I visited last March and liked it a lot more than any of the other schools I visited. And it's such a veteran friendly campus."
Now a political science major, he would like to become an attorney "fighting the good fight." He's enjoying his classes and appreciates the "nuanced and interesting small bits of knowledge imparted by professors."
Bristow says his military experience was "invaluable" in building confidence and character.
"The USMC imparted in me this overarching sense that if I work hard enough, I can accomplish anything," he says. "The Marine Corps is a piece of my identity that I cherish. It taught me so much about myself, and the people around me."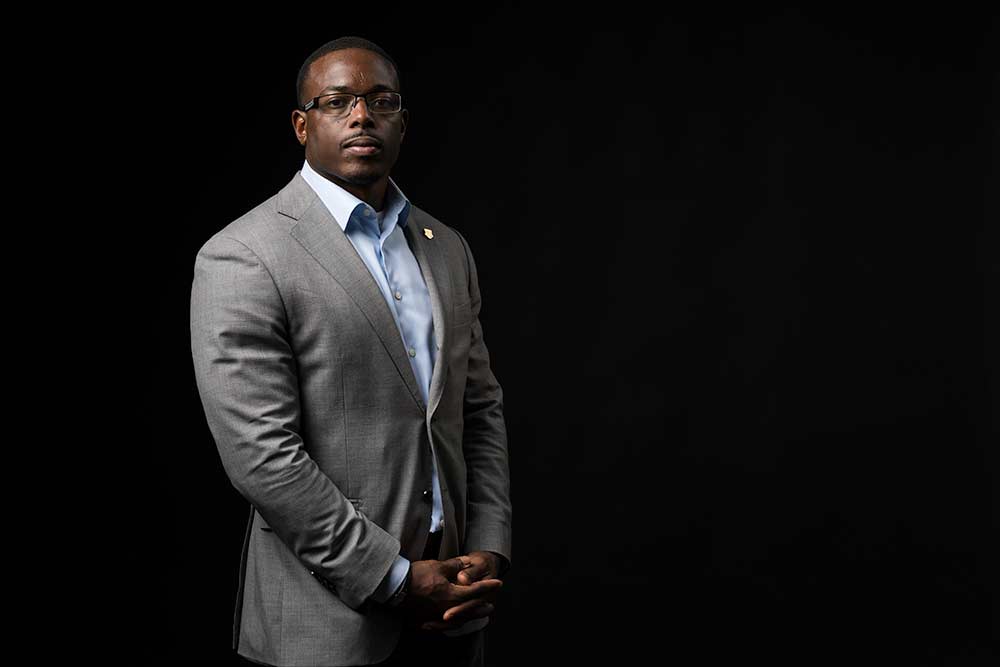 Mark Matthews '20S MBA
Army
Simon Business School student
Matthews wanted a business school that had a strong investment banking program and was veteran friendly.
He found both at the University of Rochester's Simon Business School.
"Simon was perfect for me," says the Detroit native, an Army reservist since 2014. "Everything I needed a business school to be, Simon has been that and more."
Matthews' family has a long history of military service, from his grandfathers (who each served in Vietnam) to uncles, cousins, and two older brothers who are both still active in the Army. "It's a familiar path for us—Navy, Army, and Air Force," he says.
While based in Orangeburg, South Carolina, he graduated from nearby Benedict College, while also reaching the rank of sergeant. He arrived at Simon Business School in June 2018 and is on target to receive his MBA in May.
Matthews has been involved in multiple student activities, including serving as COO of Simon's Venture Fund and co-manager of its Meliora Fund. He interned at Barclay's in New York City and will begin a full-time job there as an investment banking associate next summer. He's also a member of the Veterans Alliance, where he enjoys meeting fellow veterans and children of veterans.
"All of the programs offered make for an easier transition for veterans joining the University of Rochester community," he says.
Category: Campus Life, Uncategorized