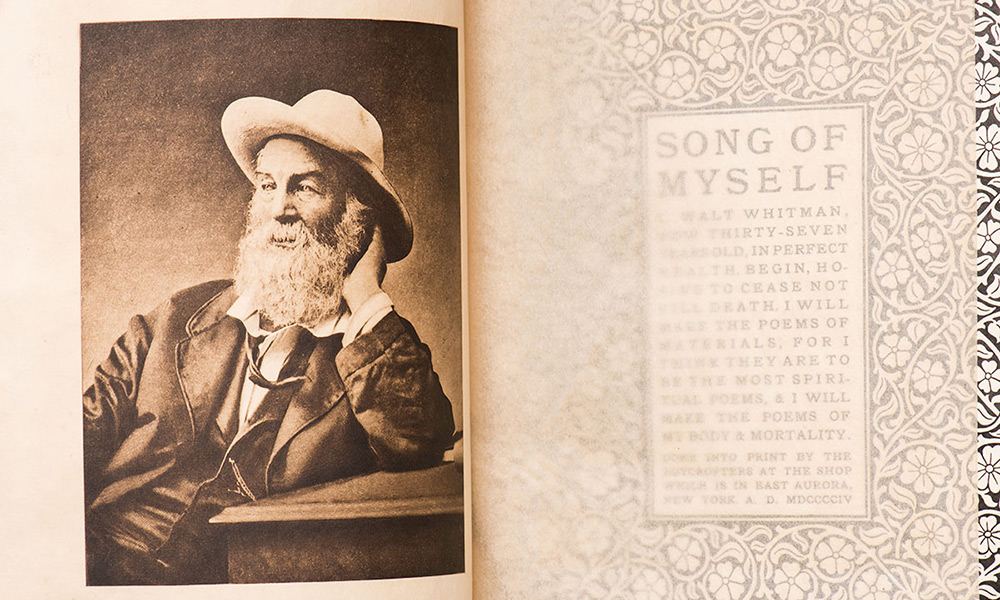 May 31 is the 200th anniversary of poet Walt Whitman's birth, an event that's being celebrated from his birthplace on Long Island to the Library of Congress to New York City, where it's International Whitman Week. Rochester has a few ties of its own to the poet who contained multitudes—Rare Books and Special Collections holds some notable editions of his work, and prominent Whitman scholar Ed Folsom '76 (PhD) has devoted his career to understanding Whitman's influence and to making his work available for the digital age.
Two years ago, on the 125th anniversary of Whitman's death, Folsom described Whitman's legacy and how the poet offered "a voice for the citizens of the country to aspire to."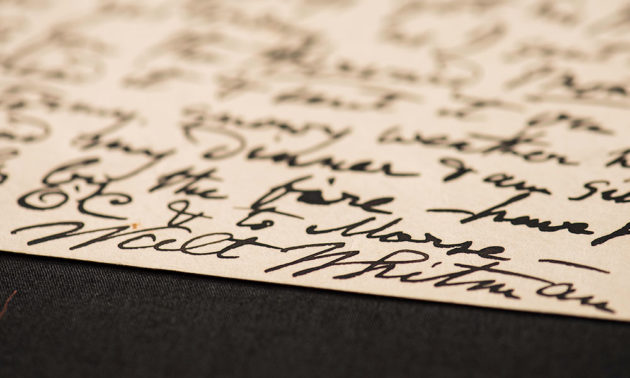 A century and a quarter after his death, poet Walt Whitman's voice still rings with urgency.
Category: The Arts