Mentors
During last May's Commencement ceremonies, the University recognized three faculty members for their contributions to the lives of their students and for their dedication to the profession of teaching.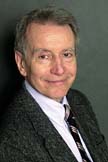 Holmes
Robert Holmes, professor of philosophy, was presented with the Edward Peck Curtis Award for Excellence in Undergraduate Teaching. A specialist on ethics and social and political philosophy as well as a renowned expert on issues of peace and nonviolence, Holmes has been a member of the faculty since 1962. The director of the philosophy department's undergraduate program, Holmes wins high marks from students for his dedication and enthusiasm.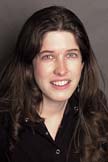 Holmes
Anne Merideth, assistant professor in the Department of Religion and Classics, received the G. Graydon and Jane W. Curtis Award for Excellence in Teaching for a Nontenured Member of the Faculty.
A member of the department since 1995, Merideth serves as a mentor to as many as one-third of her department's approximately 75 majors. Her students have gone on to receive some of the nation's most prestigious fellowships for graduate study.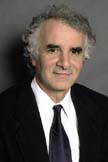 Holmes
William Thomson, professor of economics, received the University Award for Excellence in Graduate Teaching. A member of the economics department since 1983, he is internationally known as an expert on game theory, mechanism design, and the theory of equity. His 2001 book, A Guide for the Young Economist, has earned international acclaim as a resource for aspirants to the academic world of economics.

Maintained by University Public Relations
Please send your comments and suggestions to:
Rochester Review.