In Review
PRESEASON PICKS
Women Picked to Win UAA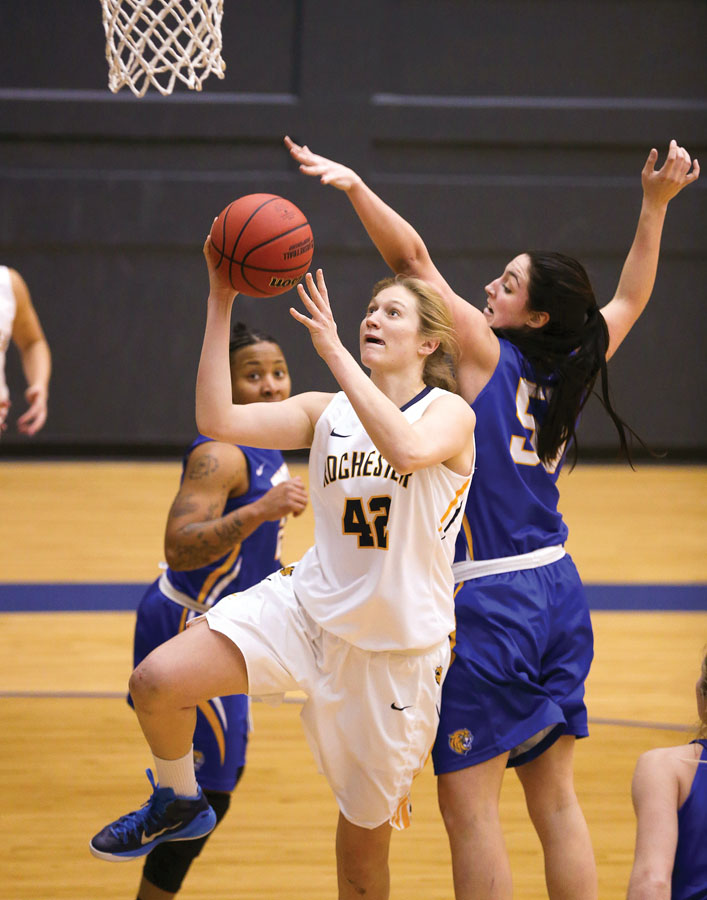 With four starters returning, the Rochester women's basketball team is the preseason favorite to win the University Athletic Association title this year.
The 2017–18 season, which begins in mid-November, marks the first time that the women have been picked to win the conference.
The preseason selections are based on votes cast by the league's head coaches.
The women finished 8–6 in the eight-team UAA last year, placing third behind champion Washington University and runner-up University of Chicago. Rochester was 18–9 overall, advancing to the second round of the NCAA Division III tournament.
On the men's side, the Yellowjackets are picked to finish fourth in the conference. Defending UAA champion Washington University is predicted to repeat.
The men were 10–4 in the league last year, second behind Washington, and 24–5 overall. The Yellowjackets advanced to the quarterfinals of the NCAAs before losing to top-ranked Whitman College.
---
Follow the Yellowjackets at Uofrathletics.com.