Features
'A School They Now Call Their Own'
In 2014, a Rochester high school was on the brink of closure. Since then, a partnership with the University has helped East High School to forge a new culture and commitment to revival.
By Karen McCally '02 (PhD)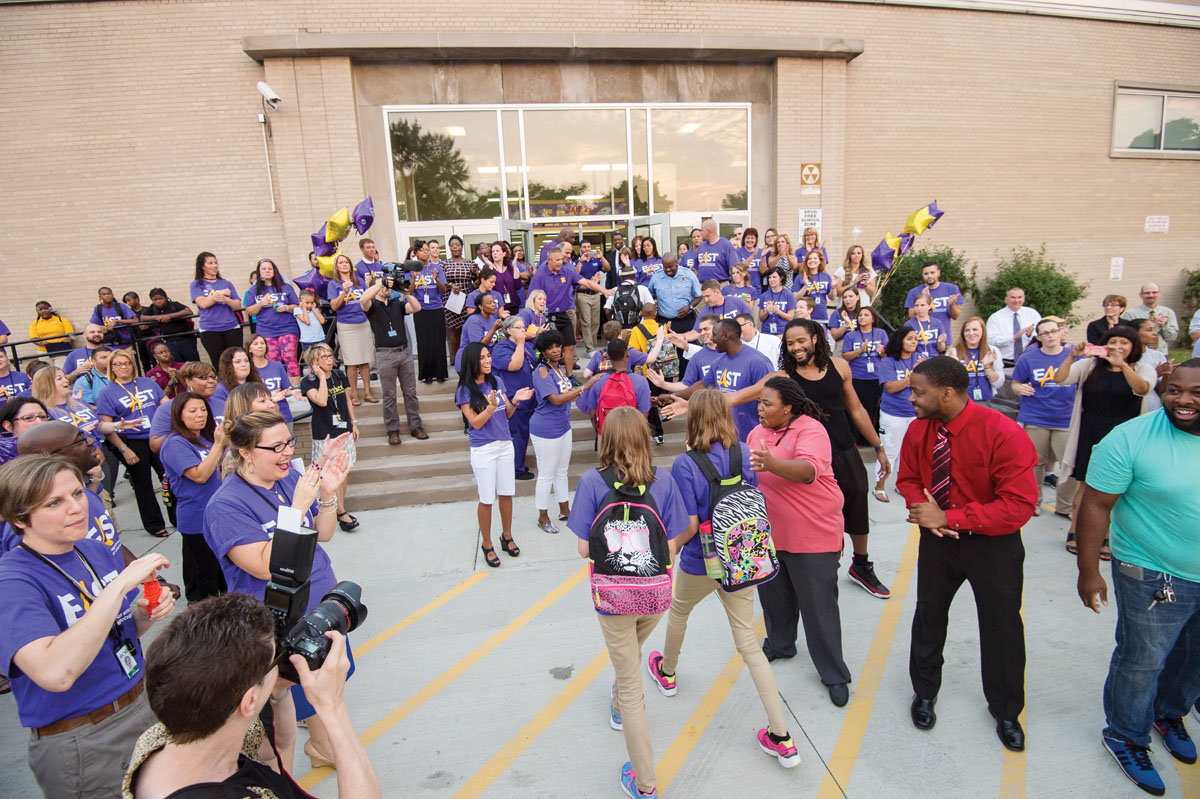 More Features
Wonderful Weekend

Near record numbers of alumni, students, parents, faculty, and friends celebrate their connections to the University during the 2017 edition of Rochester's signature fall event.

Climate Clues Frozen in Time

In a lab in Hutchison Hall, researchers analyze 12,000-year-old ice samples for clues about the past and future of climate change.