In Review
GO, YELLOWJACKETS
Field Hockey Claims First Liberty League Title; Advances to Elite Eight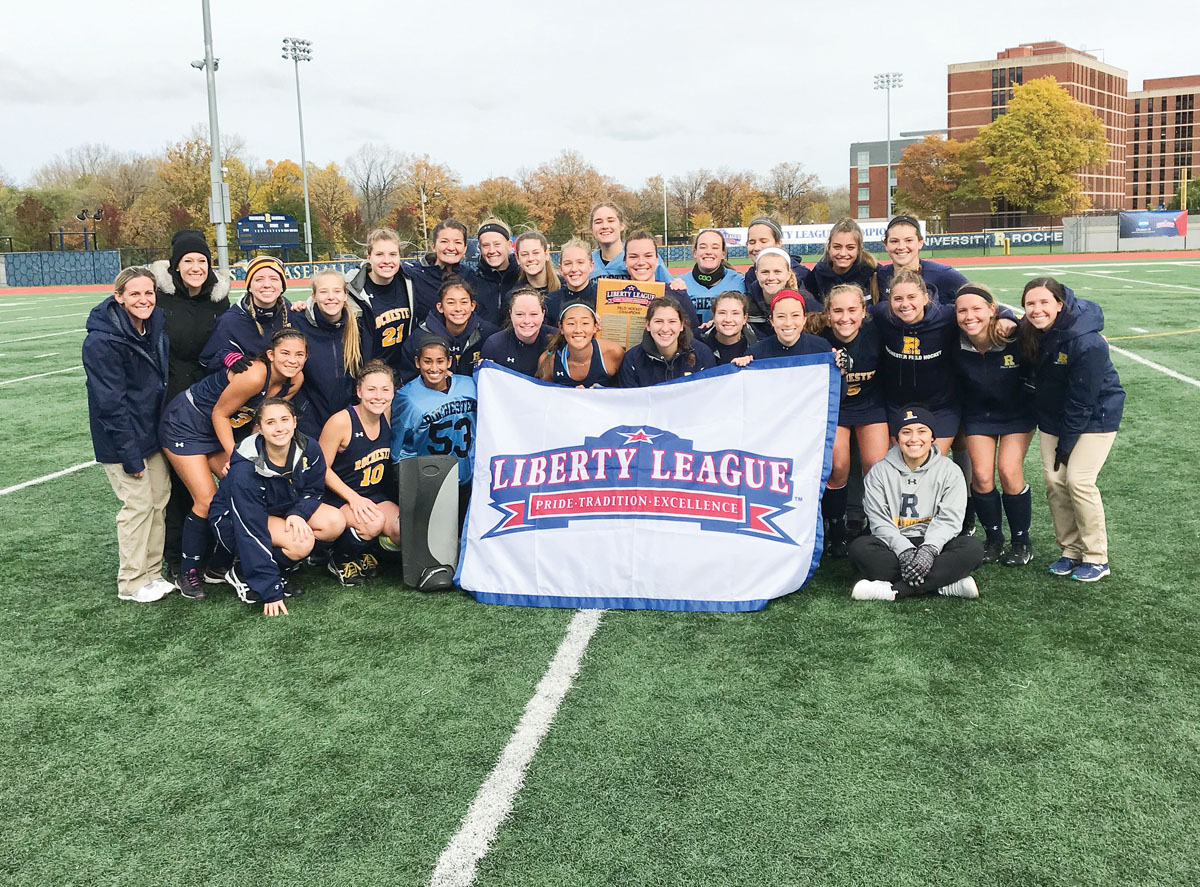 Rochester's field hockey team claimed its first ever Liberty League title this fall, going undefeated in league play during the season and in the conference tournament.
The league title gave the Yellowjackets a first-round bye in the NCAA Division III tournament, where they advanced to the round of eight before falling to second-ranked Middlebury.
The Yellowjackets won 10 straight games to close out the regular season and the league tournament. They finished the year at 18–4.