In Review
NCAA
Men's Soccer Advances in NCAAs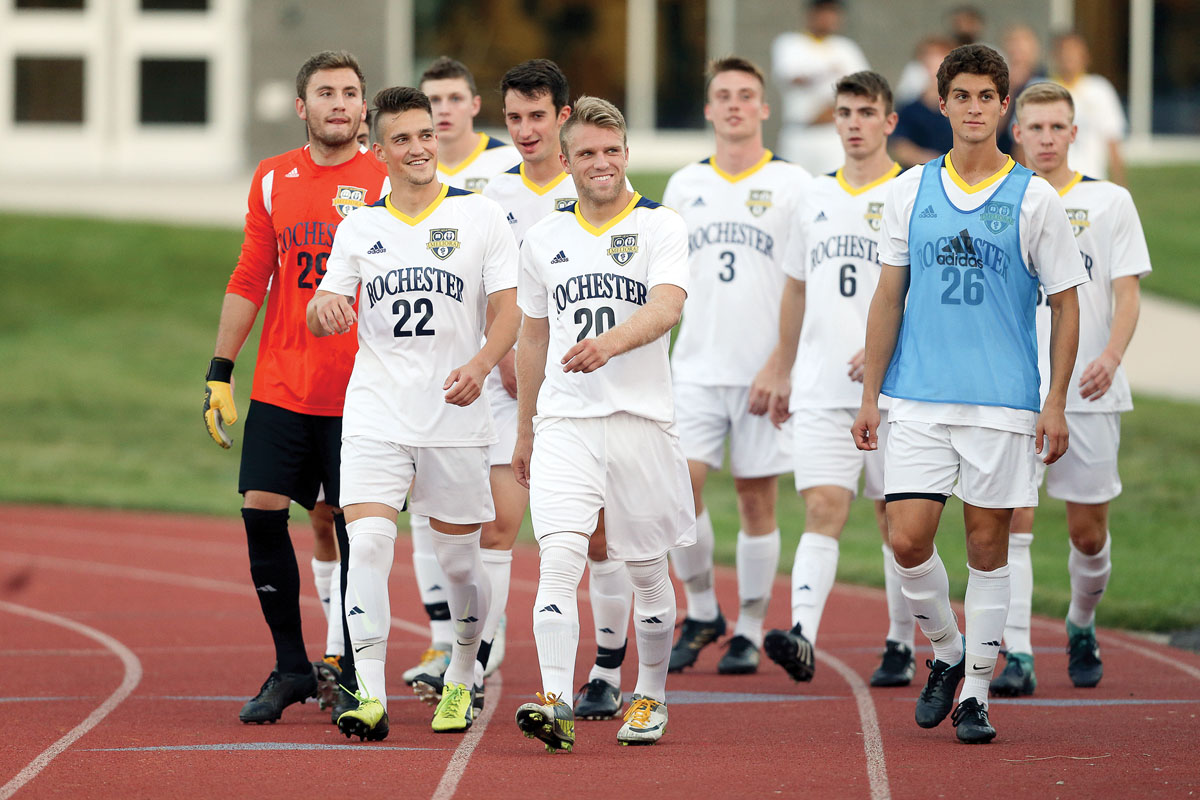 The men's soccer team capitalized on its trademark defense to advance to the Sweet 16 round of the NCAA Division III tournament in early November.
The appearance marks the second time since 2013 that Rochester has advanced to the round of 16. The matches for the round were yet to be played when Review went to the printer. Follow the Yellowjackets at Uofrathletics.com.
With the first-round victories, the Yellowjackets improved to 13–3–3, their highest victory total since the 2013 team's Sweet 16 appearance. The 2017 tournament is Rochester's 18th NCAA playoff, including five in the last six years.