In Review
Football Coach Steps Down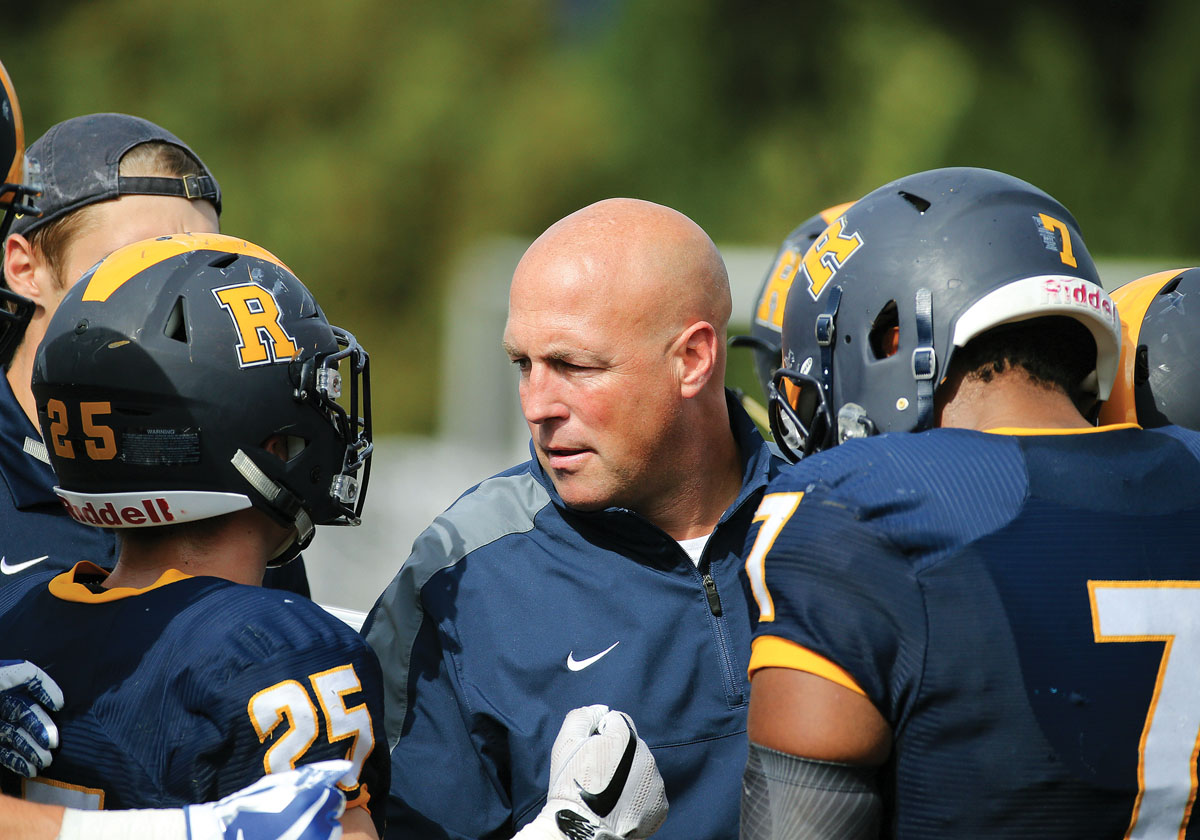 The Yellowjackets football team will start the 2018 season with a new coach. That's after head coach Scott Greene announced this fall that he would not be returning to the sideline next year.
Since taking over in 2006, Greene has compiled a record of 50–64, placing him third in career coaching wins behind Elmer Burnham (17 years, 1944–60, 82 wins) and Peter (Pat) Stark (15 years, 1969–83, 69 wins).
During Greene's tenure, Rochester football players have earned a total of seven Academic All-America honors from the College Sports Information Directors of America.
And from the spring of 2011 through the spring of 2017, 38 players were named to the Hampshire Honor Society as announced by the National Football Foundation. In 2014, Rochester had 13 honorees, the most of any college in the nation.