Class Notes
ALUMNI STRATEGY
Meet the National Alumni Board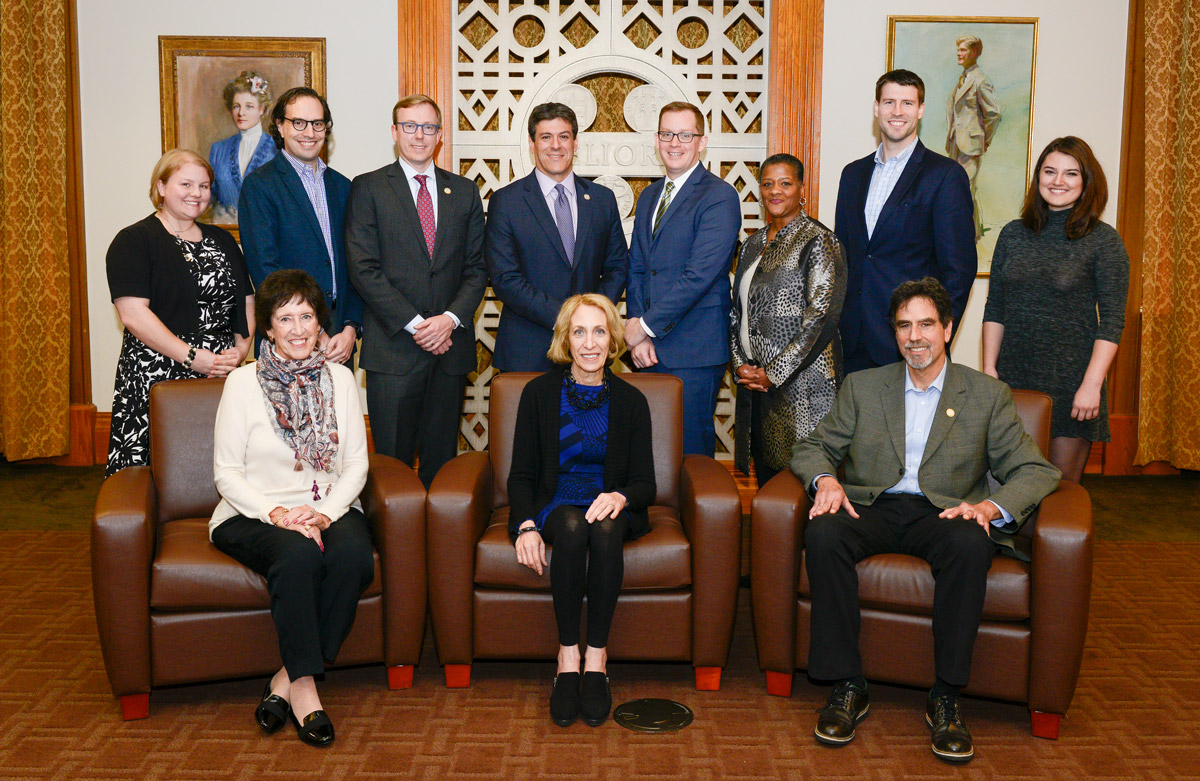 The first meeting of a newly constituted National Alumni Board took place during Meliora Weekend. Designed to provide a strategic perspective on Rochester's alumni initiatives, the board is chaired by Carol Karp '74, a University trustee whose daughter, Sarah, is a 2011 graduate. The vice chairs are Jane Zimelis Cohen '67 and Drew Mittelman '68. Mittelman's daughter, Dana, is a 2005 graduate.
With an eventual membership of about 30 people, the board complements the work of other initiatives, including the Diversity Advisory Council, class programs, the regional network leadership cabinets, and school alumni councils.
The current members of the board are (back row, left to right) Kayleigh Stampfler '08, Noah Pizmony- Levy Drezner '00, John LaBoda '02, Jeffrey Stone '87, '91M (MD), Paul Lanzone '03, assistant vice president for alumni relations, Christine Branche '83, Nathan Novosel '12, and Jordan Smith '18, the 2017–18 president of the Students' Association; (front row) Cohen, Karp, and Mittelman.