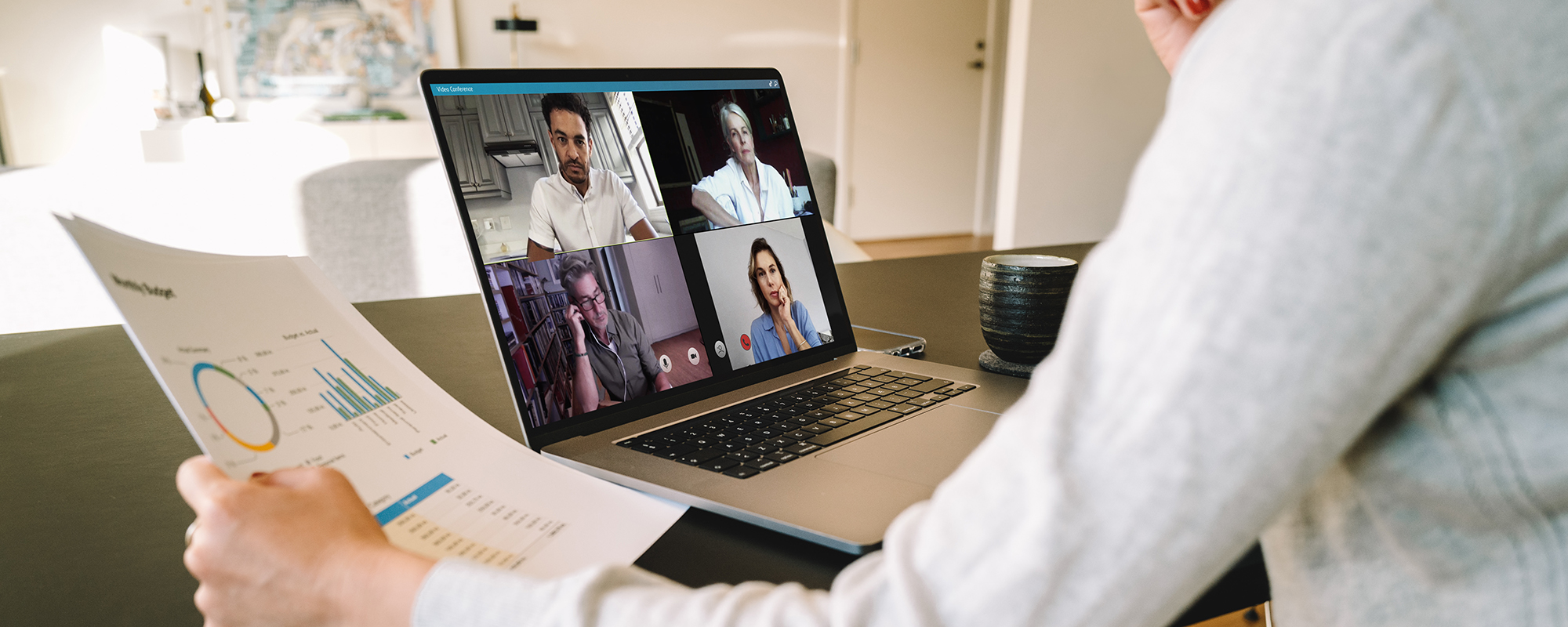 Program analysis to improve effectiveness, inform decisions
Program evaluation is a systematic method for collecting, analyzing and using information to answer questions about projects, policies, programs and dynamics. Its purpose is to improve effectiveness, inform programming decisions, identify opportunities, increase understanding and capacity within the organization, with the goal of developing and creating equitable educational, learning and service organizations that are mission driven.
At the Center of Professional Development and Education Reform, we are committed to working in partnership with educational and service organizations. Using participatory evaluation approaches, we support leaders, schools, districts, community programs and organizations to achieve their goals. We provide support and resources to educational and service organizations to increase the capacity to create equitable environments for all people.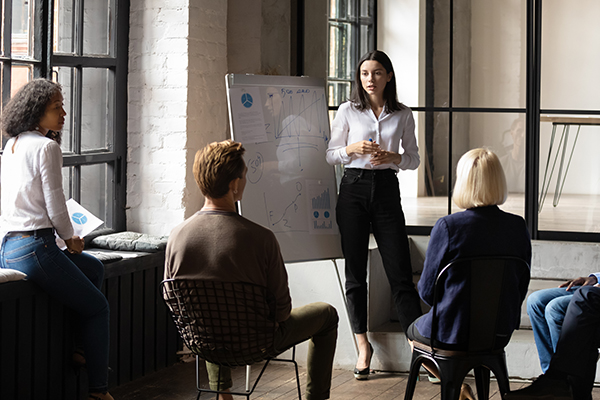 Program evaluation
Program evaluation can be a valuable tool to strengthen your programs. It can help make programs more equitable, increase effectiveness, teamwork and communication, as well as increase responsiveness to the needs and strengths of individuals and communities the programs serve. We design and implement program evaluation informed by your goals and resources. Commonly practiced evaluations include:
Program effectiveness evaluation
Implementation fidelity evaluation
Professional development evaluation
The Warner School of Education has a team that specializes in STEM assessment and evaluation in higher education, working extensively with faculty to evaluate transformative approaches to STEM learning. The team has an extensive portfolio of projects we support, including from the NSF and NIH. Additionally, the team supports academic departments to execute assessment plans through instrument development, focus group coordination and other similar activities.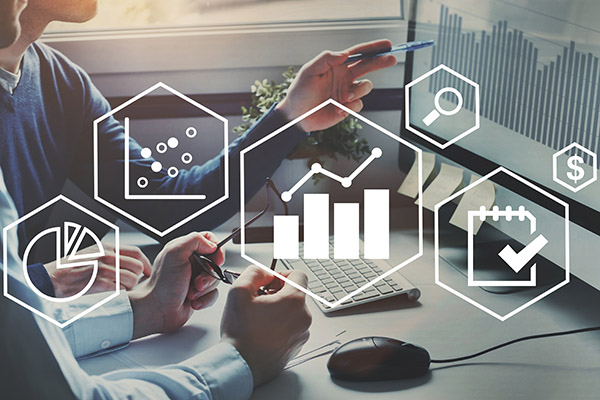 Data collection, analysis and data dialogue
Do you want to learn more about your organization? Capture success measures?Already have data collected but haven't done the analysis? We provide support with data collection and analysis, as well as facilitate data dialogues with your teams to support data-driven decision making. Data collection tools are identified or designed to fit the purpose of the project. 
Need data collection?
Focus groups

Survey design and administration

Interviews

Observations
Need data analysis?
Survey data

Student achievement data

Attendance data

Student growth data

Discipline data

Transcripts
Need data dialogue?
Data visualization 

Data crosswalks with outcomes

Data dialogues with leadership teams

Data dialogues with teachers and staff

Action planning and strategic planning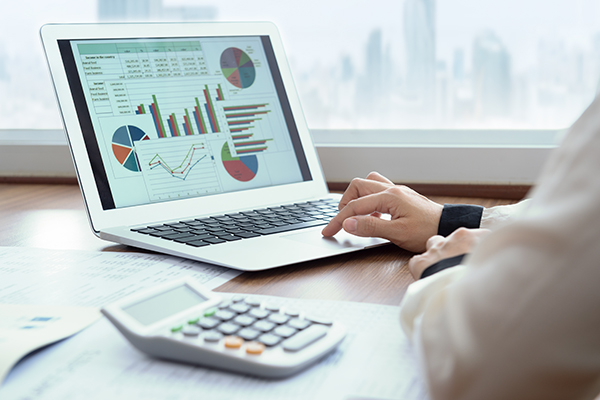 Evaluation capacity building
The most effective evaluations are ones that are embedded in practice, and to this extent, we encourage increasing evaluation capacity within your programs and organizations.  
Coaching internal evaluators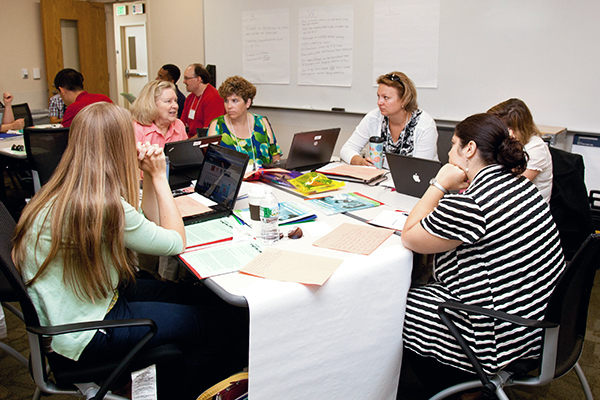 Other services and partnering opportunities
We are available to support your program needs through program evaluation in other ways, including: 
Partnering on grant applications
Designing effective meetings
Data inventory assessment
Logic model creation
Evaluation design and planning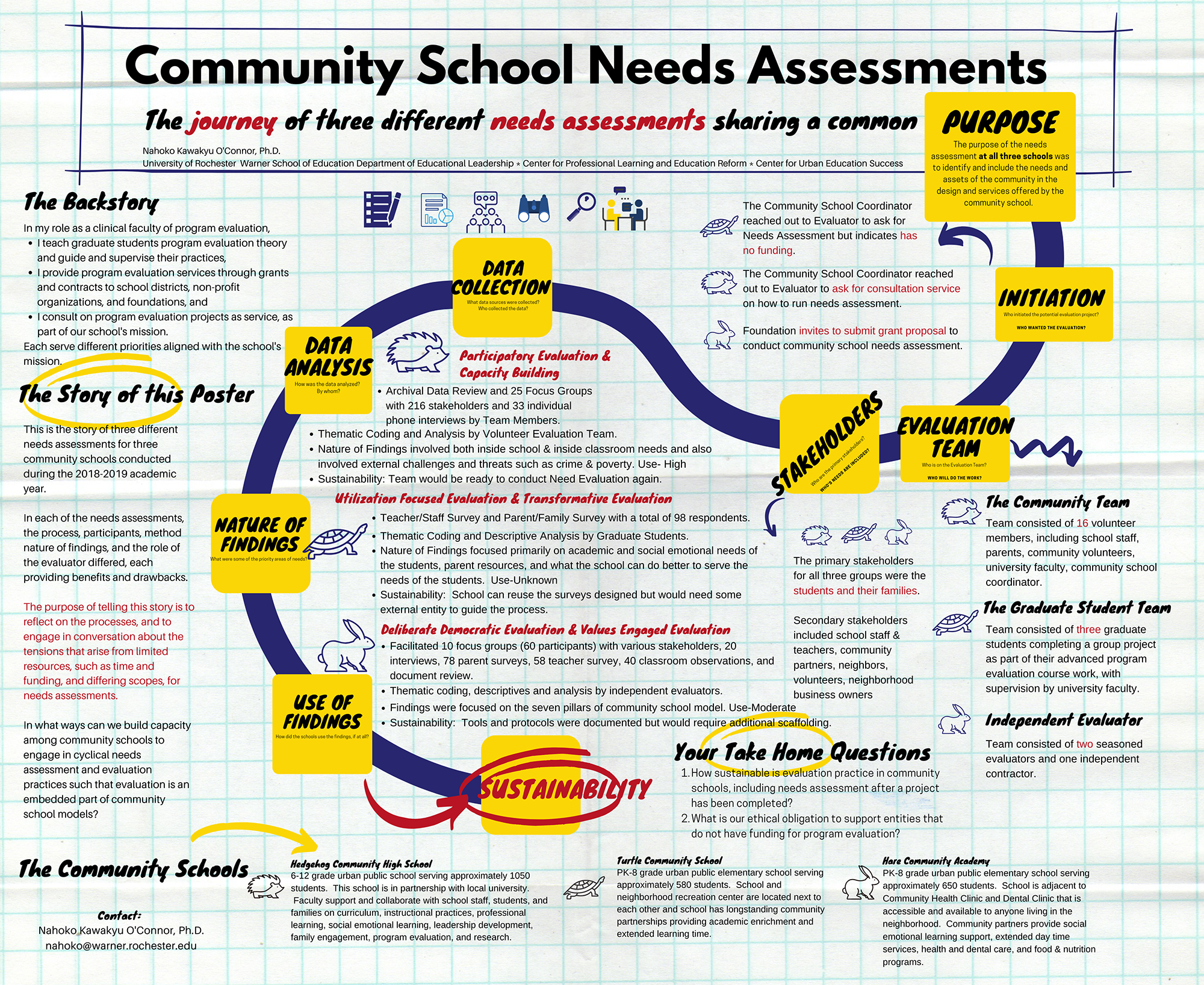 Partners