Bob Marcotte
Bob Marcotte's Latest Posts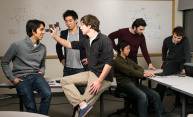 When Joung Yoon (Felix) Kim '14 looked for team members to help him launch his company, he did what many savvy CEOs do: He looked for people "smarter than I am" in key areas of expertise. Rochester Teams Compete for $5 Million in Prizes Ovitz is one of three University companies competing for a $1 […]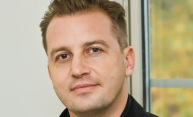 Robert Doran looks at the intense interest in the "sublime" as an aesthetic concept — distinct from and even surpassing "beauty" — in his forthcoming book The Theory of the Sublime from Longinus to Kant.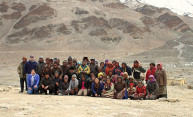 University of Rochester research often has a global reach. And there is no better example of that than the work Timothy Dye, professor of obstetrics and gynecology, is conducting in India with colleagues to assess hepatitis B among Tibetan refugees.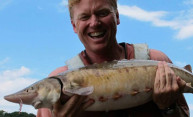 Blood-sampling studies led by comparative medicine professor and chair Jeff Wyatt are showing promising signs for the fish, for the once-troubled embayment of the lower Genesee — and, potentially, for the local economy.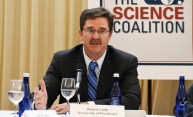 Universities can help drive regional economic development and strengthen American competitiveness — but only if the federal government continues to partner with institutions and commits to provide the sustained research funding that is required to, first, discover a good idea, then "translate" it into products and services that benefit society.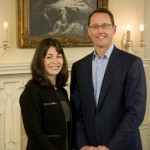 The Wentworths made the gift "in grateful appreciation to the University for its mission of education and research," designating it to the "long-term facility needs of the Warner School of Education."
The YellowJackets and several other University-affiliated performance groups will be featured in the inaugural First Niagara Rochester Fringe Festival, which runs from Sept. 19 to 23 at a variety of locations in Rochester's East End.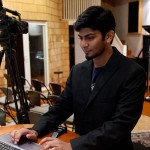 Two new majors this fall offer students a state-of-the-art opportunity to explore the evolving fields of digital technology, through multidisciplinary research and learning.