Bob Marcotte
Bob Marcotte's Latest Posts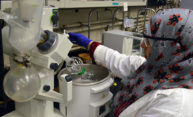 University researchers hope to improve the odds of surviving acute myeloid leukemia by loading a promising compound into nanoparticles that will target the inner recesses of bone marrow where leukemia stem cells lurk.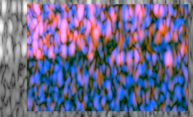 Rochester engineering professor Kevin Parker has devised a way to differentiate fine details in medical ultrasound images that currently appear as indistinguishable objects in shades of gray.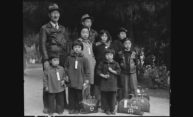 An upcoming Humanities Project event reviews the experiences of the more than 120,000 people of Japanese ancestry who were forcibly removed from their homes and placed in remote relocation camps after the bombing of Pearl Harbor.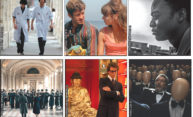 This fall's theme reflects a combination of contemporary films and genres that have been selected by students in French classes, focusing on action, biopic, comedy, documentary & drama.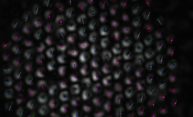 Next-generation endoscopes to diagnose cancer and high-power laser amplifiers for communications will be more feasible, thanks to University researchers whose work will be showcased at the Optical Society's 100th annual meeting.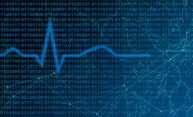 This November, RocHD3: Rochester Healthcare Deep Data Dive will give both students and professionals the opportunity to discuss the structure, uses, and issues in health care data analysis in an 'unconference' format.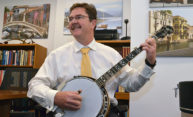 "I don't play music for a living; I play music to live," says University Provost and former dean of the Hajim School of Engineering and Applied Sciences Rob Clark, who will perform during Meliora Weekend.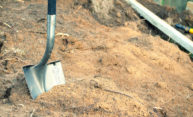 Rochester engineers have developed a simple theoretical model to calculate the force needed to move a rover across the ocean floor or through the granular terrain of other planets, for example, without having to run experiments to test those materials.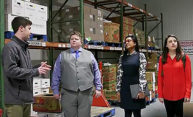 Oasis Foods, a start-up run by three Simon Business School MBA candidates, is an example of the social entrepreneurship the Ain Center for Entrepreneurship hopes to encourage with a $538,000 federal Economic Development Administration grant.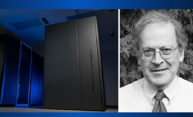 When Leslie Valiant delivered his 2011 Turing lecture, "it was one of the most scientifically inspiring speeches I have seen," says Chen Ding, computer science professor and co-organizer of the 29th International Workshop on Languages and Compilers of Parallel Computing.