Bob Marcotte
Bob Marcotte's Latest Posts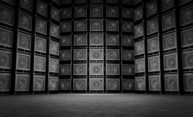 Using recital halls as their "labs," and recording some of the best music students in the world, University researchers are creating virtual reality videos of concerts that literally immerse viewers "within" the performance onstage.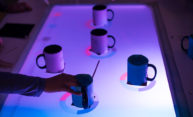 Coffee mugs and popsicle sticks are transformed into chemical reactors as part of an innovative teaching experiment that allows student engineers to simulate reactions in a real-life, sprawling chemical plant.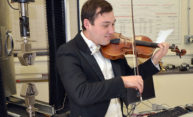 Thanks to the Dual Degree Program with the University's Eastman School of Music, Ivan Suminski '18, '18E finds himself in an enviable dilemma. Should he apply to graduate school to continue his violin studies? Or to research the biophysics of the inner ear?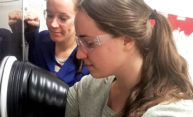 University of Rochester chemists are working on changes to existing batteries to provide clean energy when the sun isn't shining and the wind doesn't blow.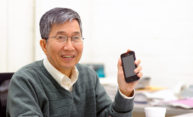 Ching Tang is being recognized for his part in helping pioneer development of the organic light-emitting diode, or OLED, found in today's flat panel displays in computers, cell phones, and televisions.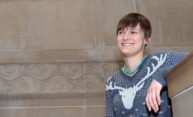 Juliana Conley '21 is using her experiences from a series of life detours to guide her academic goal: modeling wildfires and other environmental phenomena associated with climate change, via an interdisciplinary degree in geomechanics.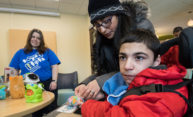 Toys that beep. Toys that light up and sing. All adapted by engineering students for children with special needs. For parents visiting the University of Rochester Medical Center, taking home a toy their child can play with themselves is "really awesome."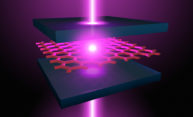 Rochester researchers have created particles with negative mass in an atomically thin semiconductor, using a device that creates an optical microcavity.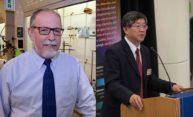 Two University faculty members—William Jones of the Department of Chemistry and Xi-Cheng Zhang of the Institute of Optics—have received prestigious Humboldt Research Awards.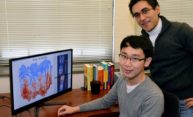 Hussein Aluie, an assistant professor of mechanical engineering, has been awarded an additional 90 million hours of computer time in 2018 by the US Department of Energy to produce detailed simulations of fluid instabilities that hinder fusion "ignition."