Bob Marcotte
Bob Marcotte's Latest Posts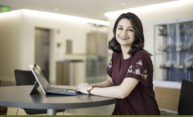 Anya Khalid came to the University without having ever coded in her life—but she was eager to get in on the ground floor of the new undergraduate major in data science. Now the Washington, D.C., resident is graduating with degree in economics as well, bound for Seattle and a job as a data analytics consultant.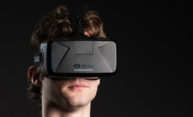 A new hands-on learning and research lab envisioned for the Carlson Science and Engineering Library will give students and faculty a place to explore augmented and virtual reality—regardless of their level of expertise.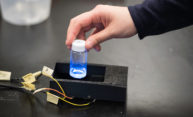 For their senior design project, a team of biomedical engineering students are working to bring screening and treatment to a remote region suffering from endemic diabetes.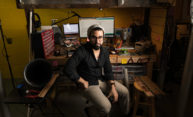 As a classical guitarist, Juan Estrella '18 chafes at the constraints traditional instruments place on artistic expression. As an engineer, he is attempting to create a "new electronic musical interface" that would set a new standard for instrument design.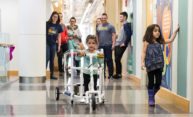 For young children with developmental disabilities, learning to walk can be a long-term process. An inexpensive, "hybrid" walker designed by a team of biomedical engineering seniors can help.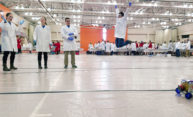 A team of chemical engineering students from Rochester, in their second year building and competing with a vehicle powered only by chemical reactions, held their own against 20 other teams at this year's American Institute of Chemical Engineers regional conference.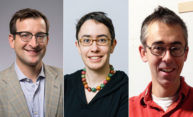 Two University of Rochester faculty members will be in India next fall, and a third will be in London after receiving Fulbright Scholar awards.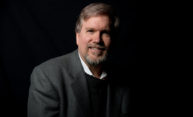 In his three-year term at the National Science Foundation, Kautz will direct the agency's support for research in artificial intelligence, human-computer interaction, and data science.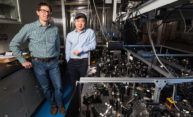 With 12 years on the faculty, the associate professor of chemistry is being widely praised by his former students for his role in their current success as scientists.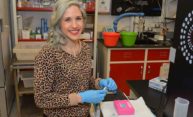 Jillian Ramos showed exactly how to capture an audience's attention – and hold it – at the third annual Three Minute Thesis Competition finals, winning both first place and the people's choice prize.