Bob Marcotte
Bob Marcotte's Latest Posts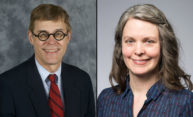 Kara Bren of the Department of Chemistry and Robert Boyd of the Institute of Optics are being recognized for their "efforts toward advancing scientific applications that are deemed scientifically or socially distinguished."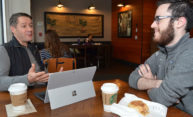 A unique approach to learning to communicate their professional identity gives Rochester students an opportunity to connect with and learn from alumni, parents, and community members.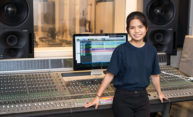 They major in optical engineering and minor in Italian. Or work toward dual degrees in music and computer science. Or pursue two minors while majoring in audio and music engineering. Meet the graduating seniors from the Hajim School of Engineering and Applied Sciences honored for pursuing dual degrees or minors in the humanities.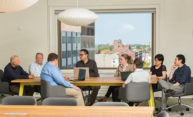 Since its inception in 2017, the consortium has expanded the number of member companies and created a pool of skilled data science students to assist companies on short notice.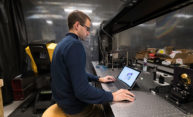 With a second five years of funding from the National Science Foundation, the Center for Freeform Optics is a collaboration working to develop devices that are lighter, more compact, and more effective than ever before.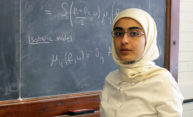 It is an issue for women in all academic fields, but especially in STEM fields. After two difficult pregnancies interrupted her career studying quantum optics, a fellowship is helping Asma Al-Qasimi get back to the lab.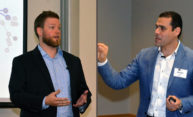 Competitions are helping early career scientists hone their ability to communicate their research in short, compelling, and easily understood presentations.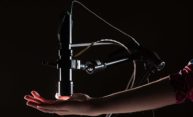 Four grants from the Center of Excellence (CoE) in Data Science are helping companies translate the cutting-edge science of University researchers into improved health care, while also benefiting the region's economy.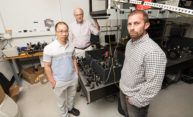 For 90 years physicists have known that incompatibly opposite properties are inherent in all elementary particles. Now Rochester researchers say they've resolved this weird and inescapable wave-particle duality.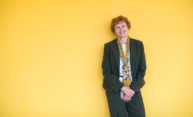 Trained as an economist with 20 years of experience at the Federal Reserve, Sandra (San) Cannon's job is to help the University make better use of the data generated by hundreds of offices and departments.