Bob Marcotte
Bob Marcotte's Latest Posts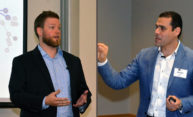 Competitions are helping early career scientists hone their ability to communicate their research in short, compelling, and easily understood presentations.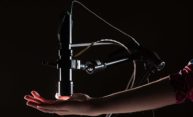 Four grants from the Center of Excellence (CoE) in Data Science are helping companies translate the cutting-edge science of University researchers into improved health care, while also benefiting the region's economy.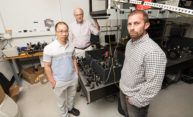 For 90 years physicists have known that incompatibly opposite properties are inherent in all elementary particles. Now Rochester researchers say they've resolved this weird and inescapable wave-particle duality.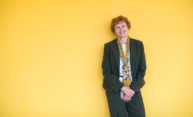 Trained as an economist with 20 years of experience at the Federal Reserve, Sandra (San) Cannon's job is to help the University make better use of the data generated by hundreds of offices and departments.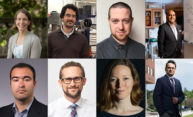 Eight University of Rochester researchers are among the latest recipients of the National Science Foundation's most prestigious recognition for junior faculty members—the Faculty Early Career Development (CAREER) award—the largest number of CAREER awards in one year for the University.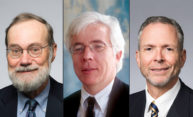 John Tarduno has been awarded the William R. Kenan, Jr. Professorship, and Thomas Eickbush and James Zavislan are recipients of the Mercer Brugler Distinguished Teaching Professorship.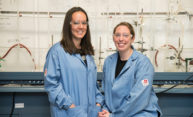 A new method of opening solid state materials to oxygenation, using metallic oxide clusters, can eliminate guesswork from discovery of new catalysts. The ultimate goal is to more efficiently convert greenhouse gases to useful fuels.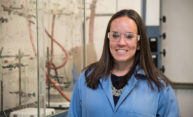 Assistant professor of chemistry Ellen Matson is one of five inaugural recipients of the Course Hero-Woodrow Wilson Fellowship for Excellence in Teaching, awarded for balancing research with a commitment to innovative teaching practices.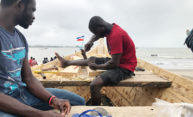 I learned about the process, etiquette, and household names of ethnography in the classroom, and so I was ecstatic about the opportunity to test my know-how out in the field and conduct a study for myself.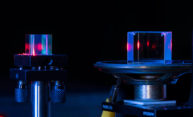 A University of Rochester research team has devised a much simpler way to measure beams of light—even powerful, superfast pulsed laser beams that require very complicated devices to characterize their properties.