Jeanette Colby
Jeanette Colby's Latest Posts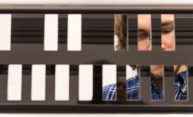 How do you learn to play an instrument comprised of 50 bells that lives at the top of a library tower? Practice, practice, practice. A student team has finished building a new digital carillon that will allow students to learn to play tough pieces while hearing real carillon sounds.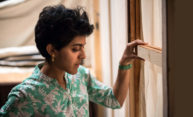 This spring's production of Sam Shepard's Buried Child marks the first time that a student has directed a play for the International Theatre Program.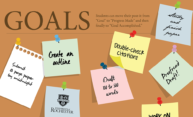 May 1 marks the third annual UR Night to Write. Writing consultants, tutors, and research librarians are on hand at Rush Rhees Library to help answer student questions or share strategies if a writer feels stuck.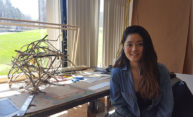 Seniors final art projects are a culmination of study in contemporary visual art-making through practice, presentation, and analysis.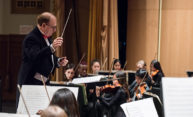 The longtime faculty member in the College's music department—and champion for its programs—will retire as director of orchestral activities at the close of the spring semester.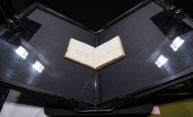 "Libraries have been managing data for centuries," says Marcy Strong, head of metadata service at River Campus Libraries. And in the new field of data science, practitioners will rely on work University librarians have long done.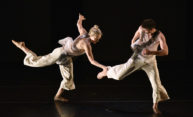 Jeanette Colby, the University's calendar editor, offers her selection of events and activities to check out this weekend. Get information on these and other upcoming events at the University of Rochester Events Calendar at www.rochester.edu/calendar. Be moved by contemporary dance The Program of Dance and Movement will present an afternoon program with Kate Weare Company at […]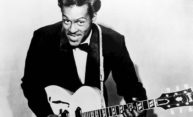 Rock 'n roll legend Chuck Berry died on March 18 at the age of 90. In this essasy in Macleans, rock historian John Covach remembers what made Berry iconic in a era of song stylists, covers, and lyric sanitization.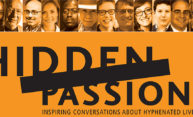 Joy Bian '17 offers her selection of events and activities to check out this weekend. Get information daily on upcoming events at the University Events Calendar at www.rochester.edu/calendar. #1: Hear stories of 'Hyphenated Lives' The Memorial Art Gallery hosts its "Hidden Passions" series on Thursday, March 16 at 7 p.m. The program, which is in its […]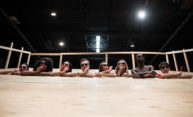 Pretty and rich, Alyssa Long attracts the attention a newcomer, Felix Maia. Alyssa disappears, and rumors proliferate on social media. Described as Gossip Girl meets Lord of the Flies, That Poor Girl and How He Killed Her opens the International Theatre Program's spring season with a dark comedy that looks at social media and social justice.