Jeanette Colby
Jeanette Colby's Latest Posts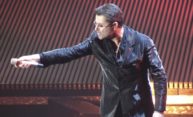 John Covach, rock historian and director of the University's Institute for Popular Music, summarized Michael's impact on and influence in an essay for CNN.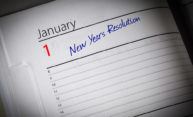 Lose weight. Get in shape. Do better in school. We asked University experts for tips on how to make some of the most popular resolutions a reality in 2017.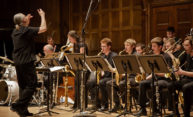 Jeanette Colby, the University's calendar editor, offers a selection of events and activities to do this weekend. Find daily information on upcoming events on the University Events Calendar at www.rochester.edu/calendar. #1: Hear New Jazz at Kodak Hall Are you in the mood for some contemporary jazz? The Eastman School of Music's New Jazz Ensemble will […]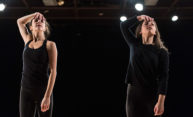 The Program of Dance and Movement will present a series of shows featuring students, faculty, and guest artists in new collaborative and multidisciplinary dance works exploring social issues in the wake of the 2016 election.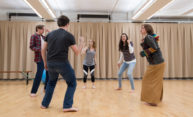 Jeanette Colby, the University's calendar editor, offers a selection of events and activities to do this weekend. Find daily information on upcoming events on the University Events Calendar at www.rochester.edu/calendar. #1: Get a Seat to Obie Award-winning Play The Obie-award winning play Circle Mirror Transformation opens at Todd Theater on Thursday, December 1, with […]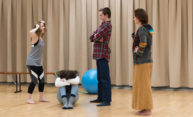 The International Theatre Program closes its fall semester with guest director Pirronne Yousefzadeh's production of what she calls "a love letter to the theater."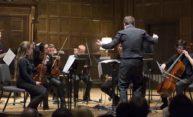 Jeanette Colby, the University's calendar editor, offers a selection of events and activities to do this weekend. Find daily information on upcoming events on the University Events Calendar at www.rochester.edu/calendar. #1:See Eastman School's Musica Nova Perform Eastman's Musica Nova Ensemble will present a concert on Friday, November 18. The student ensemble, under the direction of […]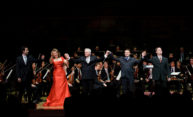 Jeanette Colby, the University's calendar editor, offers a selection of events and activities to do this weekend. Find daily information on upcoming events on the University Events Calendar at www.rochester.edu/calendar. #1: Get a Seat for the Philharmonia and Renee Fleming Performance The Eastman Philharmonia will be joined by Grammy award-winning soprano and Eastman alumna Renee […]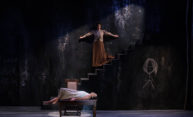 Jeanette Colby, the University's calendar editor, offers a selection of events and activities to do this weekend. Find daily information on upcoming events on the University Events Calendar at www.rochester.edu/calendar. #1: Experience Dark Victorian-Era Chamber Opera The Eastman Opera Theatre presents Benjamin Britton's dark chamber opera The Turn of the Screw, from November 3 through […]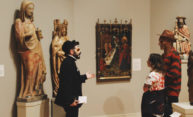 Jeanette Colby, the University's calendar editor, offers a selection of events and activities to do this weekend. Find daily information on upcoming events on the University Events Calendar at www.rochester.edu/calendar. #1: Explore the Art Museum After Dark Find out what's lurking at the museum after dark as the Memorial Art Gallery hosts "Museum of […]