Lindsey Valich
Lindsey Valich's Latest Posts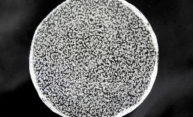 What began as a "silly pastime" of tossing ice chunks down a borehole in Taylor Glacier, Antarctica, has led to a video with more than 8 million views and a collaboration between an acoustics expert and a climate scientist.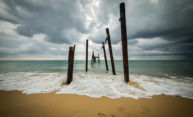 A new Rochester study shows that nitrogen-feeding organisms exist all over the deep ocean, and not just in large oxygen-depleted "dead zones," changing the way we think about the delicate nitrogen cycle.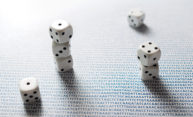 Some species have evolved to display far more genetic crossover than others, and scientists in Rochester have discovered a gene in fruit flies that is responsible for the evolution of these recombination rates.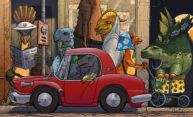 Imagine if, many millions of years ago, dinosaurs drove cars through cities of mile-high buildings. A preposterous idea, right? In a compelling thought experiment, professor of physics and astronomy Adam Frank and director of the NASA Goddard Institute for Space Studies Gavin Schmidt wonder how we would truly know if there were a past civilization so advanced that it left little or no trace of its impact on the planet.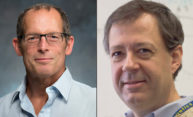 Gilbert "Rip" Collins and Riccardo Betti will help facilitate partnerships with the Laboratory for Laser Energetics and expand research in laser, high-energy-density, and fusion sciences.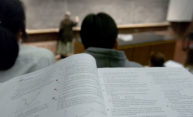 In 2017, nearly 10 percent of the total number of Arts, Sciences & Engineering graduates completed a math major, the highest percentage ever at the University, and one of the highest of any institution in the country.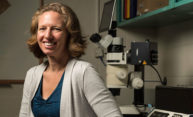 Farran Briggs, a new associate professor of neuroscience and of brain and cognitive sciences at the University of Rochester, studies how attention affects the brain's ability to process visual information.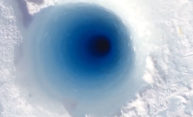 Researchers in the University's Ice Core Lab shared a viral video that shows the "unexpected and fascinating" noise that when it hits the bottom of a borehole in Antarctica.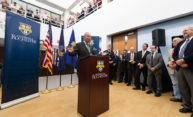 U.S. Senate Minority Leader Charles Schumer announced a three-part plan to protect and expand the University of Rochester's Laboratory for Laser Energetics (LLE) during his visit to the LLE on Monday, March 5. The Trump Administration's Fiscal Year 2019 budget, announced last month, proposed significant cuts to the lab and a "three-year ramp-down" in federal support. During his visit, Schumer praised the LLE for creating jobs and advancing scientific research in physics, optics, and photonics. "The Laser Lab is vital not only to Rochester but to the United States and our national security," Schumer said. "Turning out the lights on the Laser Lab is a horrible idea, and I promise you, it will not happen under my watch." (University of Rochester photo / J. Adam Fenster)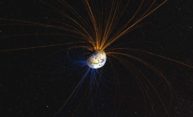 Using new data gathered from sites in southern Africa, researchers have extended their record of Earth's magnetic field back thousands of years to the first millennium.