Lindsey Valich
Lindsey Valich's Latest Posts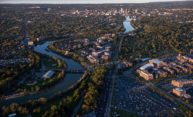 As associate provost for academic administration, Souza provides academic guidance and support to all schools across the University, ensuring programs meet educational standards. One new project is a pilot program to offer students an "outcomes transcript" which would help centralize transcripts from multiple schools or departments.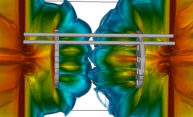 The universe is filled with magnetic fields; and how it got that way has long been a mystery. To explain the magnetization of the universe, scientists proposed the existence of a phenomenon called "turbulent dynamo."The phenomenon had before actually measured or observed directly—until recently.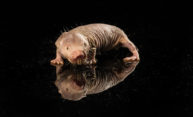 Rochester biologists were surprised to see that despite its remarkable longevity, the naked mole rat still has cells that undergo senescence, like the cells in much shorter-lived mice.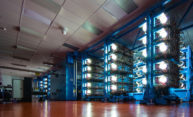 Two local high school seniors have been named scholars in the prestigious Regeneron Science Talent Search for summer research projects they worked on at the University's Laboratory for Laser Energetics.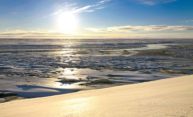 Environmental scientist Katy Sparrow '17 (PhD) set out to discover whether ancient-sourced methane, released due to warming ocean waters, survives to be emitted to the atmosphere.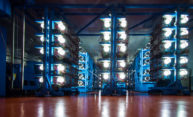 The non-profit organization Fusion Power Associates awarded its Distinguished Career Award to recently retired director Robert McCrory, as well as other awards to the Laboratory for Laser Energetics at their annual meeting.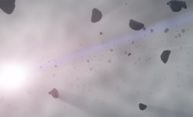 Unlike typical observatories that are positioned on the ground or in space, the telescope Dan Watson is working on is situated in between — on a Boeing 747SP jet airliner.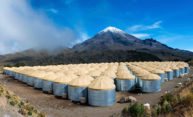 Scientists at the HAWC Gamma Ray Observatory have ruled out two pulsars as the source of an unexpectedly large presence of positrons in our corner of the galaxy. Could they come from something more complex and exotic: dark matter?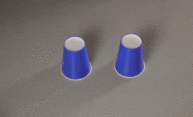 Using the strange rules of quantum mechanics, researchers were able to put a quantum bit in a superposition of two different energy states at the same time in order to speed up the accurate measurement of frequencies.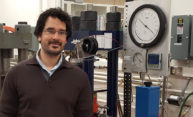 The assistant professor of earth and environmental sciences has been selected as the recipient of the 2017 Mineralogical Society of America Award, a major honor in the field.