Lindsey Valich
Lindsey Valich's Latest Posts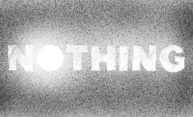 The concept of nothingness is the subject of everything from children's books to philosophical debate. In the universe, however, is nothing ever possible? How have scientists, philosophers, and mathematicians thought about the concept of nothing throughout history and up to the present?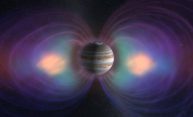 Liquid metallic hydrogen is not present naturally on Earth and has only been created in a handful of places, including the University of Rochester's Laboratory for Laser Energetics. LLE scientists are researching the properties of liquid metallic hyrdrogen to understand how planets both inside and outside our solar system form magnetic shields.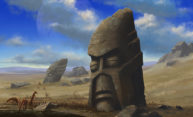 Does the universe contain planets with truly sustainable civilizations? Or does every civilization that may have arisen in the cosmos last only a few centuries before it falls to the climate change it triggers? Rochester astrophysicist Adam Frank and his collaborators have developed a mathematical model to illustrate how a technologically advanced population and its planet might develop together, putting climate change in a cosmic context.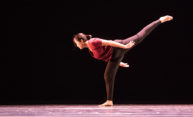 Erin Dong '18 didn't start dancing until she came to college. Now as she graduates with a double major in biology and dance, she is combining her two fields to explore how the body experiences both the emotional and physical aspects of grieving.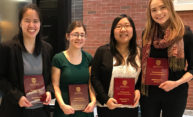 "It's students crossing boundaries between disciplines, asking questions, and coming up with innovative and exciting answers to the challenges that face us in the contemporary world."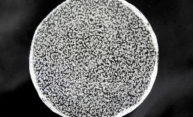 What began as a "silly pastime" of tossing ice chunks down a borehole in Taylor Glacier, Antarctica, has led to a video with more than 8 million views and a collaboration between an acoustics expert and a climate scientist.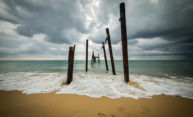 A new Rochester study shows that nitrogen-feeding organisms exist all over the deep ocean, and not just in large oxygen-depleted "dead zones," changing the way we think about the delicate nitrogen cycle.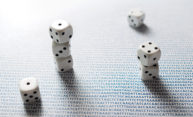 Some species have evolved to display far more genetic crossover than others, and scientists in Rochester have discovered a gene in fruit flies that is responsible for the evolution of these recombination rates.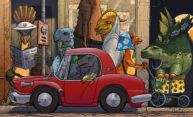 Imagine if, many millions of years ago, dinosaurs drove cars through cities of mile-high buildings. A preposterous idea, right? In a compelling thought experiment, professor of physics and astronomy Adam Frank and director of the NASA Goddard Institute for Space Studies Gavin Schmidt wonder how we would truly know if there were a past civilization so advanced that it left little or no trace of its impact on the planet.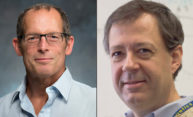 Gilbert "Rip" Collins and Riccardo Betti will help facilitate partnerships with the Laboratory for Laser Energetics and expand research in laser, high-energy-density, and fusion sciences.