Lindsey Valich
Lindsey Valich's Latest Posts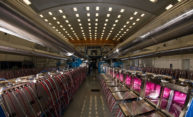 The Laboratory for Laser Energetics (LLE), the largest university-based laser facility in the world, is partnering with eight other high-intensity laser facilities to form a new national research network called LaserNetUS.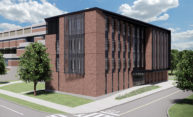 The solar and energy storage system, to be built on the roof of the Goergen Athletic Center, will offset energy needs of a new office building south of Hutchison Hall.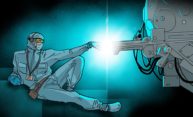 "All the stars, including the sun, are powered by fusion. We are here because of fusion. But fusion is really hard to create," says E. Michael Campbell, director of the Laboratory for Laser Energetics.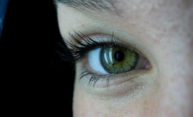 Did you know that every time you pick up your smartphone, you are holding in your hand a product made possible by a Nobel Prize-winning technology developed at the University of Rochester?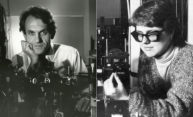 University of Rochester doctoral graduate Donna Strickland '89 (PhD) and former optics faculty member Gérard Mourou shared the Nobel Prize in Physics today for work they undertook at the University's Laboratory for Laser Energetics. Their breakthrough paved the way for the creating very short and very intense laser pulses now used in a variety of applications, from LASIK eye surgery to the manufacturing of materials used in cell phones.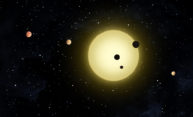 "There's so much to look at, and we've done so little of it so far," Rochester professor of astrophysics Adam Frank told NPR's All Things Considered.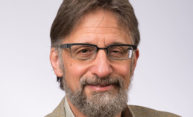 The Cognitive Sciences Society has presented longtime professor of brain and cognitive sciences Michael K. Tanenhaus with the David E. Rumelhart Prize, recognizing a "significant contribution to the theoretical foundations of human cognition."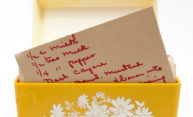 In a new study, Rochester biologists describe some of the unique characteristics of the protein that makes bacterial like E. coli so resilient. Their research may lead to more targeted antibiotics and other drug therapies.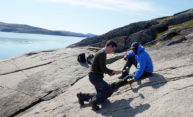 Geology major Ben Crummins '20, left, and physics major Frank Padgett III '19 accompanied John Tarduno, professor and chair of earth and environmental sciences, to Labrador, Canada, this summer where the group conducted field work. The students sampled a rock known as anorthosite, which contains labradorite crystals. Labradorite crystals have the special property of refracting and reflecting light, which results in a unique iridescence.  (University of Rochester photo / John Tarduno)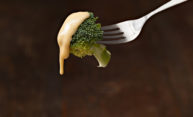 You may not know it, but whenever you eat cheese, ice cream, or yogurt, you are also ingesting microscopic lipid droplets. Long thought of merely as formless blobs of fat, lipids are now proving crucial for understanding how embryos survive and how obesity affects the body.