Lindsey Valich
Lindsey Valich's Latest Posts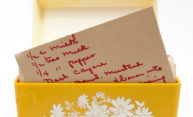 In a new study, Rochester biologists describe some of the unique characteristics of the protein that makes bacterial like E. coli so resilient. Their research may lead to more targeted antibiotics and other drug therapies.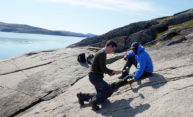 Geology major Ben Crummins '20, left, and physics major Frank Padgett III '19 accompanied John Tarduno, professor and chair of earth and environmental sciences, to Labrador, Canada, this summer where the group conducted field work. The students sampled a rock known as anorthosite, which contains labradorite crystals. Labradorite crystals have the special property of refracting and reflecting light, which results in a unique iridescence.  (University of Rochester photo / John Tarduno)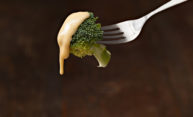 You may not know it, but whenever you eat cheese, ice cream, or yogurt, you are also ingesting microscopic lipid droplets. Long thought of merely as formless blobs of fat, lipids are now proving crucial for understanding how embryos survive and how obesity affects the body.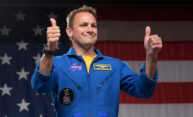 University of Rochester alumnus Josh Cassada '00 (PhD) has been named one of nine NASA astronauts making up the first U.S. crew in history to journey to space in American-made, commercial spacecraft. Cassada would be the third Rochester alumnus to go to space, joining Jim Pawelczyk '82 and Ed Gibson '59.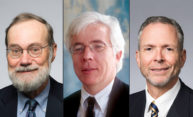 John Tarduno has been awarded the William R. Kenan, Jr. Professorship, and Thomas Eickbush and James Zavislan are recipients of the Mercer Brugler Distinguished Teaching Professorship.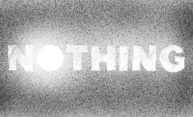 The concept of nothingness is the subject of everything from children's books to philosophical debate. In the universe, however, is nothing ever possible? How have scientists, philosophers, and mathematicians thought about the concept of nothing throughout history and up to the present?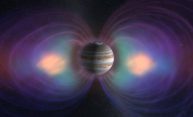 Liquid metallic hydrogen is not present naturally on Earth and has only been created in a handful of places, including the University of Rochester's Laboratory for Laser Energetics. LLE scientists are researching the properties of liquid metallic hyrdrogen to understand how planets both inside and outside our solar system form magnetic shields.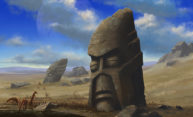 Does the universe contain planets with truly sustainable civilizations? Or does every civilization that may have arisen in the cosmos last only a few centuries before it falls to the climate change it triggers? Rochester astrophysicist Adam Frank and his collaborators have developed a mathematical model to illustrate how a technologically advanced population and its planet might develop together, putting climate change in a cosmic context.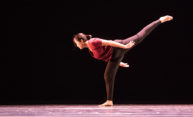 Erin Dong '18 didn't start dancing until she came to college. Now as she graduates with a double major in biology and dance, she is combining her two fields to explore how the body experiences both the emotional and physical aspects of grieving.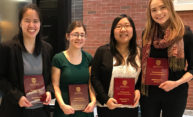 "It's students crossing boundaries between disciplines, asking questions, and coming up with innovative and exciting answers to the challenges that face us in the contemporary world."