Sandra Knispel
Sandra Knispel's Latest Posts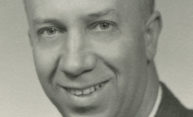 Colleagues and friends are remembering William (Ted) Bluhm, a political theorist who served on the University faculty for nearly 40 years and whose work on political philosophy and ethics endures.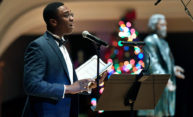 On December 3, 1847, the first issue of the North Star newspaper was published in the city of Rochester. One hundred and seventy one years later, the city again celebrated abolitionist, activist, author, and orator Frederick Douglass in an evening of words and song at Rochester's Hochstein Hall. The Prophet of Freedom event include a performance by Eastman School of Music student Jonathan Rhodes '20 of a song written for Douglass in 1847 that had not been performed in 100 years.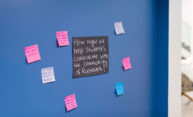 Julia Maddox, director of the new Barbara J. Burger iZone at Rush Rhees Library, talks about what stops many would-be innovators, and how the iZone's intentional design fosters creative thinking and actions.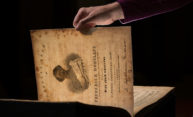 Only two copies of "Farewell Song of Frederick Douglass" are known to exist—and one of them was acquired earlier this year by River Campus Libraries.