Sofia Tokar
Sofia Tokar's Latest Posts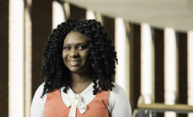 Rochester native Cherish Blackman has always had a knack for languages. "I wanted to study languages that weren't very close to English," she recalls. The double major in Russian and East Asian studies is heading to China next year, but is bringing her Spanish books with her.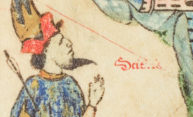 The Early Worlds Initiative—an interdisciplinary research project at the University of Rochester—connects faculty researching social and cultural developments worldwide from medieval times to the early modern period.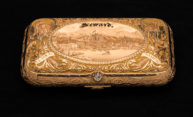 Several generations after the purchase of Alaska on March 30, 1867, the William Henry Seward Papers at the University of Rochester show the supposed folly to be a shrewd bargain.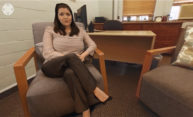 A multidisciplinary team of University doctors, engineers, and musicians is working together to create an immersive, customized experience that brings cognitive-behavioral therapy to a patient's smartphone.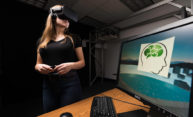 Rochester researchers are using virtual reality-based brain training to better understand the brain's plasticity in athletes who have experienced concussions and older adults with mild cognitive impairments. The goal? Improved therapeutic treatments patients can do at home.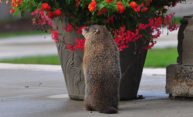 Groundhogs, also known as woodchucks, have entrenched themselves in the environment and culture of the University. To mark Groundhog Day this year, here are three things you might not know about our furry cohabitants at Rochester.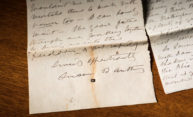 The teaching of formal cursive handwriting may have declined in our digital age, but to show our appreciation for scribes and their tools of the trade, we dug into our special collections to highlight a sampling of hand lettering, from ancient hieroglyphs to modern conscripts.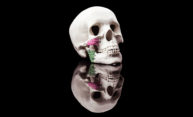 Each year, J. Adam Fenster takes thousands of photos in his role as University photographer. We asked him to select his favorites and tell us what makes each one a compelling snapshot of learning and living at Rochester.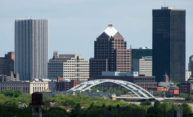 During a recent Bloomberg Markets podcast, Doug Phillips, the University's chief investment officer, discussed his thoughts on the role urban universities play in their communities.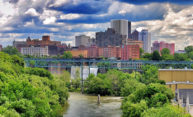 When we think of research, many of us picture test tubes in a laboratory or manuscripts in a library. But some research projects—especially in the fields of health, education, and the social sciences—involve people as they go about their daily lives. How, then, can the University conduct community-engaged projects that are effective, evidence-based, and sustainable? Rochester students, researchers, and community members explored this question as part of the fifth annual Community Engagement Symposium.