Tag: Hajim School of Engineering and Applied Sciences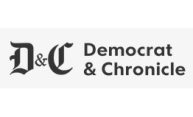 I have never made elephant toothpaste. Nor have I had the opportunity to use a robot arm, turn water into blood, or freeze anything in liquid nitrogen.
So I am hoping that they let parents participate at Family Science Day at the University of Rochester this Saturday.